Bugatti Joins Forces With Electric Supercar Maker Rimac
In a deal said to be worth millions of euros.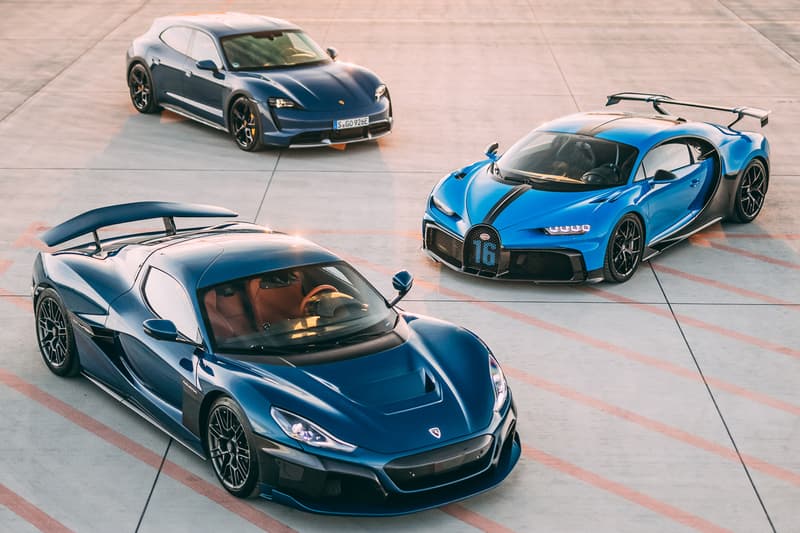 Croatia's electric supercar maker Rimac Automobili announced a merger with French carmaker Bugatti Automobiles on Monday. According to Associated Press, the deal is estimated to be worth millions of euros.
The newly-combined company will be called Bugatti Rimac LLC, and Rimac Group will be the majority shareholder with a 55 percent stake. Mate Rimac, the namesake company's founder and Bugatti Rimac LLC's new CEO, will retain his original shareholding in the new Rimac Group at 37 percent, with Porsche at 27 percent, Hyundai Motor Group at 12 percent and other investors at 27 percent.
As part of the deal, Bugatti and Rimac will continue to operate as separate brands and retain their own production facilities and distribution channels.
"Bugatti Rimac represents the company that will develop the future of both Bugatti and Rimac vehicles, by joining resources and expertise in research and development, production, and other areas," the company explained in its release. "Rimac Group will continue to innovate, creating both its own hypercars, as well as developing systems and technologies for many global OEMs. Such innovative technology can also be deployed in future Bugatti and Rimac models."
Rimac will continue to operate independently at its current premises on the outskirts of Zagreb, Croatia, while Bugatti production will continue in Molsheim, France. Eventually, Bugatti Rimac's global headquarters will be located at the €200 million EUR ($237 million USD) Rimac Campus in Sveta Nedelja, Croatia, slated to open in 2023.
"Rimac and Bugatti are a perfect match in terms of what we each bring to the table," said newly-appointed CEO Rimac. "As a young, agile and fast-paced automotive and technology company, we have established ourselves as an industry pioneer in electric technologies."
"Bugatti, with over a century of experience in engineering excellence, also possesses one of the most exceptional heritage of any car company in history," he added. "So I can't begin to tell you how excited I am by the potential of these two incredible brands combining knowledge, technologies and values to create some truly special projects in the future."
Check out Rimac's latest electric hypercar here — the 1,900-horsepower, $2.4 million USD Nevera.