Tesla's Model S Plaid Sub-Two Second 0-60mph Time Reportedly Only Possible Under Specific Circumstances
Much more than just flooring the throttle.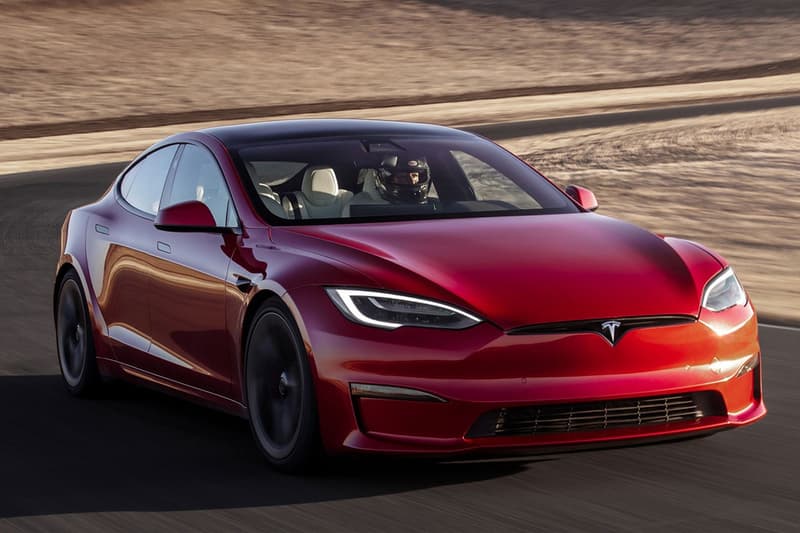 Since the announcement of Tesla's Model S Plaid – which the automaker heralds as "the quickest production car ever" – many in the automotive world have been amazed by the claimed performance from Elon Musk's company, but reports have now surfaced suggesting that the sub-two second 0-60mph time behind the car can only be achieved in very specific conditions which won't usually apply to your usual driving environments.
According to a new review from Motor Trend, when invited to test out the Model S Plaid by Tesla, the automakers have a whole roster of instructions and control elements in order to get the car performing the way they claimed. While those at the publication did manage to clock in a 0-60mph time of just 1.98 seconds, it seems that a large variety of elements played a part. First, you'll need a dragstrip that carries a surface with a special "grippy resin" that gives your tires every grip when accelerating, as usual asphalt wouldn't suffice. After that, you'll need to change your Model S Plaid's move to Drag Strip mode, which takes anywhere between eight to 15 minutes for the car to prepare its powertrain through elements such as heating or cooling the battery and motors.
Finally, you'll have to hit the brake and the acceleration for the car to drop into a "cheetah stance" for more than nine seconds before you can hammer down the throttle. On top of all these requirements, Motor Trend also points out that you'll need to find a dragstrip that'll let you drive the car in such a way since most locations following NHRA regulations will require such a quick vehicle to have safety features such as roll cages and window safety nets, which Tesla will not be offering.
For those interested, you can check out the detailed review over at Motor Trend.
Elsewhere in the automotive world, the Porsche Cayenne has become the fastest SUV at Nürburgring.