Telfar to Design Liberia's Olympic Uniforms
"They said, 'Go crazy.' So I did."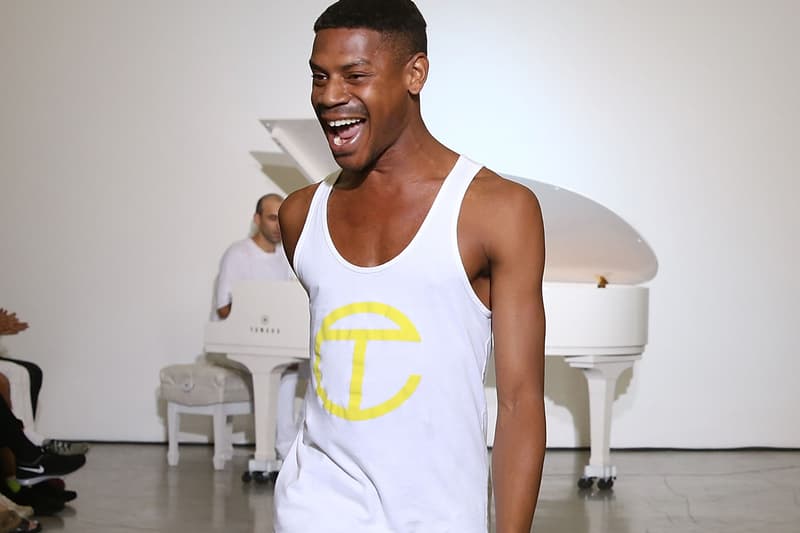 While Telfar Clemens is best known for his sought-after bags, the Liberian-American designer is pivoting to sportswear. On Monday, the eponymous New York-based designer took to Instagram to preview the uniforms his brand is crafting for Liberia's national track and field team for the Tokyo Olympics in July.
Featuring Telfar's signature unisex one-shouldered tank, the uniforms will be worn by all five track and field competitors to the opening and closing ceremonies, the competition, Olympic Village and merch.
View this post on Instagram
According to The New York Times, the unique partnership came about after Emmanuel Matadi, a sprinter who represented Liberia in the 2016 Rio Olympics, listened to his girlfriend talk about Telfar bags. Matadi knew that Clemens was Liberian, and mentioned the idea to Liberia's Olympic attaché and former competitor Kouty Mawenh, who called Clemens "an elite athlete in his space, just like we are." Clemens had never designed performance wear, but had already been contemplating venturing into athletic wear and agreed to the sponsorship, which includes covering food and travel for the team, almost immediately.
"It's all things you can't find," Mr. Clemens told the Times. "They said, 'Go crazy.' So I did."
In four months, Telfar made about 70 pieces, "from leggings and unitards to sweats, duffel bags and even racing spikes," the Times reports. "The athletes are testing the gear now, and it is being tweaked to performance specifications."
For Telfar, the collection will function as a sort of live runway show, the first since his January 2020 Pitti Uomo production in Florence, where he served as Special Guest designer. A selection of athletic pieces inspired by the Olympics will be available for purchase after the competition, dropped via Instagram, and a larger line of workout and sports gear will debut in September.
For more news on the Tokyo Olympics, the Japanese government is planning a 10,000 fan spectator cap.