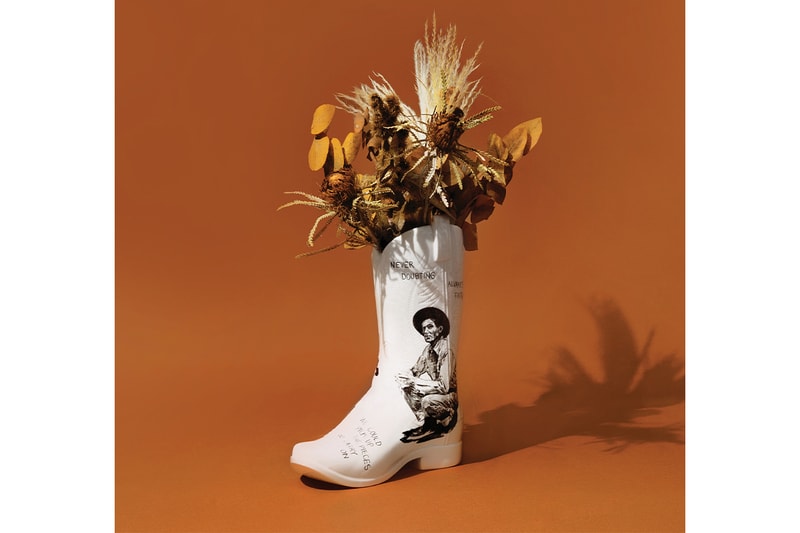 1 of 2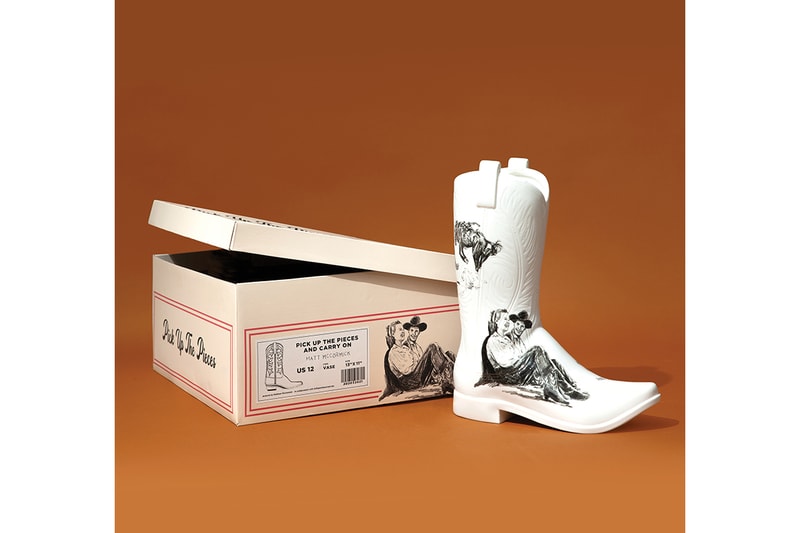 2 of 2
Matt McCormick and AllRightsReserved Unveil Ceramic Cowboy Boot Vase
'Pick Up The Pieces And Carry On' is available now on HBX.
---
Matt McCormick and AllRightsReserved have unveiled their collaborative new piece entitled Pick Up The Pieces And Carry On.
Standing at 335mm (approximately 13 inches), the ceramic cowboy boot vase is offered in a crisp white hue. Illustrations of cowboys and life in the Wild Wild West can be found between the shaft, back quarter and the vamp, finished in a stark black color to create some contrast. Pick Up The Pieces And Carry On arrives just two months after the AllRightsReserved "MEET Matt McCormick PROJECT," where the two debuted the Waiting For The Sky sculpture that offered a tone similar to the vase. Just like the introspective cowboy in Waiting For The Sky, the illustrations on the vase highlight moments of rest that humans tend to ignore, continuing to invite viewers to share in a brief second of respite.
The Matt McCormick and AllRightsReserved Pick Up The Pieces And Carry On vase is offered in only 100 signed and numbered editions, and is available for purchase now on HBX for $500 USD.
In related news, take a look at Joan Cornellà and AllRightsReserved's vibrant POOPY PANTS vinyl figure.