Simplicity and Movement Is the Ethos of Lemaire's Spring/Summer 2022 Collection
The collection personifies graceful Parisian elegance.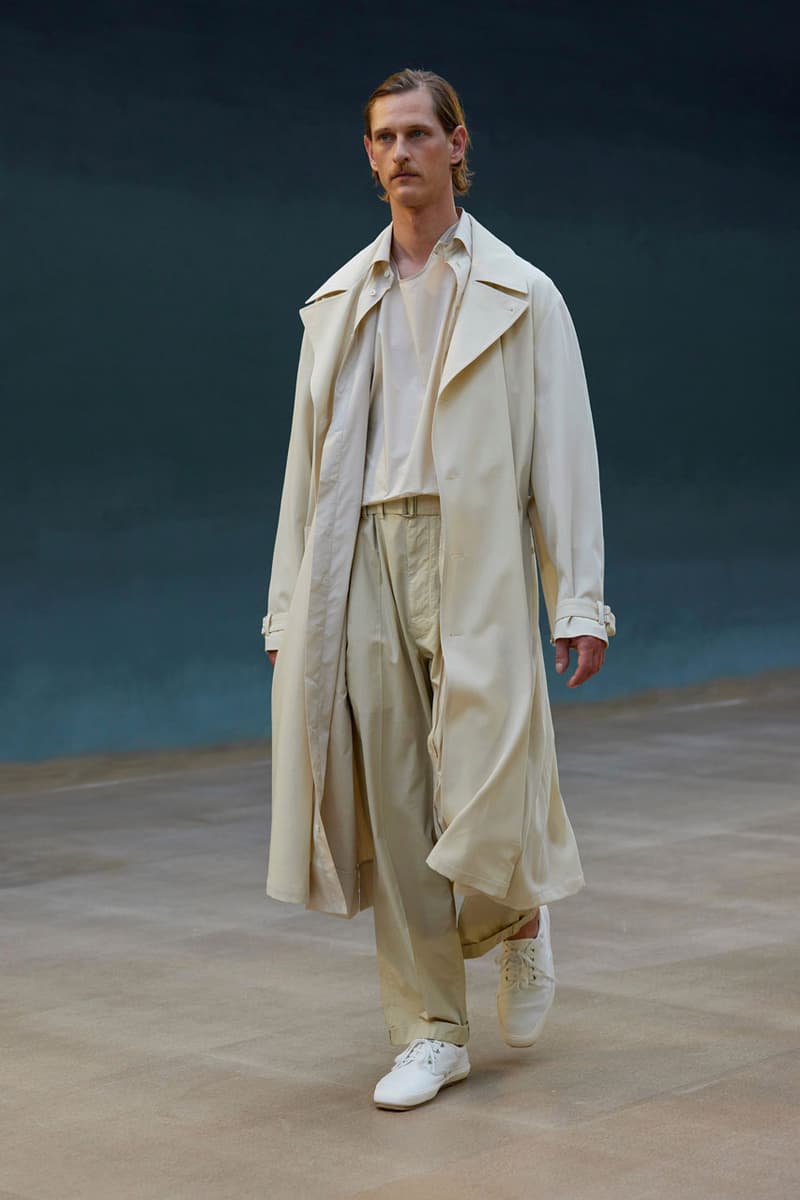 1 of 19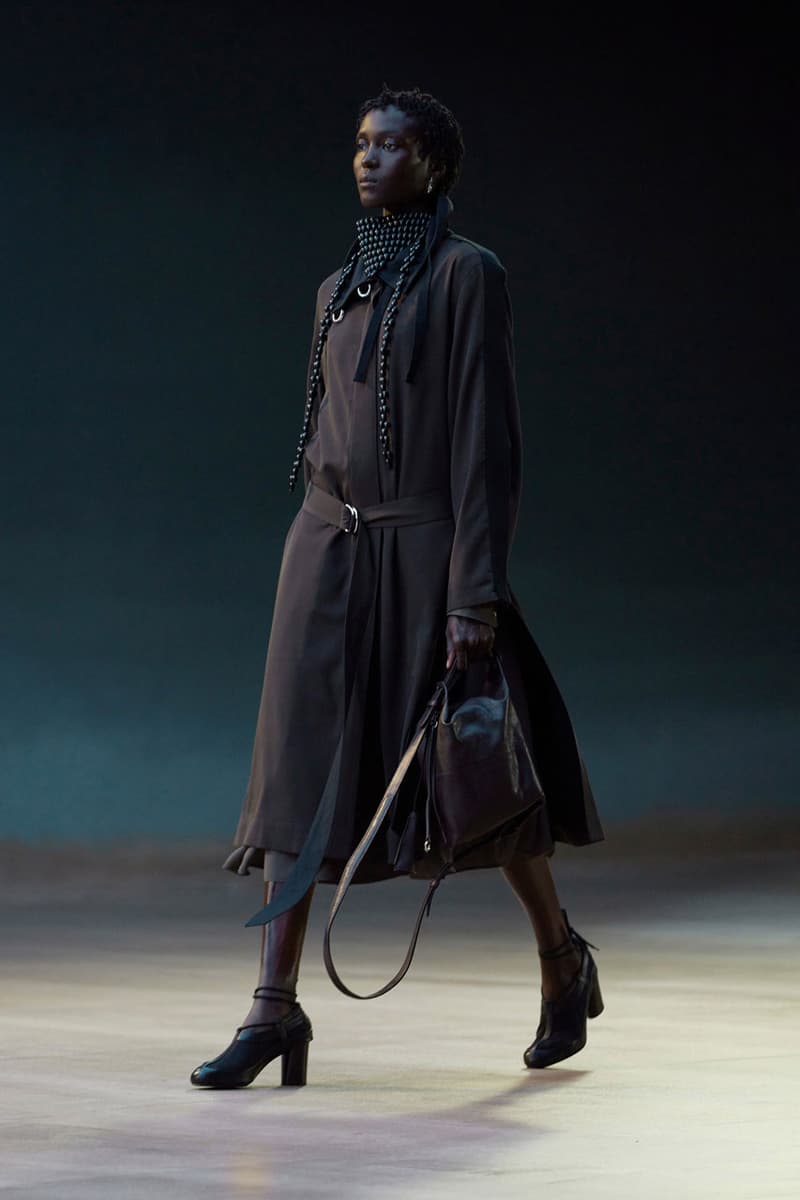 2 of 19
3 of 19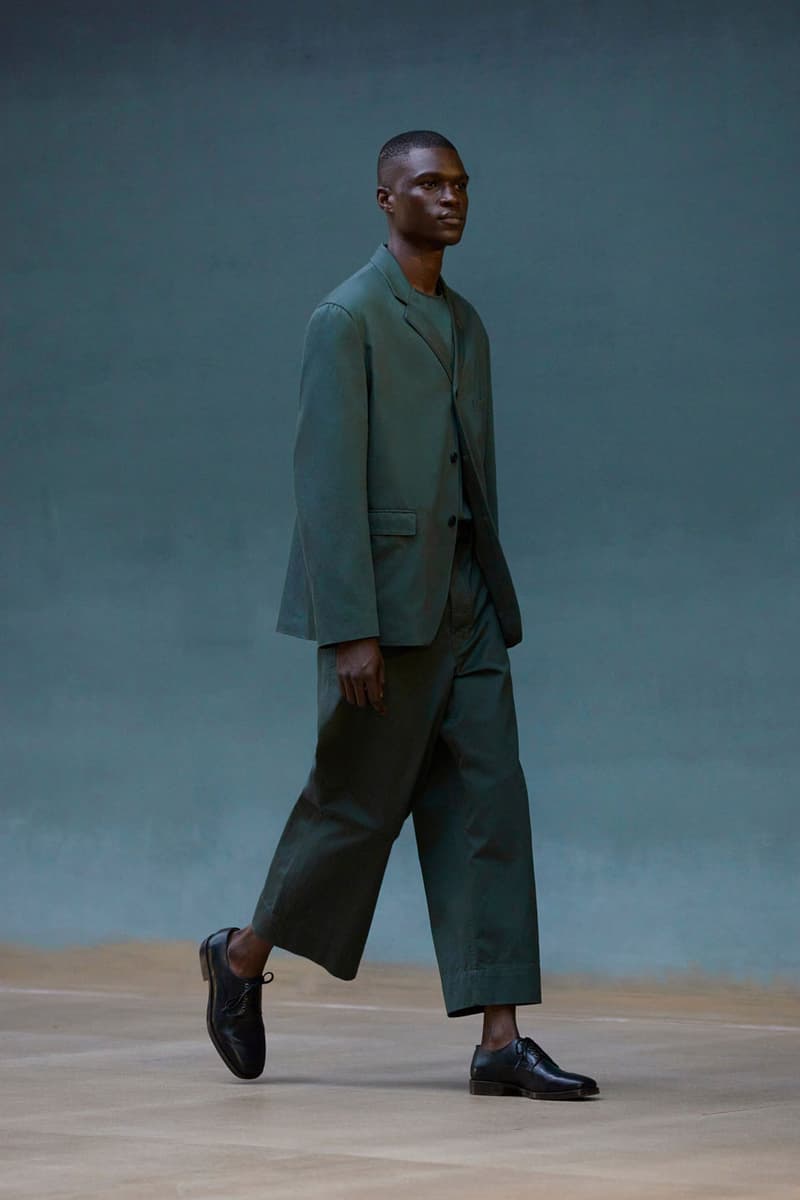 4 of 19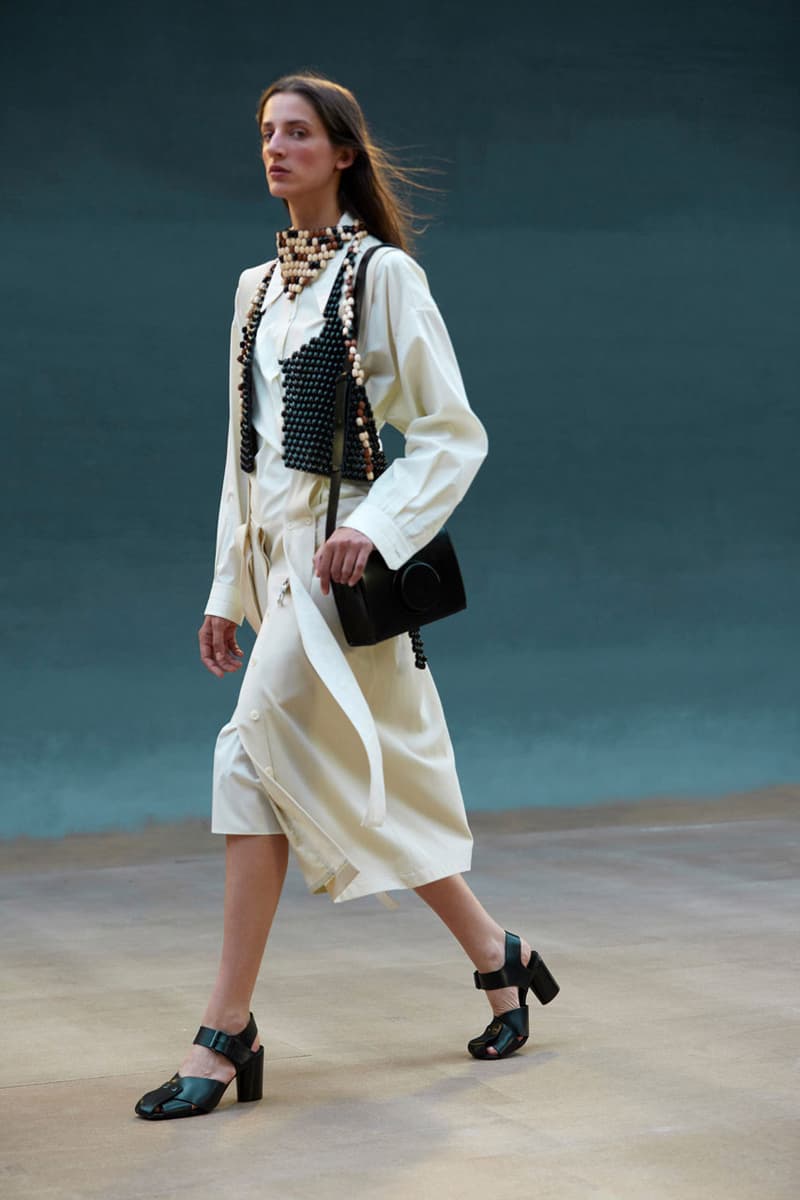 5 of 19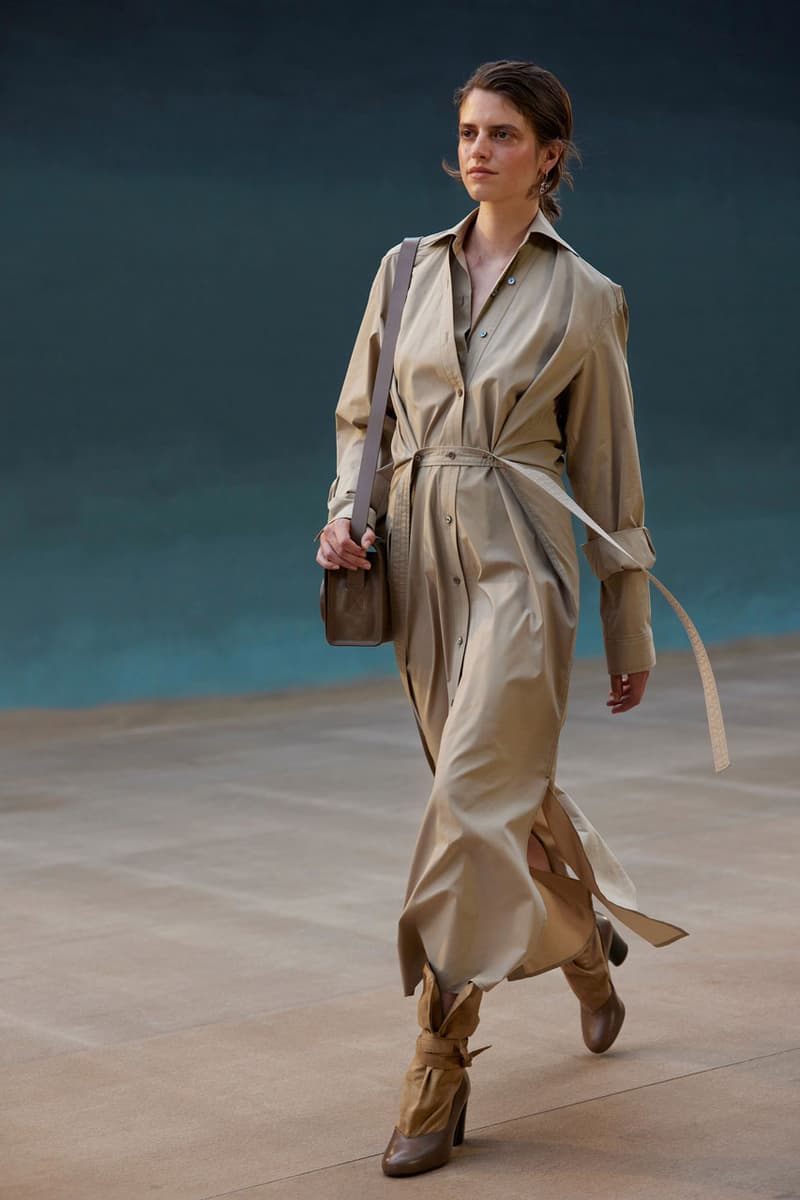 6 of 19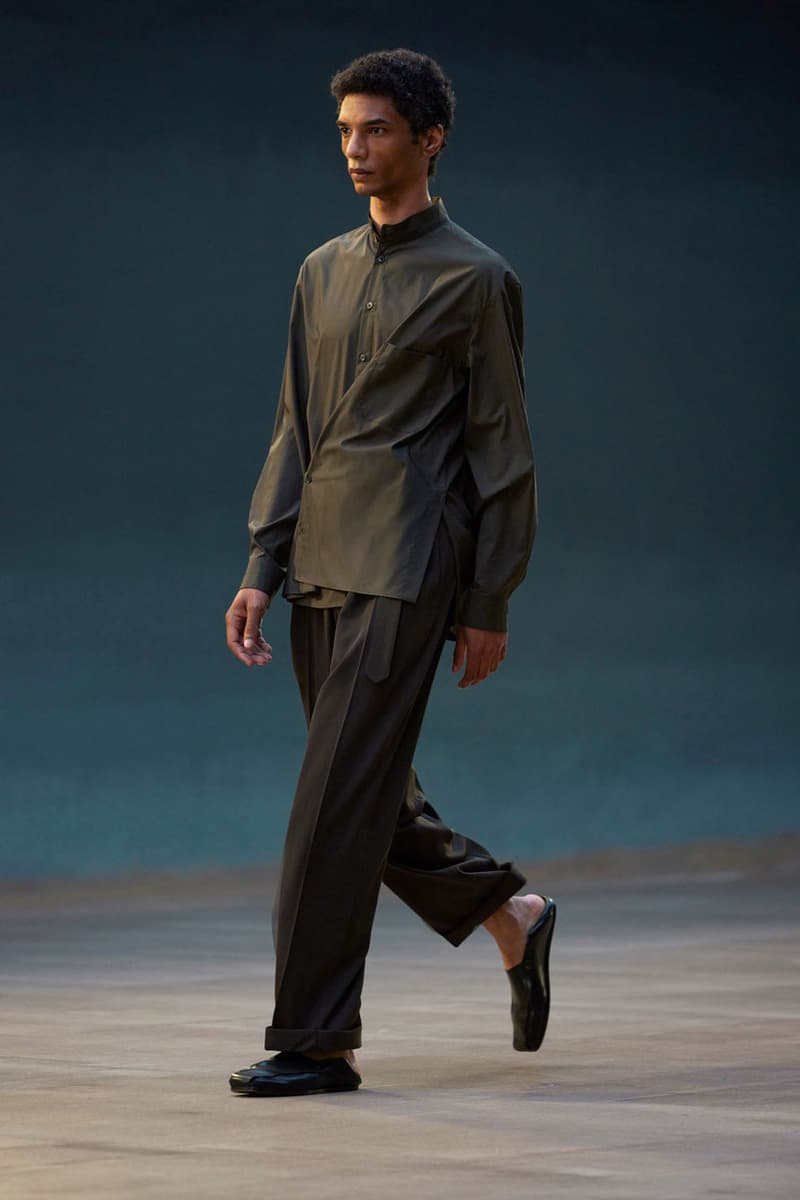 7 of 19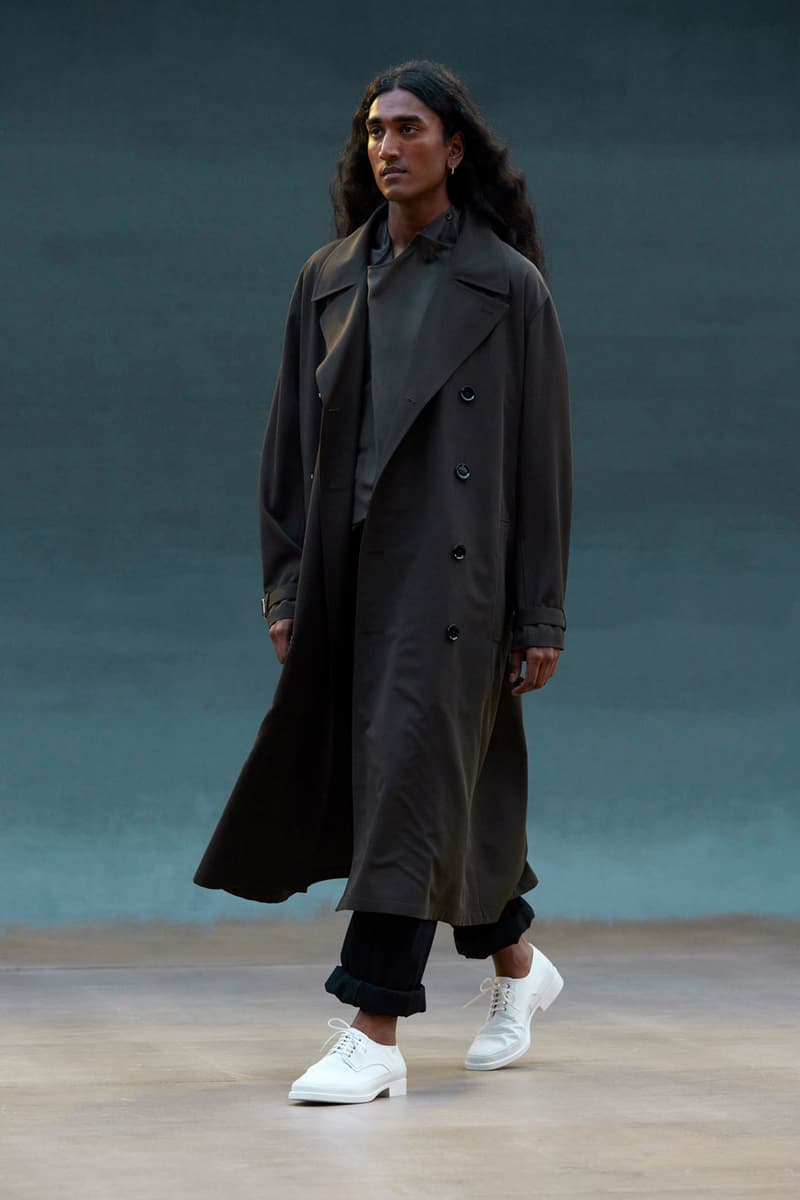 8 of 19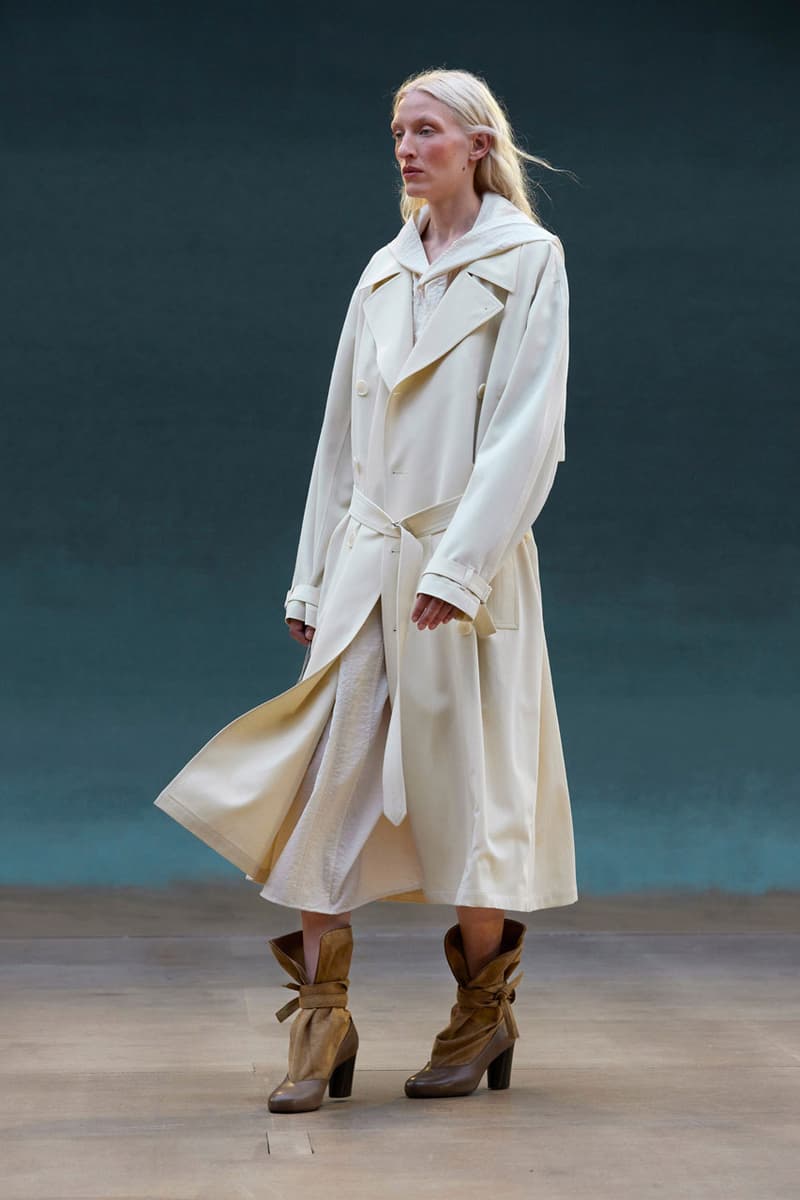 9 of 19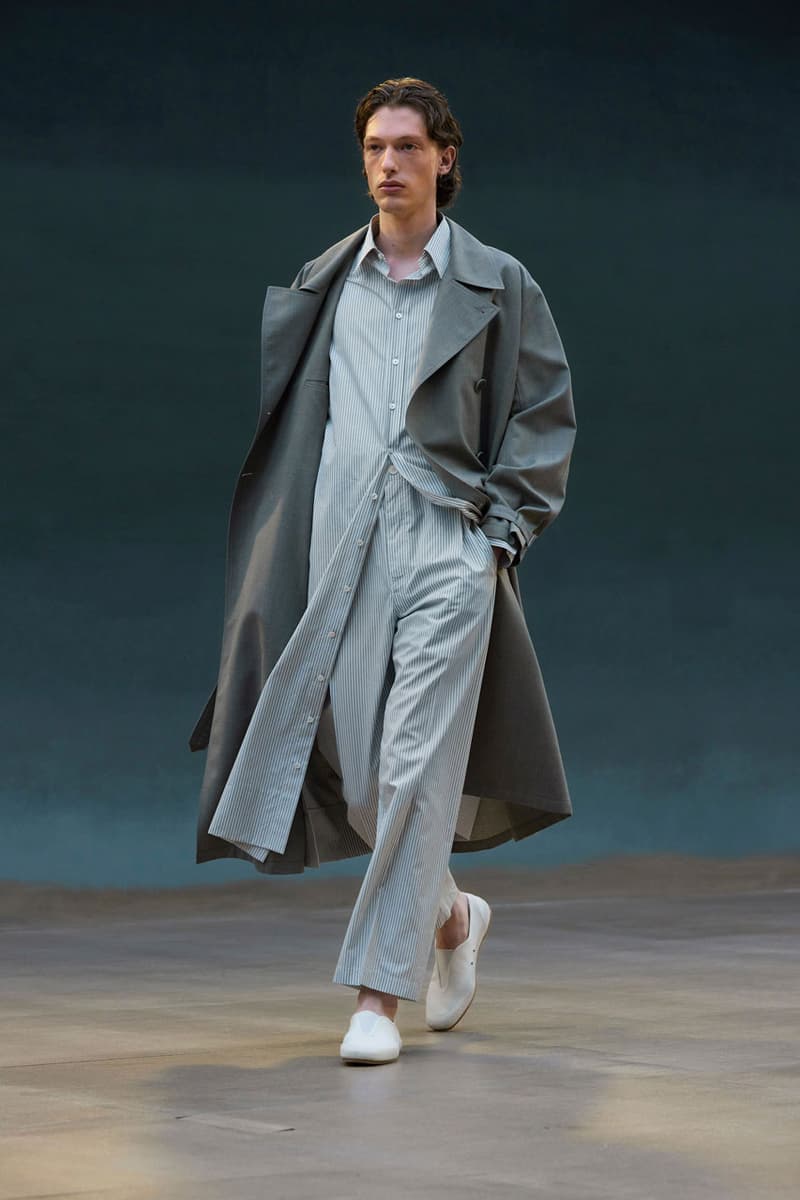 10 of 19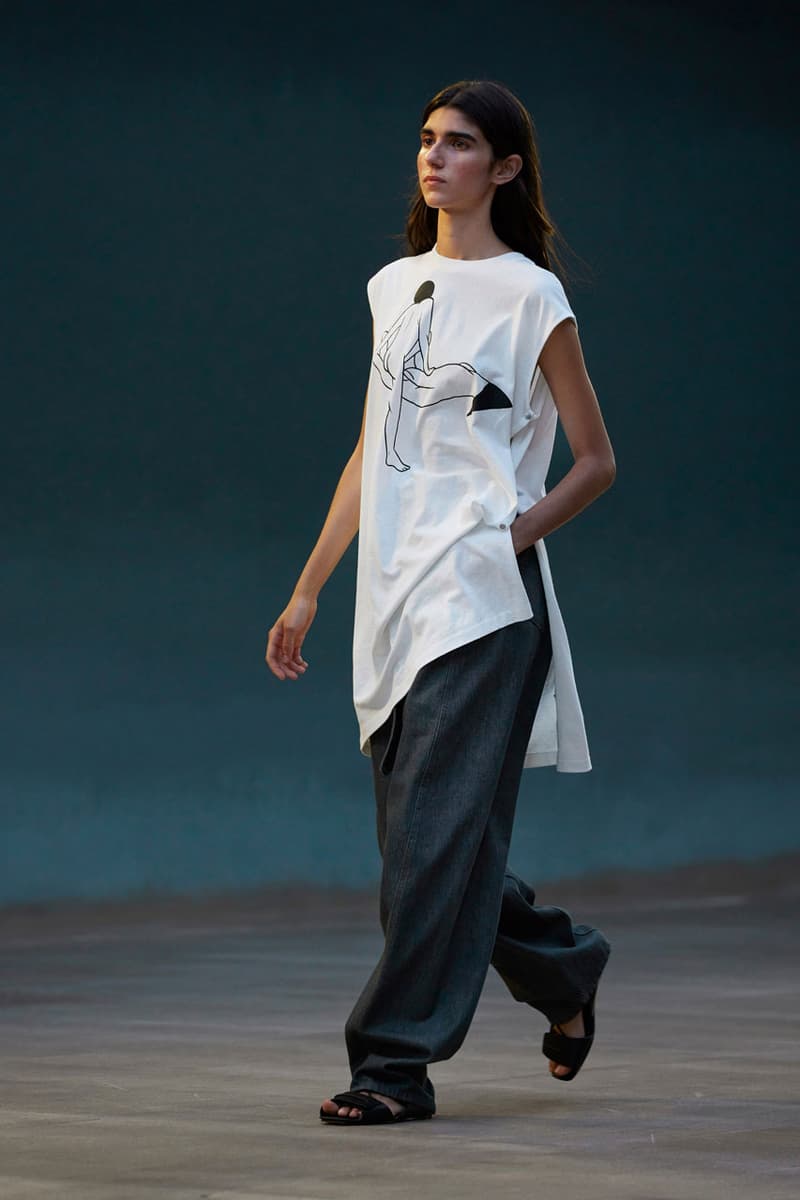 11 of 19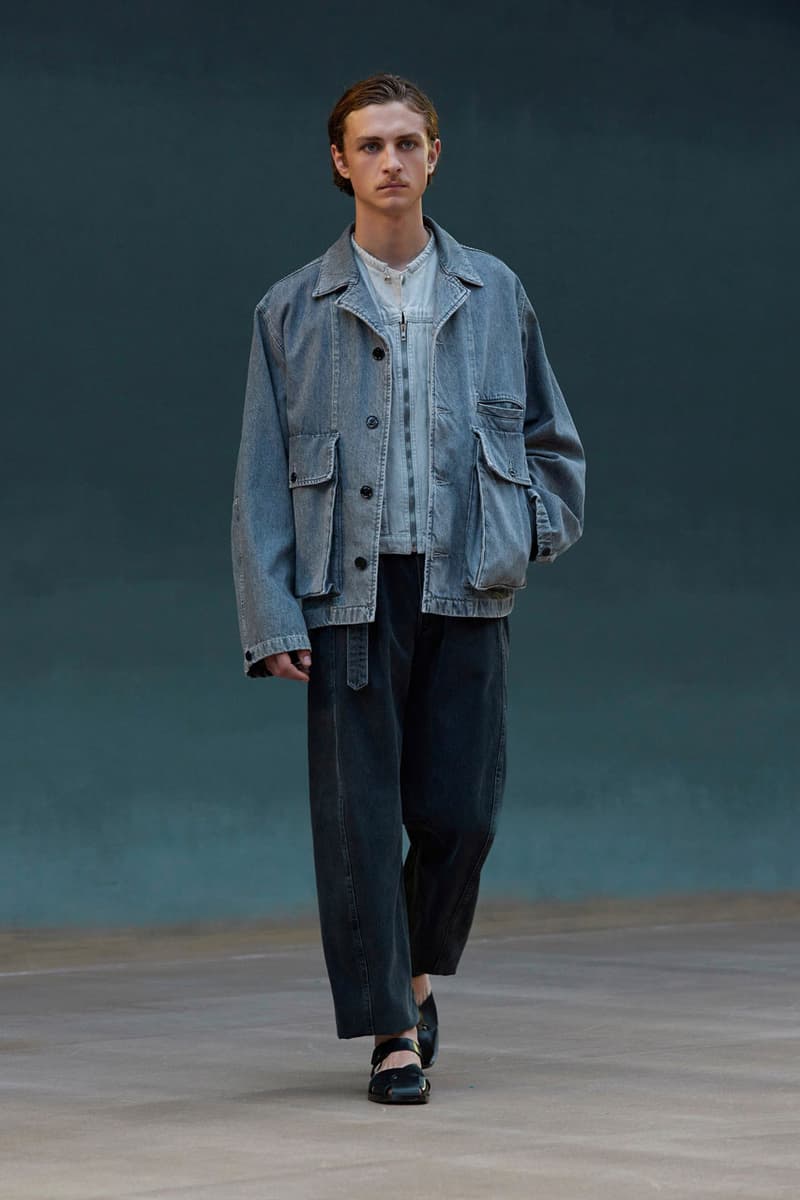 12 of 19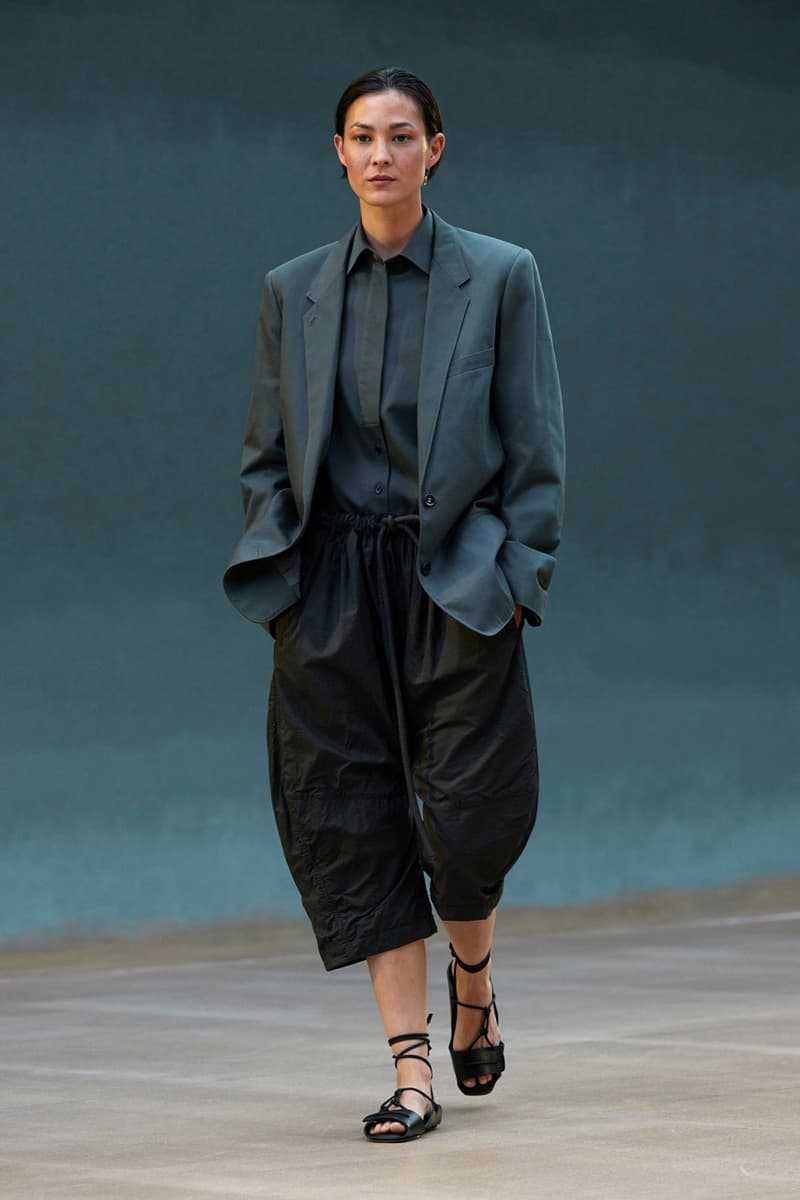 13 of 19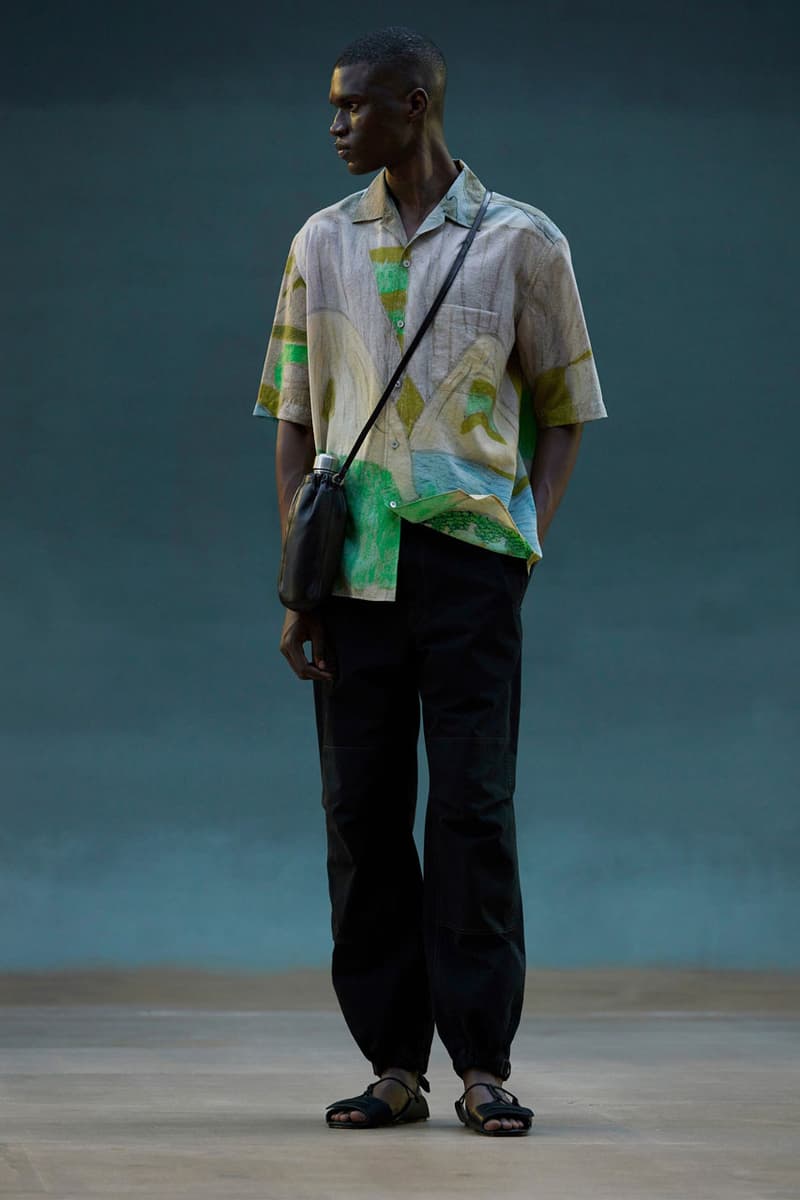 14 of 19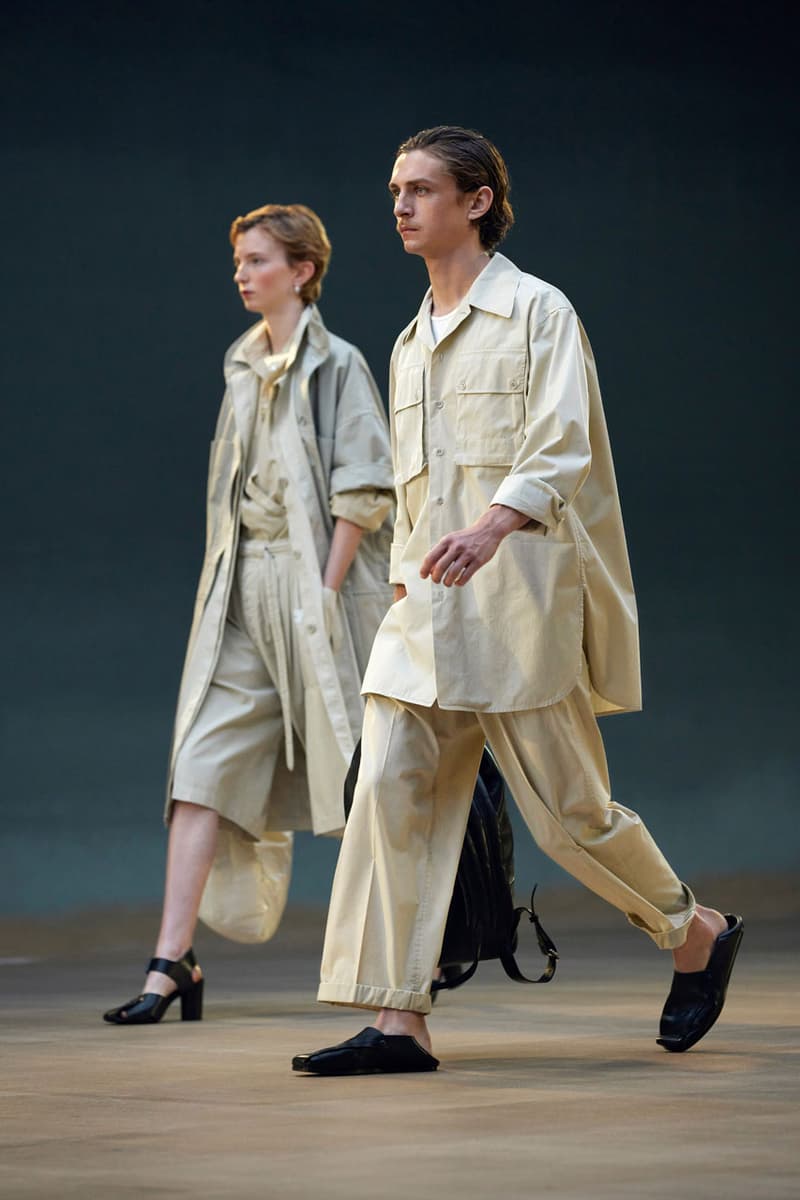 15 of 19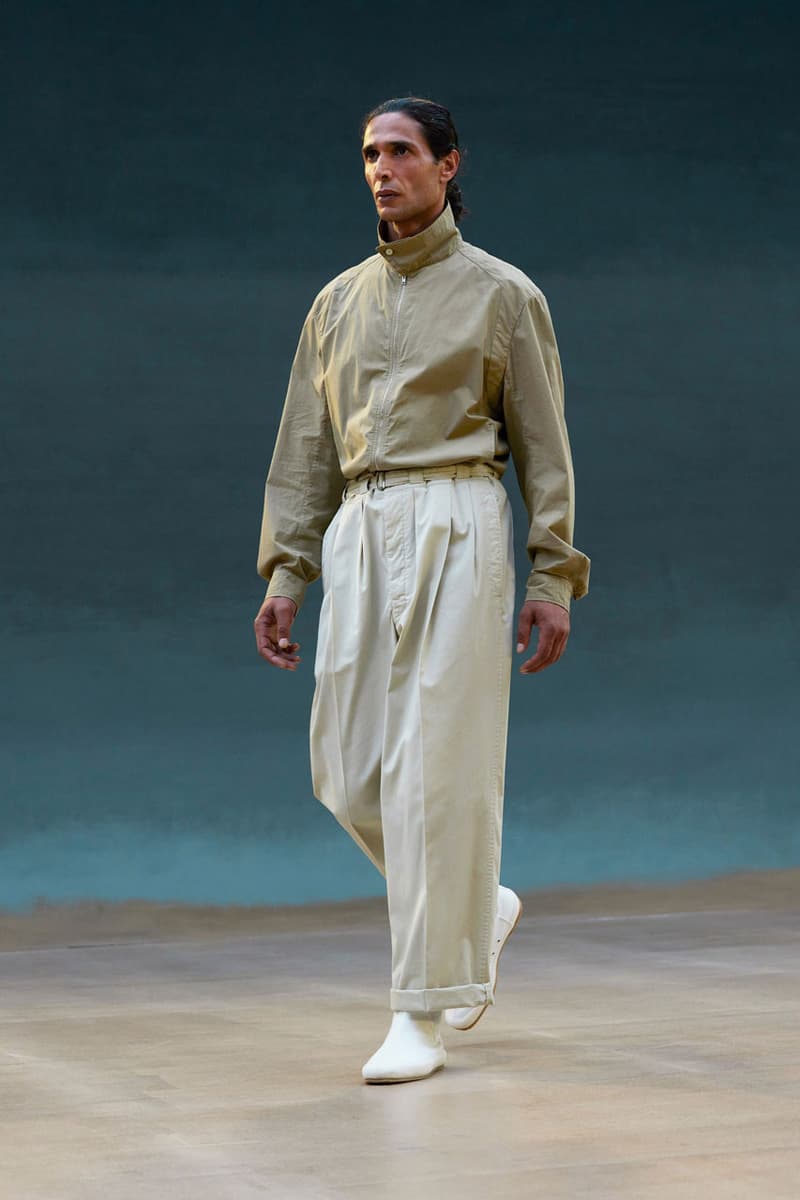 16 of 19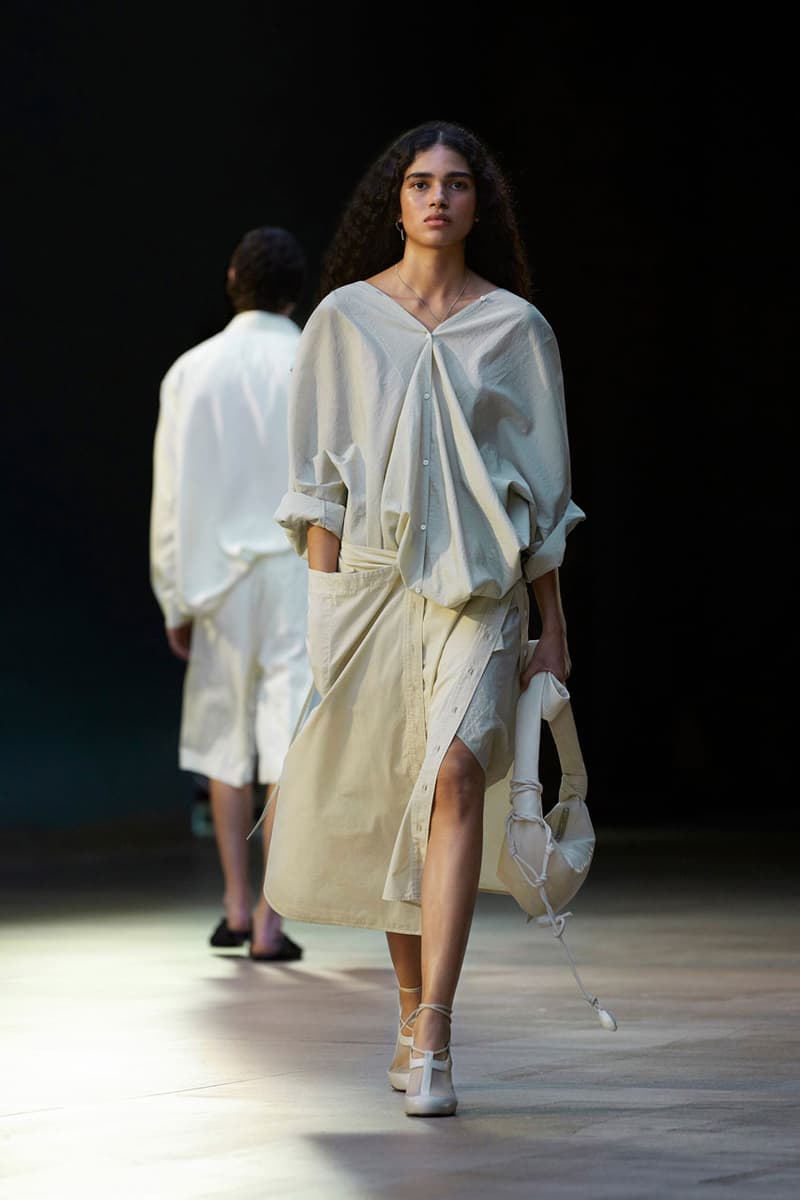 17 of 19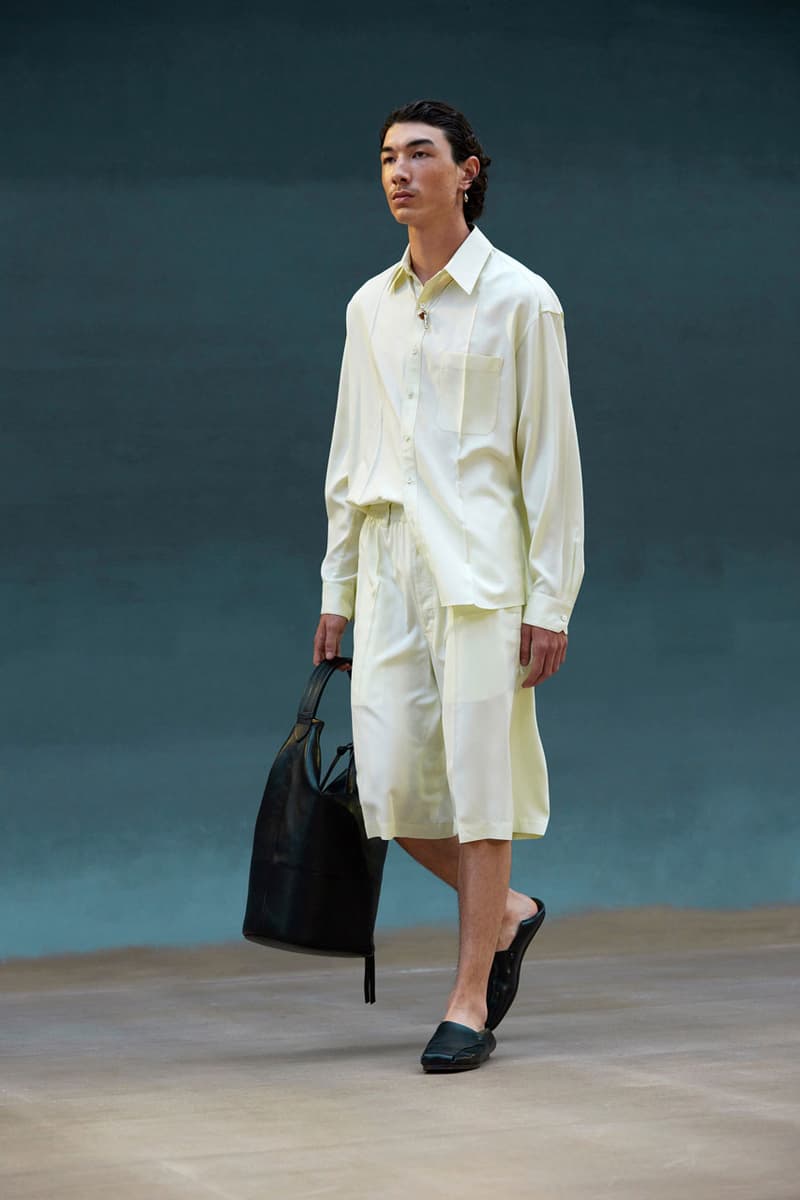 18 of 19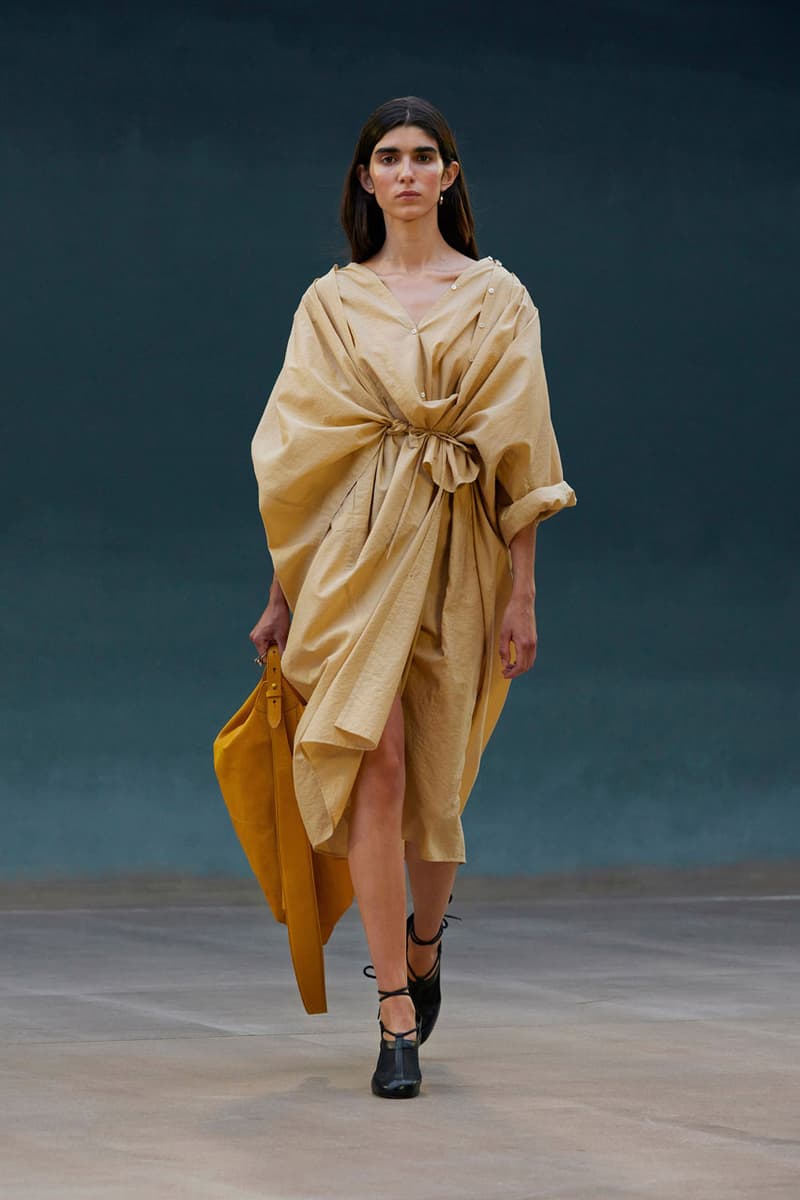 19 of 19
With Lemaire, the commitment to simple, yet graceful ready to wear pieces remains paramount. Always encapsulating Parisian elegance, the beauty of Lemaire's refined style comes alive through movement. The spring/summer 2022 offering is no different as Christophe Lemaire and Sarah-Linh Tran have continued the brand's execution of timeless elegance.
Inherently natural and soft, the collection utilizes muted colors such as beige, cream, olive, wheat, black, dark powder blues and more. But the power in the overall muted color palette is how it forces attention on the garments and their construction solely. Billowy cotton tops were paired with linen trousers, complemented by simple leather shoes. On occasion, cotton and silk pieces would emerge with printed designs by American artist Joseph Yaokum, blending the intimacy of Yaokum's artwork with Lemaire's sophistication.
In all of the menswear looks, one's initial thought may have been that the clothes were formless. However, with a closer look the manner in which loose blazers, button down shirts, elongated shorts and structured trousers rest on the body showcases how form was incredibly intentional across the offerings. Whether through menswear or womenswear looks, the brand exhibits sophistication not by showcasing excessively vibrant pieces each season, but by honing in on the gentle practice of layering, tailoring and commitment to form.
Sarah-Linh Tran, Lemaire's co creator, told Vogue, "This season we wanted to open the doors to a feel of enhanced versatility; clothes have to be 'appropriated' even more easily than usual. We wanted the collection to express even more softness and lightness; we worked on hybrids, modular, and flexible pieces that can be adjusted and changed with simple gestures."
See select looks from the collection in the gallery above and the full collection on Lemaire's website.
In related news, check out Jil Sander's SS22 collection for elegantly minimalist looks.