Weightlifter Laurel Hubbard Will Be the First Transgender Athlete To Compete at the Olympics
Entering the "super-heavyweight" category in Tokyo this summer.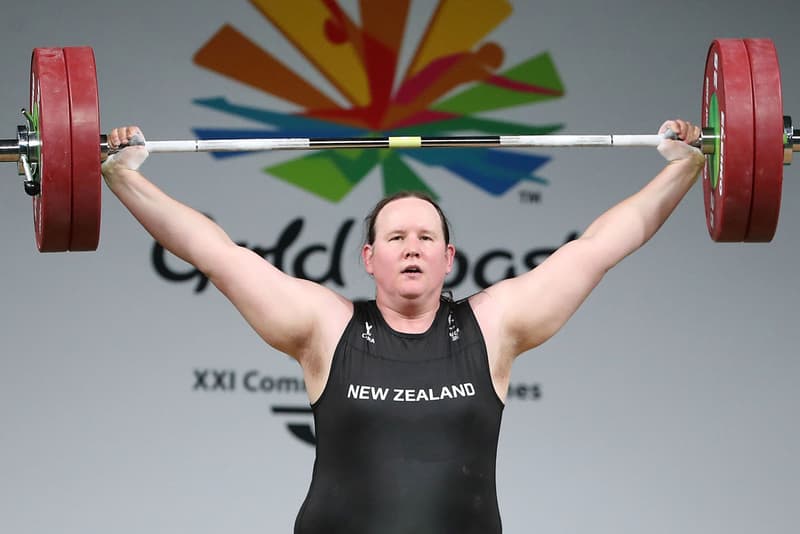 New Zealand weightlifter Laurel Hubbard is officially the first transgender athlete to qualify for an Olympic team. Hubbard was selected for the national team on Monday and will compete in the "super-heavyweight" category in the games, slated to commence in Tokyo this July.
Hubbard, who was assigned male at birth, transitioned in 2012 after setting national records in junior competitions as a male athlete, according to Associated Press. Hubbard then entered her first competition as a female athlete in 2017, where she dominated her division with new records.
"Hubbard, 39, won the women's over 90kg division at the Melbourne event, setting four unofficial national records in the process," The New Zealand Herald reported at the time. "Hubbard lifted a combined total of 268kg – 19kg better than silver medallist Iuniarra Sipaia of Samoa."
Hubbard then took home a silver medal at the 2017 world championships and claimed gold at the 2019 Pacific Games in Samoa. At the pinnacle of her success, Hubbard suffered a serious injury at the 2018 Commonwealth Games, which doctors claimed would end her athletic career entirely.
"I am grateful and humbled by the kindness and support that has been given to me by so many New Zealanders," Hubbard said in a statement on Monday. "When I broke my arm at the Commonwealth Games three years ago, I was advised that my sporting career had likely reached its end. But your support, your encouragement, and your aroha [love] carried me through the darkness."
"The last eighteen months has shown us all that there is strength in kinship, in community, and in working together towards a common purpose. The mana of the silver fern comes from all of you and I will wear it with pride."
Hubbard has met all of the requirements of the International Olympic Committee's regulations for trans athletes and fair competition. Among the specific requirements for those who transition from male to female, an athlete must prove that their total testosterone level is below a specific measurement for at least one year prior to their first competition. Additionally, they must declare that their gender identity is female, a statement which cannot be changed, for athletic purposes, for a minimum of four years.
The IOC's regulations state, "the overriding sporting objective is and remains the guarantee of fair competition."
"We acknowledge that gender identity in sport is a highly sensitive and complex issue requiring a balance between human rights and fairness on the field of play," said New Zealand Olympic Committee chief executive Kereyn Smith. "As the New Zealand team, we have a strong culture of manaaki (hospitality) and inclusion and respect for all."
"We are committed to supporting all eligible New Zealand athletes and ensuring their mental and physical wellbeing, along with their high-performance needs, while preparing for and competing at the Olympic Games are met," she added.
The Summer Olympics will take place from July 23, 2021 to August 8, 2021 in Tokyo, Japan.
Elsewhere in sports, Carl Nassib has made NFL history after coming as the first openly gay active player.