New Study Finds James Harden As the Worst-Dressed NBA Player
Serge Ibaka and Kyle Kuzma also appear on the worst-dressed list.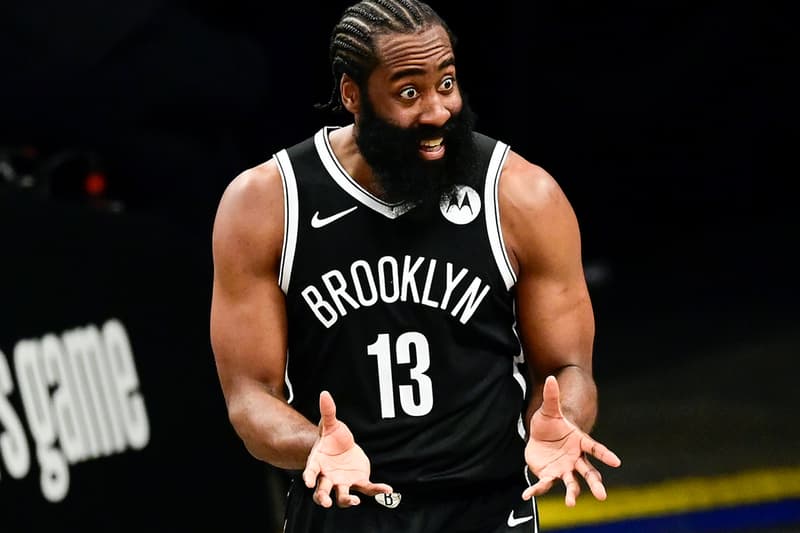 Over the years, the NBA and the fashion industry have been heavily linked with the league's very best taking the tunnel walk as an opportunity to show off some of their greatest fits for the season.
RushOrderTees recently revealed their latest study on which player NBA fans think have the best pregame apparel. The data were pooled from 28,000 votes regarding which athlete fans think look the freshest, most vibrant and edgy. Fans also judged outfits based on how hard it is to pull off, whether or not it is questionable and how "trash" the fit is.
Amongst the league's greatest, Brooklyn Nets guard James Harden takes the No. 1 spot for being the worst-dressed NBA player. With an average rating of 5.2 out of 10, 22.8 percent of people thought his fits to be trash. Coming in second for worst dressed is Los Angeles Clippers' Serge Ibaka, who is seen as "vibrant" and "edgy", and often has "hard to pull off" fits, he is not considered "fresh." Lakers' Kyle Kuzma comes in third, while Raptors' Gary Trent Jr. takes the number four spot.
When it comes to streetwear, Harden's teammate Blake Griffin ranks number one with the best-rated outfits at a 7.5 out of 10. Others in the top tier include Tobias Harris, Ben Simmons, Paul George, RJ Barret, John Collins and Aaron Gordon. It comes as no shock that Blake Griffin has quickly become the fan favorite, especially after he was spotted taking the court in a "McLovin" Air Jordan 35. Ben Simmons unsurprisingly makes his way onto the list twice, recently teaming up with HYPEBEAST to release a set of limited edition tees to raise money for his foundation.
In other sports study news, LeBron James is reportedly the most hated player in the NBA.