'Battlefield 2042' Will Fill 128-Player Online Matches With Bots
Worrying that there might be too many vacant slots in matches.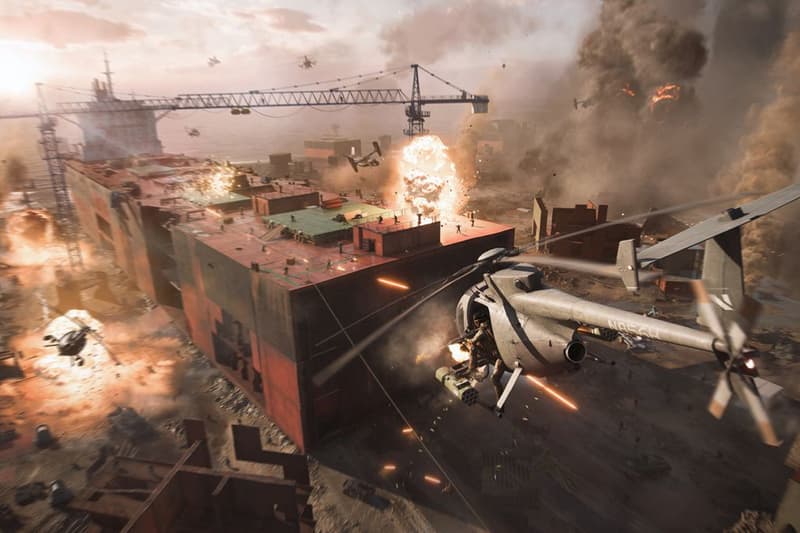 During EA's recent announcement of its highly anticipated Battlefield 2042, the developer revealed that the new installment to the beloved franchise will feature massive 128-player "All-Out Warfare" game modes, but it now says that these servers may be filled with bots.
According to a new report from The Verge, EA has confirmed that where servers don't have enough players, the game will fill all its empty slots with bots to keep the action up. These "AI soldiers" will participate in both the Conquest and Breakthrough modes, and servers can carry up to 64 bots at a time – essentially half the server. While the mechanic may be a good way to keep servers populated and increase engagement from existing players, the matter becomes more frustrating for those who don't like bots, since there's won't be a way to turn that option off for 128-player maps.
On the other hand, those who prefer bots will also be able to fight against them when playing solo, even though Battlefield 2042 itself won't come with a single-player campaign. EA says that those who wish to play alone or in a co-op mode with a team of friends can turn bots on for any map and any game mode. There'll also be more information regarding how bots will work in the game, so fans of the franchise should stay tuned for more updates to come.
Elsewhere in gaming, Microsoft has now made its Xbox cloud gaming service available on PC, Mac and iOS devices.