Watch Drake Troll Klay Thompson in Viral Boat Video Reenactment
The latest video is most recent back-and-forth fans have seen between Drake and Klay.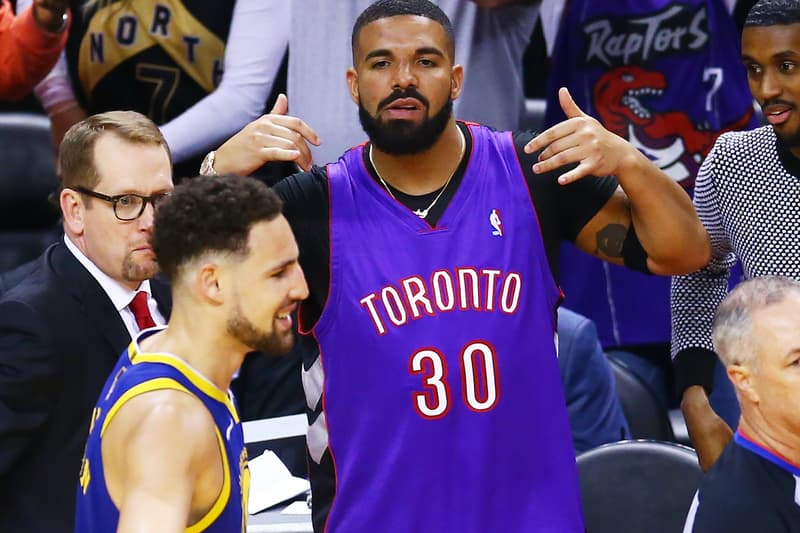 It has been nearly two years since Klay Thompson last appeared in the NBA. Though his presence on the court has been missed, he has never stopped showing unwavering support for his Golden State Warriors.
This weekend, Thompson gave fans a taste of what he has been up to while he has been on the road to recovery. Thompson rapped along to Drake's 2018 Scorpion cut "Mob Ties" during an Instagram Live, while appearing to commandeer his boat on open waters. After congratulated the 6ix God on being named Billboard's Artist of the Decade, he alluded to the friendly beef the pair had during the 2019 NBA Finals.
Thompson later falls into a sense of nostalgia, reminiscing that particular season. He said, "That was my last taste of hoops, man. NBA Finals…I miss it. Nothing like the finals! Nothing like it!" Hours after "Boat Klay" went viral, Drake took to his own Instagram to share a side-by-side reenactment of Thompson. The viral response is the most recent back-and-forth between Drake and Thompson.
Days leading up to the 2019 NBA Finals, Thompson was heard joking that he would not listen to any of Drizzy's "soft, R&B songs" during the series. Following Golden State's Game sweep 2 in Toronto, a clip captures Thompson trash-talking Drake, "See you in the Bay, Aubrey. Weren't talking tonight were ya? With your bum ass." Drake grins and responds, "You played nice tonight."
After the Raptors take Game 3, Drake posted an Instagram Story of a shirtless Thompson, eyes glazed over, in the accompaniment of three women. He wrote, "Stay golden my friends… goodnight," followed by several laughing crying face emojis.
Here's to hoping for more of this bromance when Klay returns to the courts.
View this post on Instagram
In case you missed it, Roddy Rich has dropped the new visuals for "Late at Night."