WWE Fans Are Going Nuts Over WrestleMania Backlash's Zombie Invasion
Promoting 'Army of The Dead.'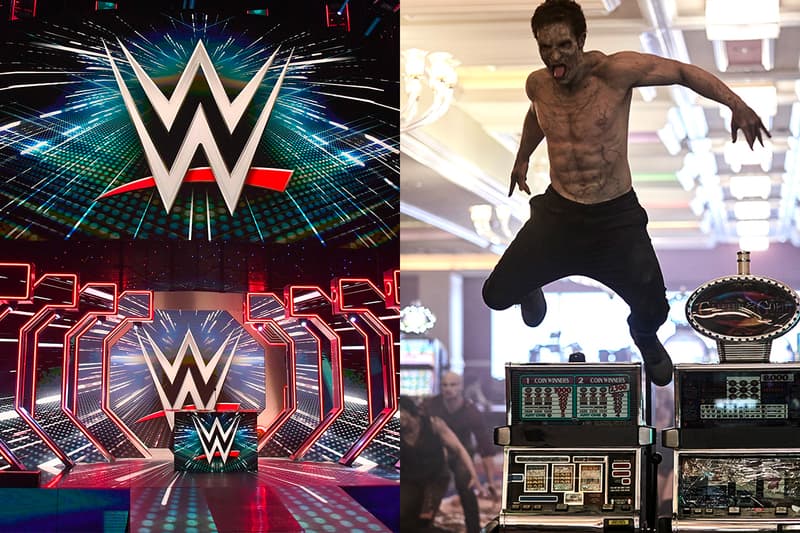 Wrestling fans were treated to some unfamiliar programming over this past weekend at WrestleMania Backlash. As part of a cross-promotional match with WWE and Zack Snyder's Army of The Dead, Damian Priest and The Miz's bout became a zombie Lumberjack Match.
The match was met with a swarm of zombies, leaving fans confused and not sure how to react. While a decent amount of fans shook their heads at the shameless plug, the response was generally positive as the entertaining spectacle left a lot of people chuckling and shocked that the WWE was able to pull this off. Check out the Twitter reactions below. Something tells us Dave Bautista had a hand in this.
"The Lumberjacks are ZOMBIES!" ?#WMBacklash Zombie #LumberjackMatch #ArmyOfTheDead @mikethemiz @ArcherOfInfamy pic.twitter.com/8t1buCdMzw

— WWE (@WWE) May 17, 2021
WHAT IS HAPPENING?!?!#WMBacklash #LumberjackMatch pic.twitter.com/JCVfAbxxe9

— WWE (@WWE) May 17, 2021
When you let a large television network buy your wrestling network, you get lumberjack zombies #WMBacklash pic.twitter.com/lBseNVI6yK

— Jessi Davin (@jessithebuckeye) May 17, 2021
Fun Fact:

Former wrestler Scotty 2 Hotty was one of the "zombies" tonight.#WMBacklash pic.twitter.com/uZf7Brn9lR

— Wrestling Jebus (@WrestlingJebus) May 17, 2021
You all think I forgot… I didn't forget #WWECW #WMBacklash #zombies 2006 pic.twitter.com/31EZidwKUr

— ?Mike Dijital? (@MikeDijital) May 17, 2021
Wtf you telling me?!! You think I booked a bunch of fucking zombies. I'm on a damn plane! Shouldn't you be tweeting Vince?! ??‍♂️ https://t.co/Eb8wNdijRI

— The Artist Formerly Known as Super Duper Dave (@DaveBautista) May 17, 2021
In other entertainment news, watch henry golding as Snake Eyes in the first trailer.