Jacksonville Jaguars Expecting to Sign QB-turned-TE Tim Tebow
Reuniting with the game after a six-year hiatus.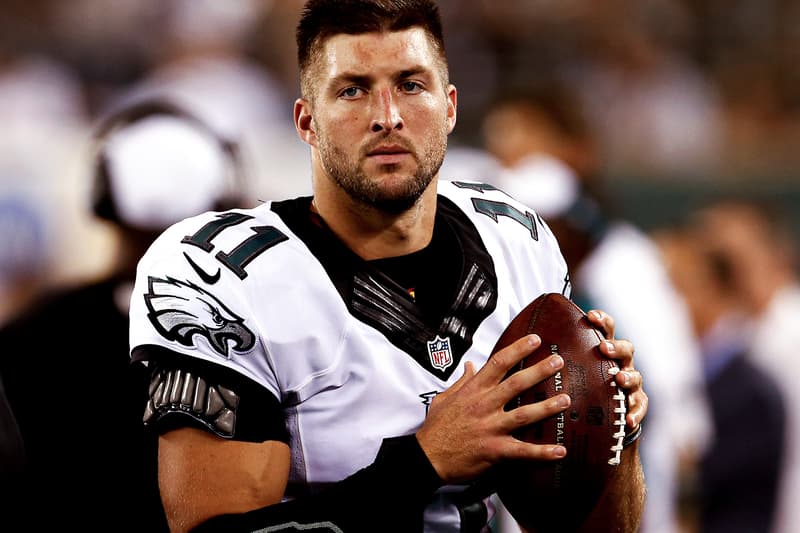 As reported on Monday by Ian Rapoport and Tom Pelissero, former quarterback Tim Tebow has been offered a one-year contract to play tight end for the Jacksonville Jaguars.
If the deal gets sealed in the coming weeks, Tebow will be stepping onto the field after a six-year hiatus, which reunites him with his former Florida Gators head coach, Urban Meyer. Although born in the Philippines, Tebow is a Florida native who will be given the chance to play for his hometown for the first time since college.
The former Heisman Trophy winner was the starting quarterback for the Denver Broncos as they went 9-7. Afterward, he joined the New York Jets followed by the New England Patriots before trading in his pads for a glove as he joined the New York Met's minor league baseball for five years.
33-year-old Tebow will be making a transition to tight end, a position he hasn't played in his entire football career, but Meyer confirmed that he has been working out with the Jaguars for the said position.
The tight end position will be a crucial safety net for the Jaguars as they secured the No. 1 overall draft pick Trevor Lawrence who played quarterback for the Clemson Tigers. In order to protect their fresh recruit, Tebow will hopefully be joining their roster of tight ends along with rookie Luke Farrell, Chris Manhertz, James O'Shaughnessy, Ben Ellefson, and Tyler Davis.
Elsewhere in sports, J. Cole reportedly listed in a team roster in the Basketball Africa league.