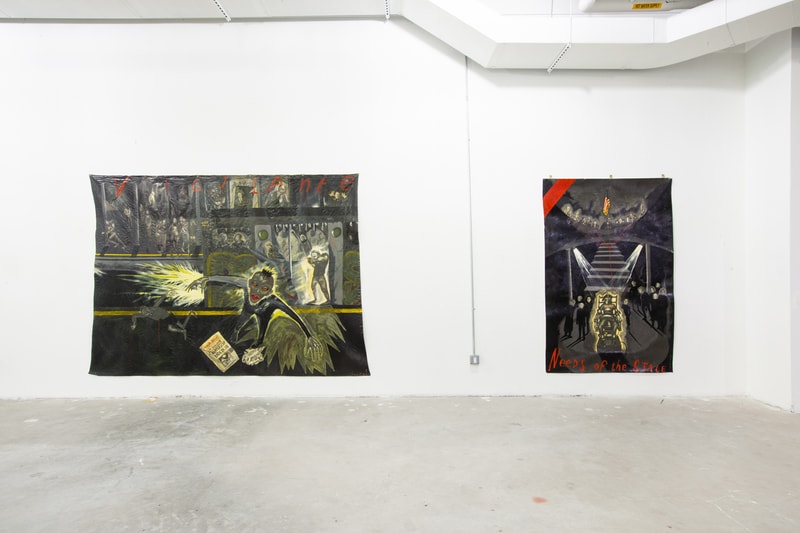 1 of 10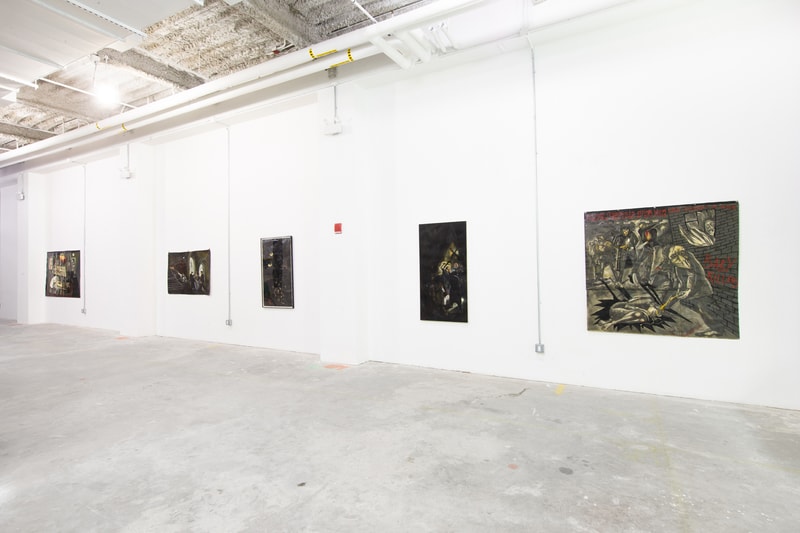 2 of 10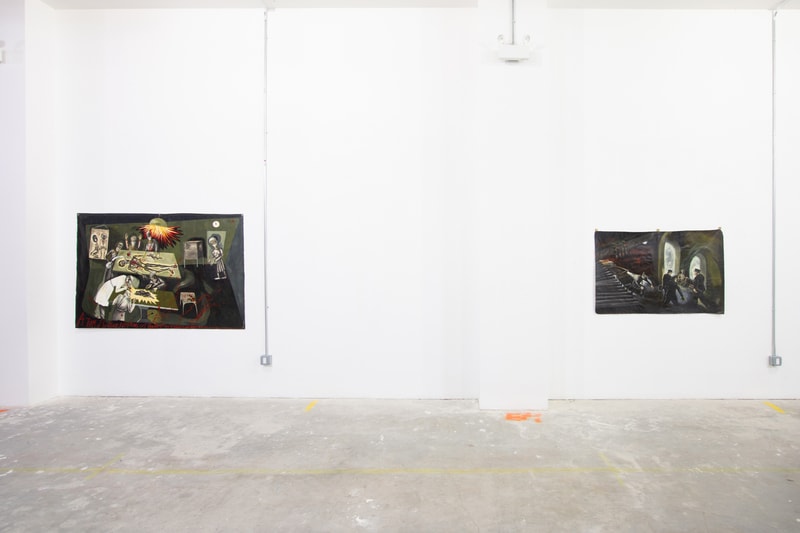 3 of 10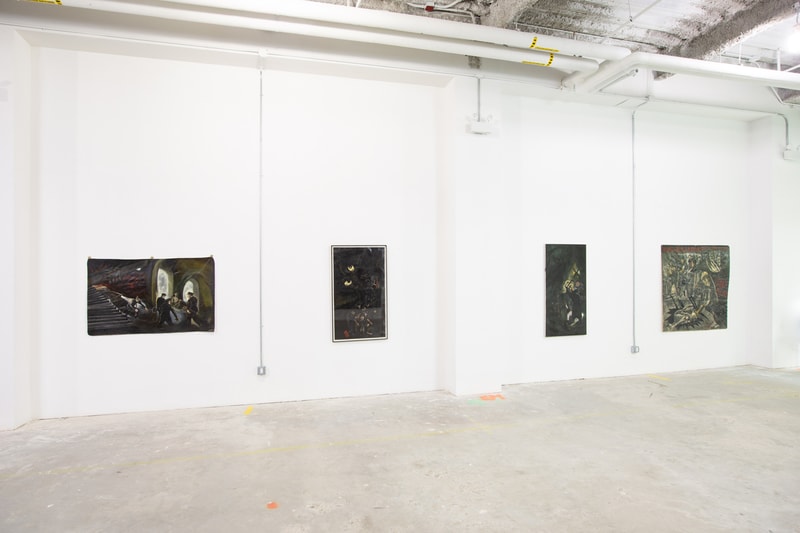 4 of 10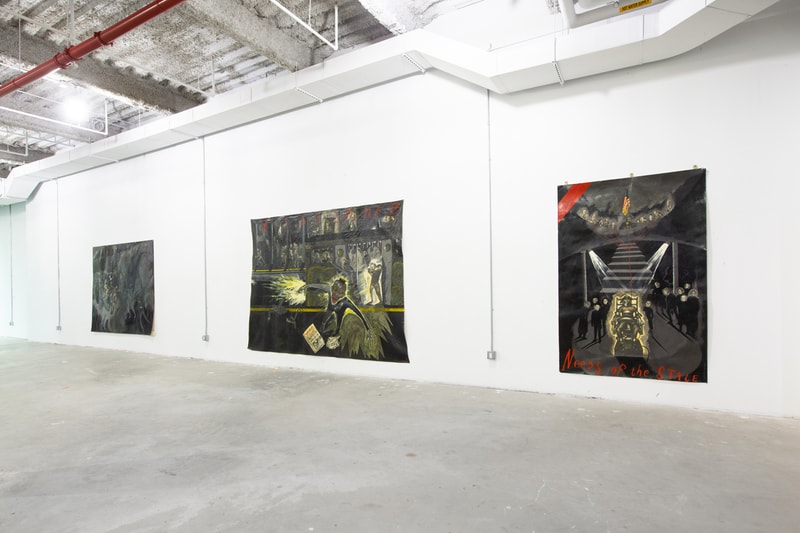 5 of 10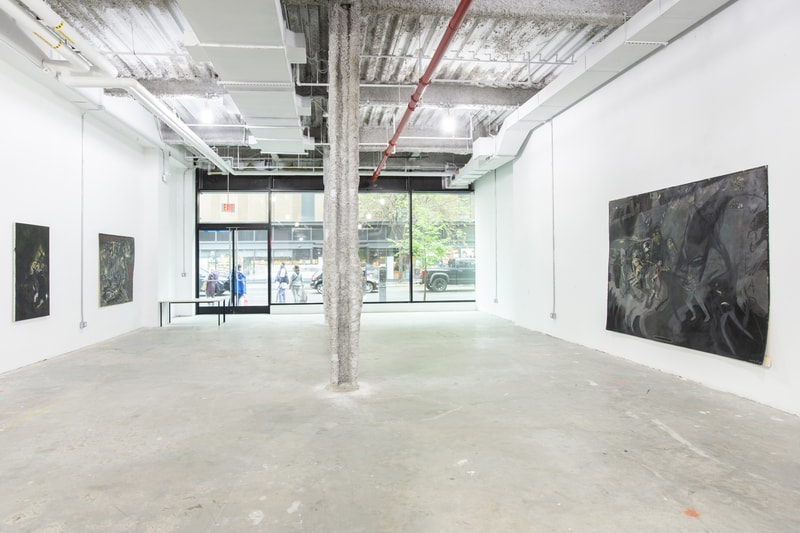 6 of 10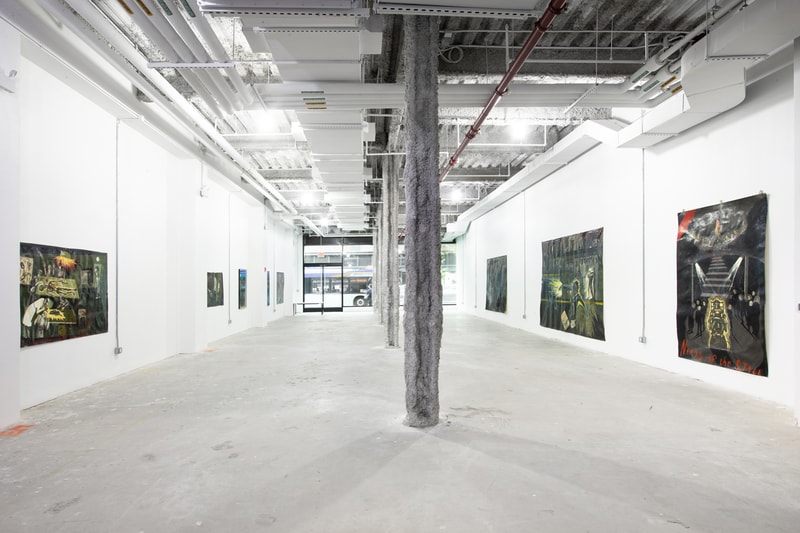 7 of 10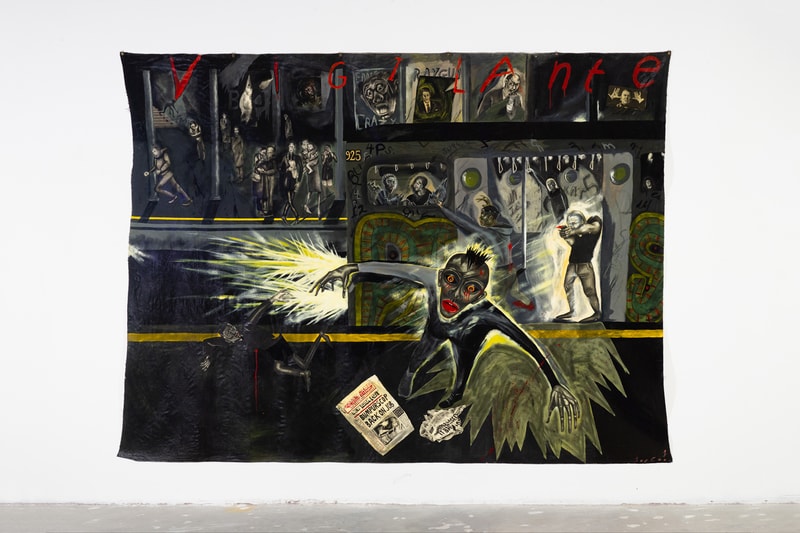 8 of 10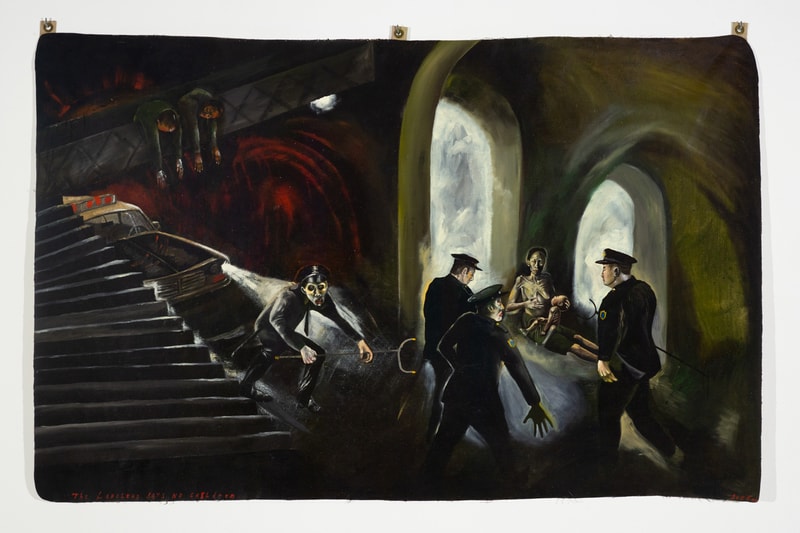 9 of 10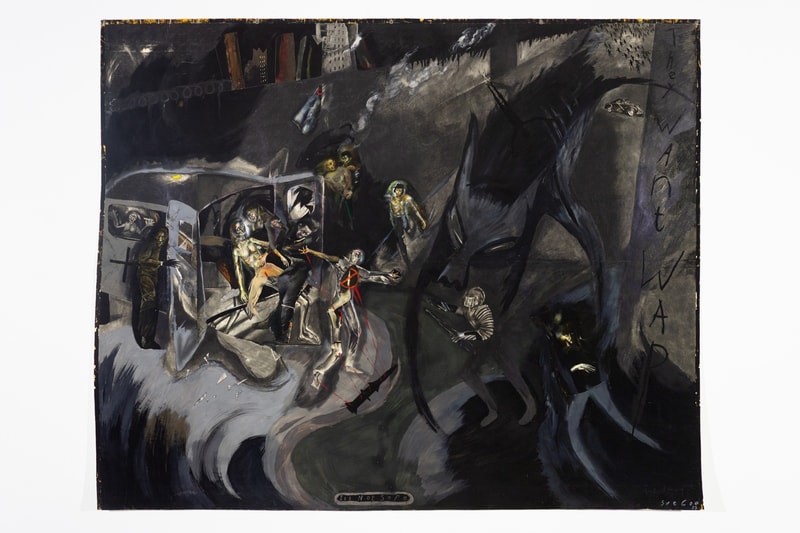 10 of 10
Sue Coe Unveils Intensely Political Paintings at James Fuentes Essex
Striking works that address pressing social issues.
---
Sue Coe is the contemporary British-American artist and activist who specializes in creating stark and graphic works that address pressing social issues. Coe works across a variety of mediums including painting, printmaking, and a realistic drawing style to convey scenes of animal suffering, sweatshops, prisons, AIDS, war, and anticapitalism throughout her prolific oeuvre. Coe grew up near a slaughterhouse in Staffordshire, England which informed the artist's lifelong passion for animal rights activism. Her illustrations have appeared in a wide variety of publications, including The New York Times, The New Yorker, and The Nation.
Coe is currently showcasing her works at James Fuentes Essex in New York City which was organized in collaboration with Galerie St. Etienne. One of the highlighted pieces in the show is a selection of mixed-media paintings that she created back in 1980s which addressed various incidents and controversial matters that occurred during that period. "The paintings on view depict the violence of the 'Police State' (1986) through various iterations, from the menacing confrontation of a 'Traffic Violation' (1986) to that of an eviction in 'Landlord Says No to Children' (1985), to the threat of civilian-enacted policing shown in 'Vigilante' (1985) and 'Baby Killers' (1985).
Describing the subject matter in her works, the artist expressed: "…is like a tiny thimble full of truth—a tiny speck. But that speck is very dangerous [...] One little bit of truth can spread on the oily waters."
Coe's "Paintings" are on view at James Fuentes Essex through June 6. For more exhibitions, check out the Museum of Graffiti's "Ancient Futurism" show featuring works by the Miami-born graffiti artist, RAS TERMS.
James Fuentes Essex
81 Essex St.
New York NY 10002