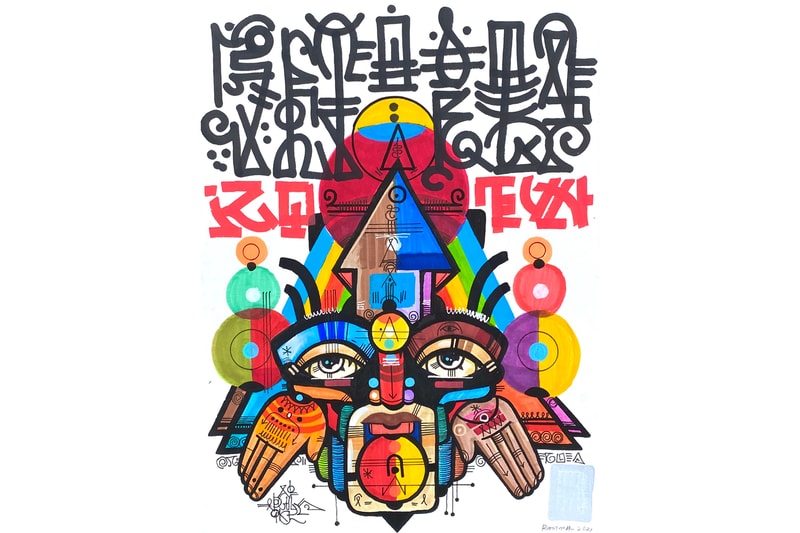 1 of 5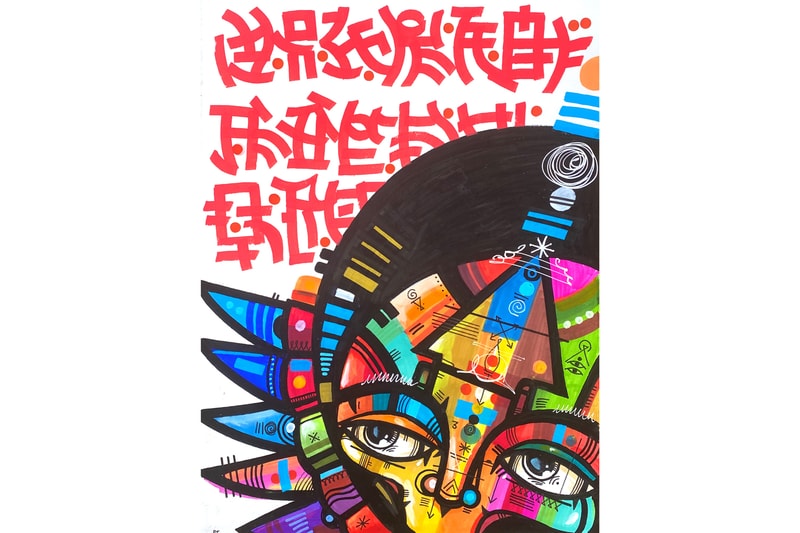 2 of 5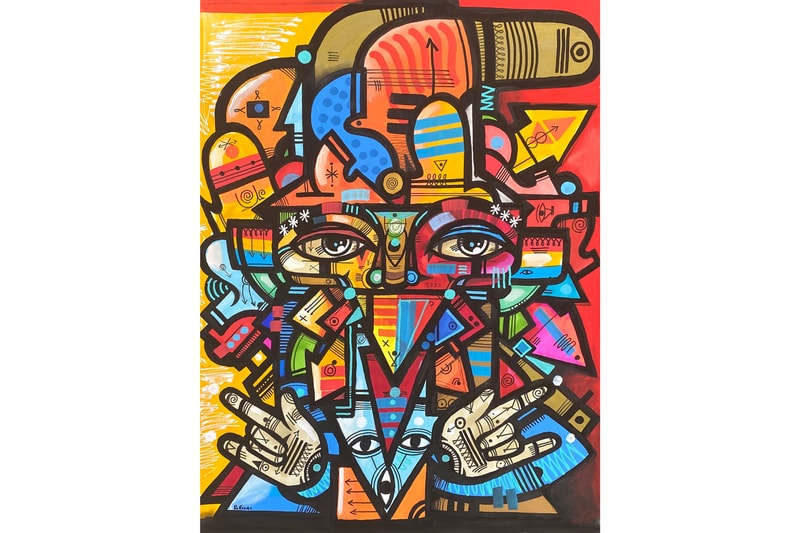 3 of 5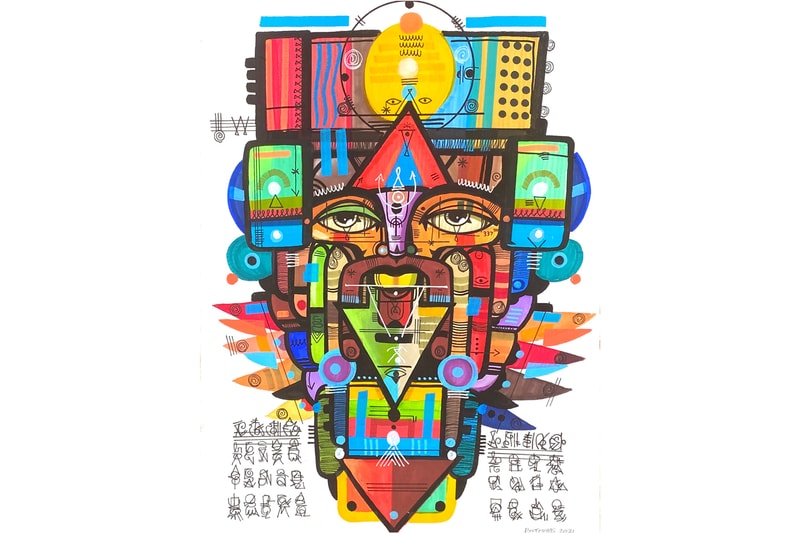 4 of 5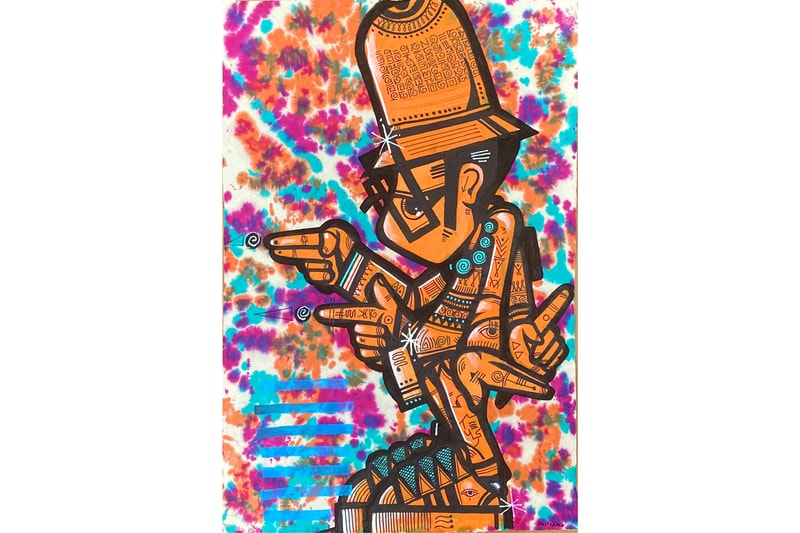 5 of 5
Graffiti Pioneer RAS TERMS Launches "Ancient Futurism" Solo Exhibition
On view at the Museum of Graffiti in Miami.
---
The Museum of Graffiti in Miami is currently hosting a solo exhibition of new and recent works by James Monk, aka RAS TERMS. Monk is the acclaimed street artist and graffiti writer best known for his versatility with a spray-can, fusing his signature letter art with colorful abstraction and figuration. Titled "Ancient Futurism," the presentation features an immense body of work including paintings, sculptures and installations.
The artist started painting murals around his hometown of Miami since the mid-80s, drawing inspiration from a slew of studied ancient traditions to create his intricate compositions including Rastafari, Yoruba, Alchemy, Kemetism, Santaria, Vodum and Hermetism.
"During his early work, he served as a conduit to the creative powers, fusing his letter styles with art and fun, reminding people through visuals to maintain the codes of peace, unity, love, and to have fun. Now older, his work has taken a break from heavily influenced spirituality and has matured on to more contemporary, abstract styles," said the museum in a statement.
Coinciding with the exhibition's opening on May 28 is an NFT launch by the artist. Visitors to the museum will be able to scan a QR code and purchase the digital artwork. "Artwork based on ancient traditions that is digitized and minted to be sold on the blockchain is the next step in my personal journey of creating artwork that embodies Ancient Futurism," says Ras Terms.
Check out select works in the slideshow above and then head to the Museum of Graffiti's website for more information. Elsewhere in art, David Hammons is currently showcasing thought-provoking works made of "Basketballs & Kool-Aid" at New York City's Nahmad Contemporary.
The Museum of Graffiti
299 NW 25th Street
Miami, FL 33127