Snoop Dogg Is Developing a Series About the World's Dumbest Criminals
Alongside a comedy-sports news show with Kevin Hart.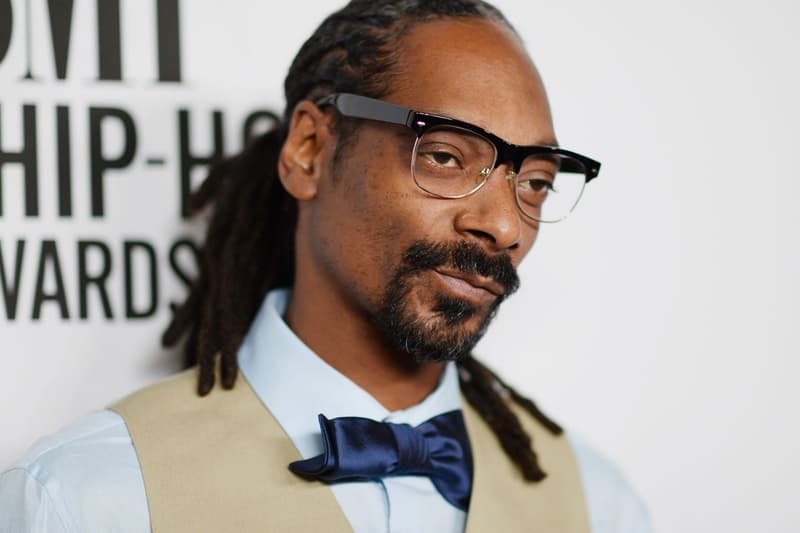 Snoop Dogg is slated to star in two upcoming series on NBCUniversal's streaming service Peacock, according to Deadline.
Kevin Hart unveiled the news on Monday at NBCUniversal's Upfronts presentation, announcing that the 49-year-old rapper entrepreneur is set to host a series about the world's dumbest criminals. Additionally, Hart also confirmed that an upcoming comedy-sports news show, which he will host alongside Snoop, is already in the beginning phases of development.
Deadline reported that Hart called Snoop "the man, the myth and the legend" during his presentation, before sharing that his Laugh Out Loud Network is "working on some more hilarious content that will be coming to you soon."
The news arrives in tandem with Hart's multi-year deal with Peacock, which he signed last year and includes "an equity investment in the company, a first-look deal with LOL, and the distribution of LOL's catalog on the service."
On top of his two upcoming series with Peacock, Snoop also has another project brewing. In an interview with Yahoo! Entertainment last Monday, the rapper confirmed that he is also developing an anthology series chronicling his life, beginning with the story of how his mother and father met, then highlighting his upbringing and childhood in the '70s and '80s before touching on his successful music career.
"I want to take my time and make sure that I've put together the right infrastructure of how I became me — you know, the people that inspire me, my upbringing, my mother, my father, my friends, community influences, inspirations that shaped and molded me," he said of the newly announced project. "I don't see it being a biopic, because I can't give all of this great information and entertainment in two hours. But if I give it to you in an anthology, you're likely to get six or seven seasons of this."
Revisit Snoop Dogg's 18th studio album From Tha Streets 2 Tha Suites, which he released last month.