NAACP and Vans Partner for Creative Sole Scholarship Program to Support African American Students
Aimed at college students looking to pursue a creative career.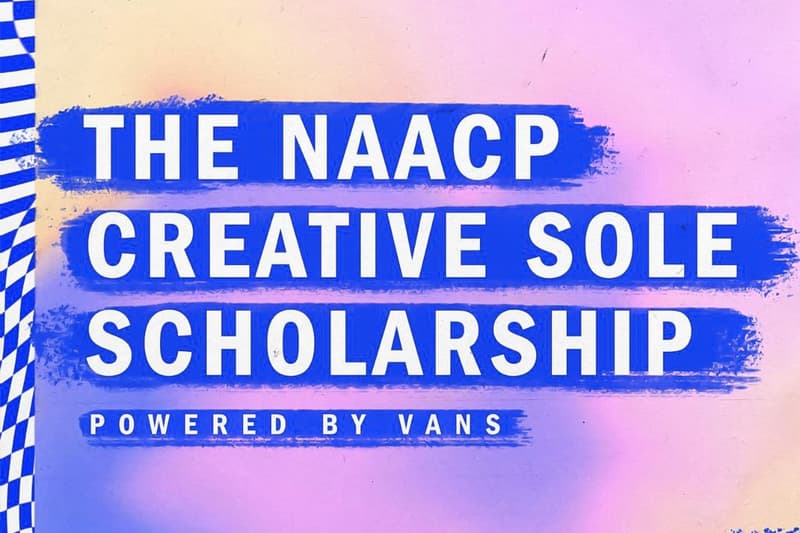 The National Association for the Advancement of Colored People (NAACP) has teamed up with Vans to launch the NAACP Creative Sole Scholarship Powered by Vans, a scholarship program that aims to support African American students with monetary aid.
The scholarship program will benefit 50 college students who are pursuing a creative career across a variety of disciplines such as art, music, journalism, marketing, design, communications or architecture. Recipients will be selected by the NAACP committee N-SPIRE, and these 50 students will receive $5,000 USD to use for their tuition fees every year they are enrolled up until four years, totalling to $20,000 USD. Vans hopes that the program will motivate the students to finish their college education and graduate.
Applicants must meet a set of eligibility requirements: they must be African American and a member of the NAACP, be currently enrolled full-time or accepted to an accredited college or university in the United States, be either a graduating high school senior or an undergraduate student, posses a GPA of 3.0 or above on a 4.0 system, demonstrate an interest in pursuing creative careers and be a U.S. resident.
"Vans' commitment to tackle racism while ensuring diversity and inclusion become a mainstay across communities and industries is an essential step in the fight against institutional racism," Yumeka Rushing, Chief Strategy Office of the NAACP said in a statement. "We look forward to a sustained partnership that brings about change for the Black community."
Interested applicants can visit the NAACP website for more information. Applications are open until June 18.
In other Vans news, Vault by Vans is celebrating Pride Month with a new footwear and apparel collection.