Lil Durk and Lil Baby Announce 'Voice of the Heroes' Collab Album and Release Date
A promising and exciting partnership between the OTF and Quality Control Music artists.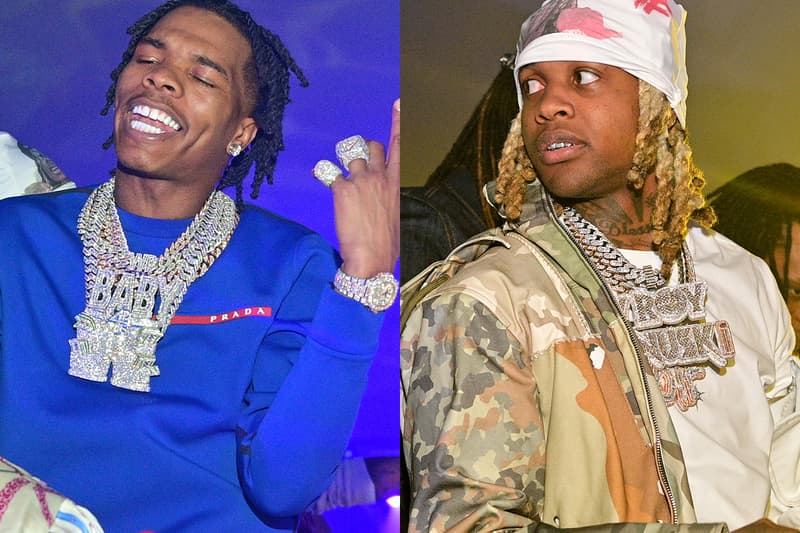 Lil Durk and Lil Baby have officially announced their collab album, entitled Voice Of The Heroes, and its release date.
Both artists took to Instagram to make the announcement, with Lil Baby re-uploading a post he initially shared and then deleted on May 9. "How Does " Voice Of The Heroes Dropping May 28 Sound " ? I'm Tryna See Some… @lildurk," Lil Baby wrote, while Lil Durk captioned, "The voice of the hero's may28th what y'all think….. @lilbaby."
Earlier this March, the My Turn rapper reposted a photo of him and Durkio on Instagram Stories with the caption "Aye y'all tell @LilDurk let's drop the tape fucc," seemingly confirming that the collaborative project exists. A month before that, Durkio responded to a fan on Twitter and explained that he'll hit up Lil Baby on FaceTime about the fan's suggestion for a joint album. He then hopped on Instagram Stories and uploaded an Instagram poll from a different fan and tagged his collaborator.
Lil Durk and Lil Baby's Voice Of The Heroes drops May 28.
View this post on Instagram
View this post on Instagram
Elsewhere in music, watch J. Cole's newest documentary about his upcoming album.