Keep Your Fingers Clean With KFC's Fried Chicken Popsicles
Still finger lickin' good.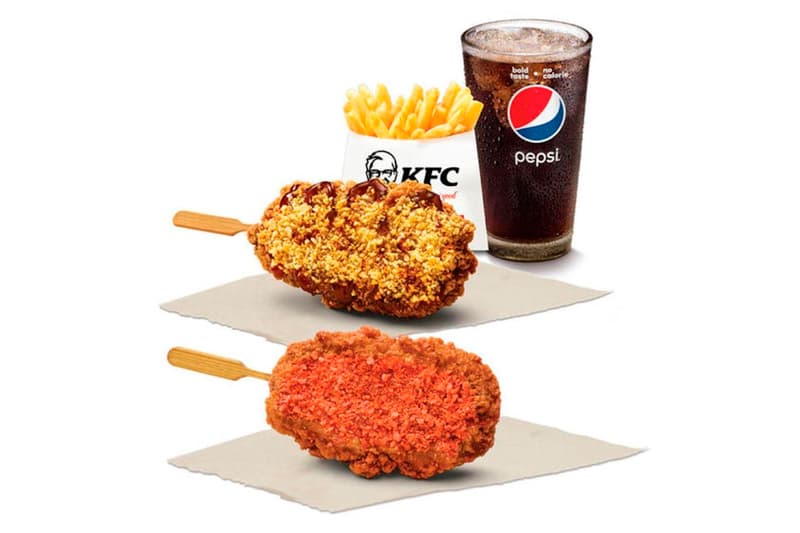 Providing a new way to enjoy its finger lickin' good flavor, KFC Singapore has now introduced its latest limited menu option, KFC Popsicles.
Available in BBQ Cheese and Mala options, the chicken on a stick variation features a marinated chicken fillet fried to perfection. Designed for easy enjoyment, the stick keeps your fingers clean while also offering an interesting savory view. The BBQ Cheese flavor comes with a smokey chipotle barbecue sauce and crunchy cheese sprinkly, while the Mala option is centered around a crunchy numbing spice sprinkling.
The KFC Popsicles are available now at KFC Singapore locations for a limited time only.
For more food and beverage news, Taco Bell will no longer serve the Quesalupa.