John Cena Shows Off 1968 Mid-Engine Charger From the Upcoming 'Fast & Furious 9' Film
Featuring a remodeled central power source and low-to-the-ground mounting.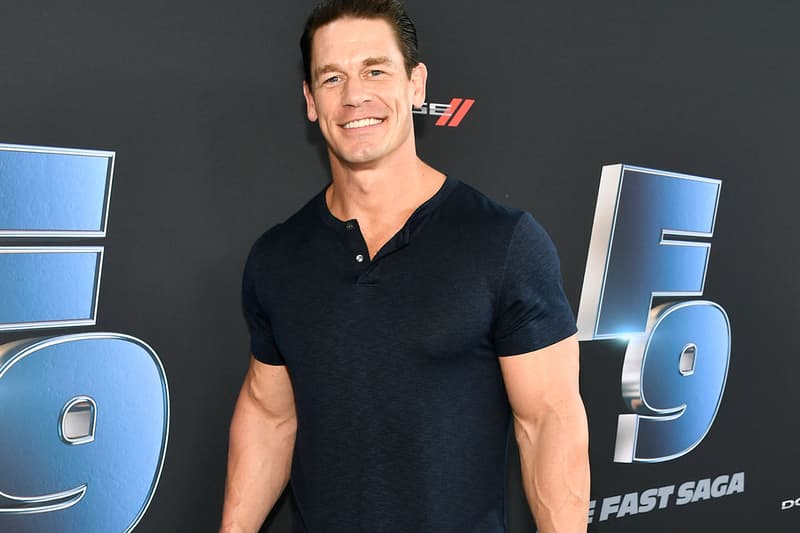 Gearing up for the premiere of Fast & Furious 9 next month, John Cena has launched a weekly video series spotlighting the upcoming film's collection of double-take-worthy supercars, titled "Get Fast & Furious with John Cena."
In the debut iteration, the actor introduces the movie's 1968 mid-engine Dodge Charger, or what he calls "Frankenstein's Monster."
There are so many ways to describe this 1968 mid-engine Dodge Charger, so I had to make up my own! Can't wait to show everyone some of my favorite "castmates" THE CARS featured in #F9. @TheFastSaga is back June 25!!! pic.twitter.com/kHmE2CX3N3

— John Cena (@JohnCena) May 12, 2021
"This thing is awful-some," Cena says as he introduces the car, "which is like awful and awesome all together."
The sleek, all-black vehicle possesses a need-for-speed construction with a revamped engine in the car's central body and a low-to-the-ground mounting.
"This is a beast and it kind of got the automotive world buzzing because the car was engineered for the engine to go in the front, but they really 'modded' the body and they put the engine in the middle and dropped it to the ground," he explains.
The soon-to-be-released movie, directed by Justin Lin, takes place across the globe in locations including London, Tokyo and Edinburgh, among several others. Starring alongside Cena are Vin Diesel, Michelle Rodriguez, Tyrese Gibson, Jordana Brewster, Charlize Theron, Ludacris and Helen Mirren. Cardi B will also make a cameo as a character named "Leysa."
Fast and Furious 9 is slated to hit theaters on June 25. Watch the trailer here, which shows Skinny Black and Baby Boy launching themselves into orbit.