Fender Is Releasing a 'Final Fantasy XIV' Edition Stratocaster Guitar
Also launching an in-game version for Patch 5.55.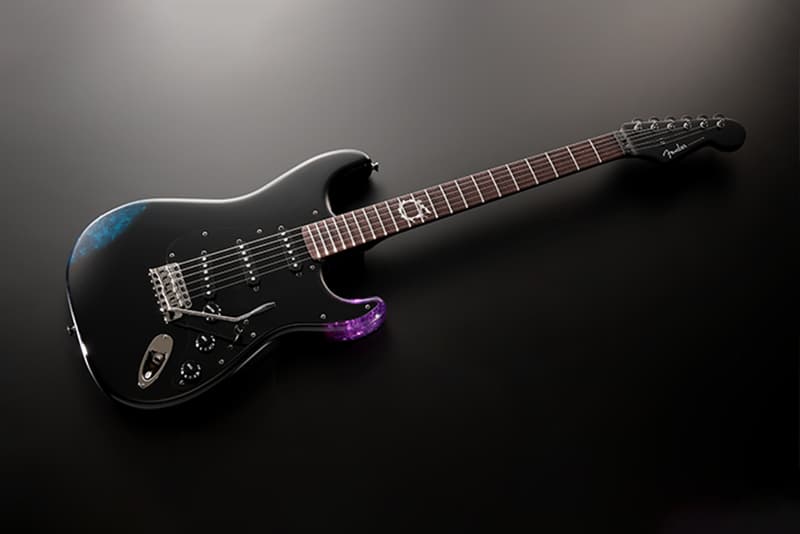 Fender is celebrating its 75th anniversary with more collaborative guitars, this time with SQUARE ENIX's FINAL FANTASY XIV.
Scheduled to release in conjunction with Patch 5.55 on May 25, this new electric guitar will also be introduced to the Bard Performance mode. The in-game electric guitar will have clean and distorted sound effects with special performance features for the guitar including pick slides and palm muting.
The actual Strat will see a custom paint job with a custom FFXIV pearl inlay, a vintage-style hard case, and an original certificate with an FFXIV illustration card. Set for a retail price of $3,499.99 USD, the pre-order will take place for the Americas, EMEA, and Australia in late 2021.
We just announced the FINAL FANTASY XIV Stratocaster® electric guitar developed in collaboration with Fender, but pre-order info will come later!

But! #FFXIV Patch 5.55 will introduce an electric guitar to Performance mode, and a new furnishing.
?https://t.co/tYlgWbFWkr pic.twitter.com/DrwpGksYLs

— FINAL FANTASY XIV (@FF_XIV_EN) May 16, 2021
In other news on musical instruments, Akai unveils nostalgic MPC One Retro.