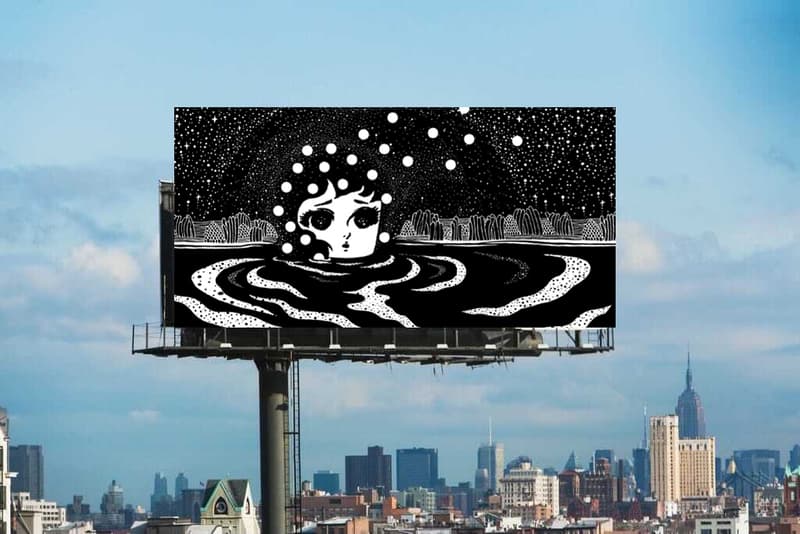 "ASIANS BELONG HERE" Outdoor Exhibition Sheds Light On Hate-Fueled Attacks Against AAPI
Inviting artists of all ages and talents to submit their works to feature on NYC ad spaces.
---
In lieu of Asian American and Pacific Islander Heritage month this May, a public art exhibition entitled "ASIANS BELONG HERE"  was recently announced by roosi and Ki Smith Gallery.  The exhibition, in collaboration with SaveArtSpace, will take place across advertisement spaces such as billboards and bus shelters in New York City, to help raise awareness on the ongoing string of hate-fueled attacks on Asian Americans nationwide. The multimedia project will bring emerging and established artists together who will create one-of-a-kind pieces that shed light on anti-Asian violence. Current participating artists include Stickymonger and Meguru Yamaguchi tapped by roosi alongside Ki Smith Gallery's Ryan Bock, Angelica Yudasto, Kyomi Quinn Taylor, and Sono Kuwayama.
Racially motivated harassment on Asian Americans have increased across major U.S. cities last year. According to the NYPD,  hate-fueled attacks on Asian Americans rose 1,900% in New York City in 2020. Stop AAPI Hate, a reporting database created at the beginning of the pandemic as a response to the increase in racial violence, received 2,808 reports of anti-Asian discrimination between March 19 and December 31, 2020. The violence continues throughout 2021 with President Joe Biden having signed an executive order denouncing anti-Asian discrimination shortly after taking office in January.
SaveArtSpace is inviting artists of all ages and talents to submit their artwork between April 6 and May 31, 2021 on their website here. The selected artists will be announced after June 14 and will be exhibited on ad spaces in New York City, starting July 12, 2021 for at least one month. Running concurrently with the outdoor exhibition is a month-long pop-up exhibition at Canal Street Market in Chinatown, NYC running from July 17 – August 7, 2021 which will feature a sale of limited edition prints, artist meet and greets, and conversations between the artists as well as nonprofit leaders discussing the wave of anti-asian crimes, ways to raise awareness and resources.