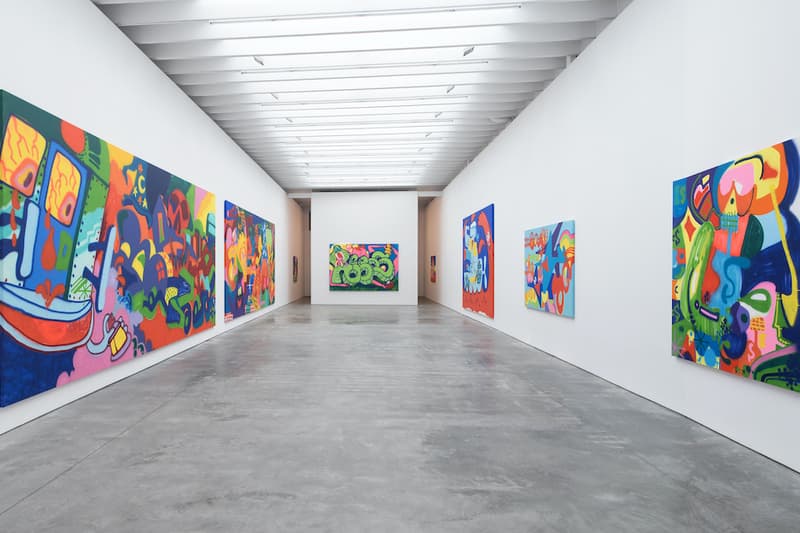 1 of 15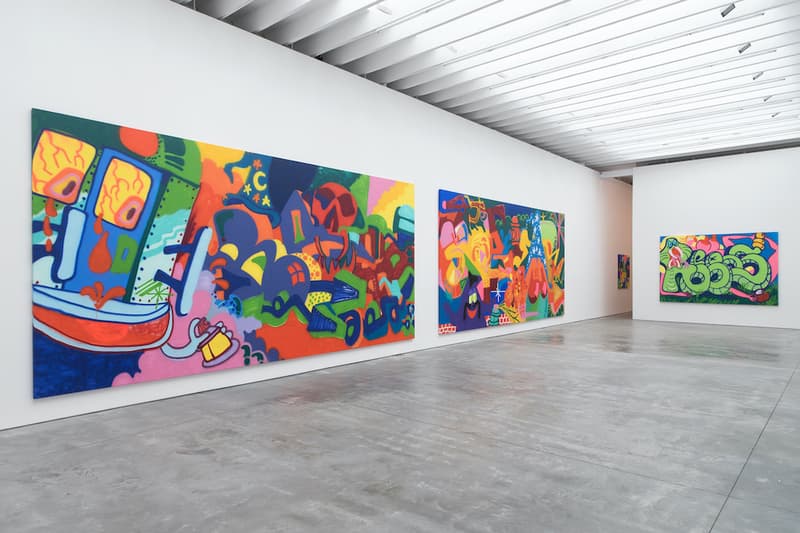 2 of 15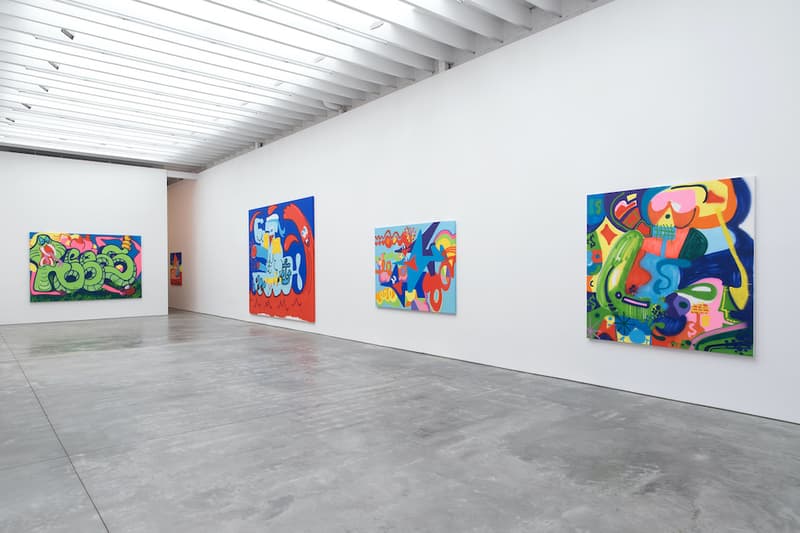 3 of 15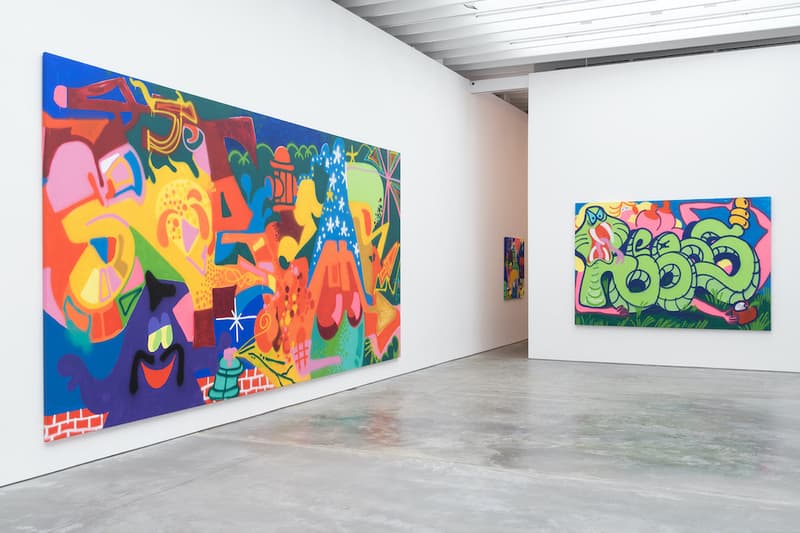 4 of 15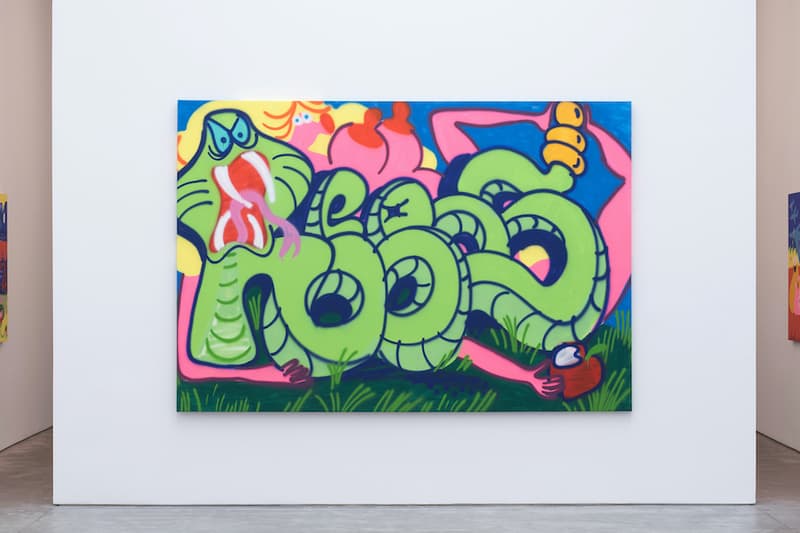 5 of 15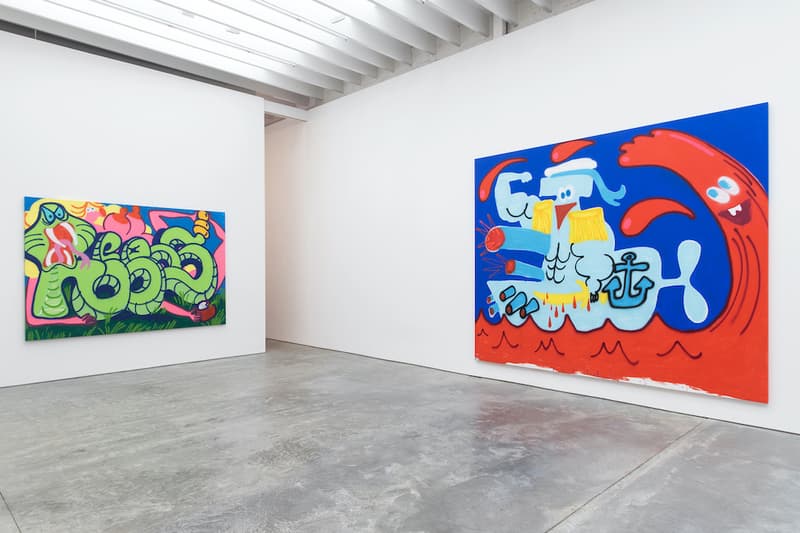 6 of 15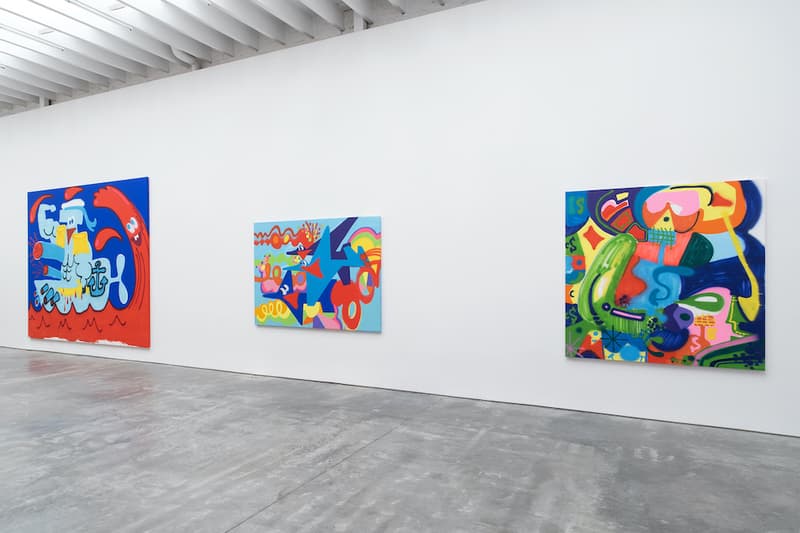 7 of 15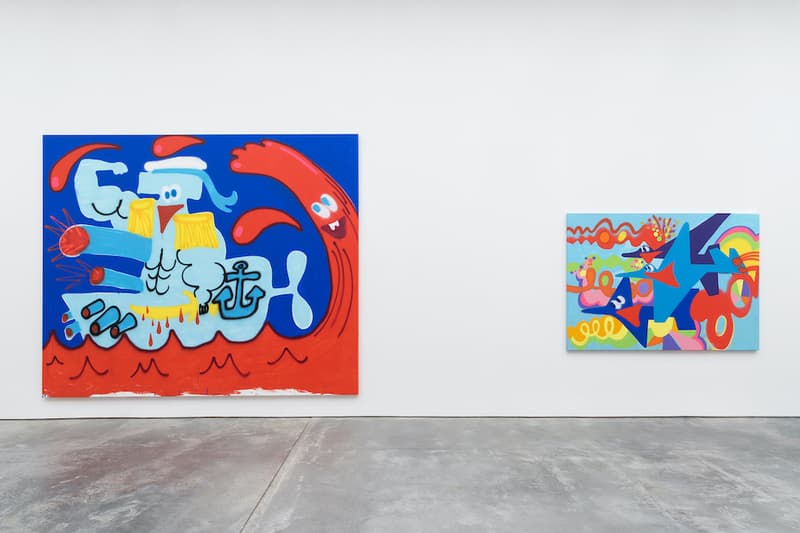 8 of 15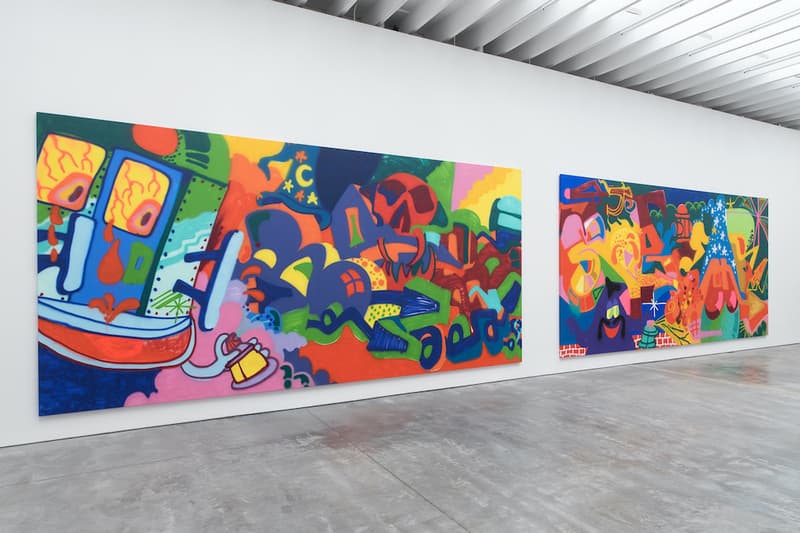 9 of 15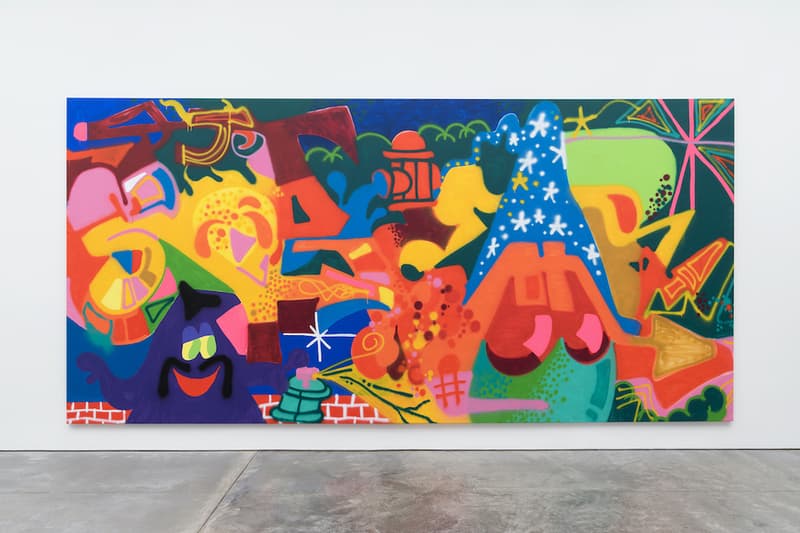 10 of 15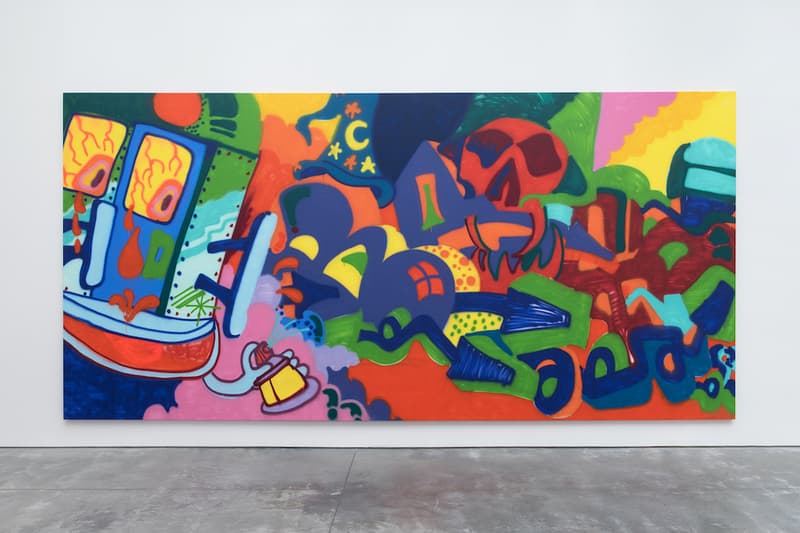 11 of 15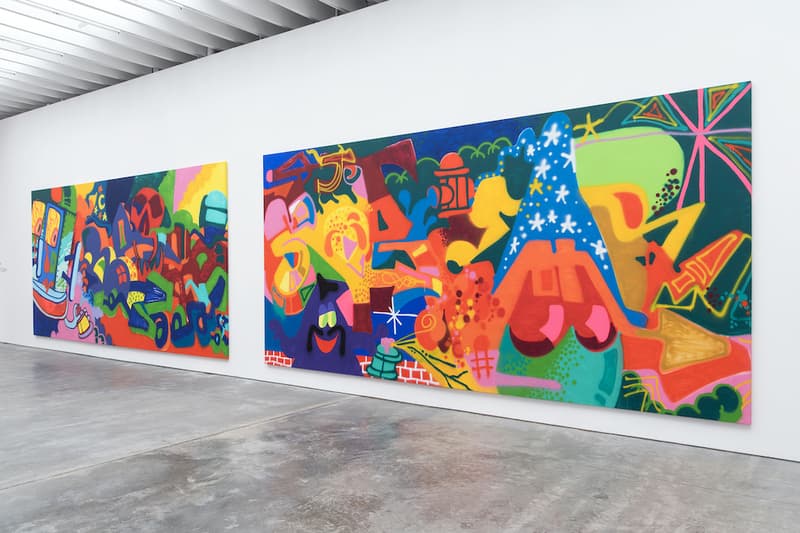 12 of 15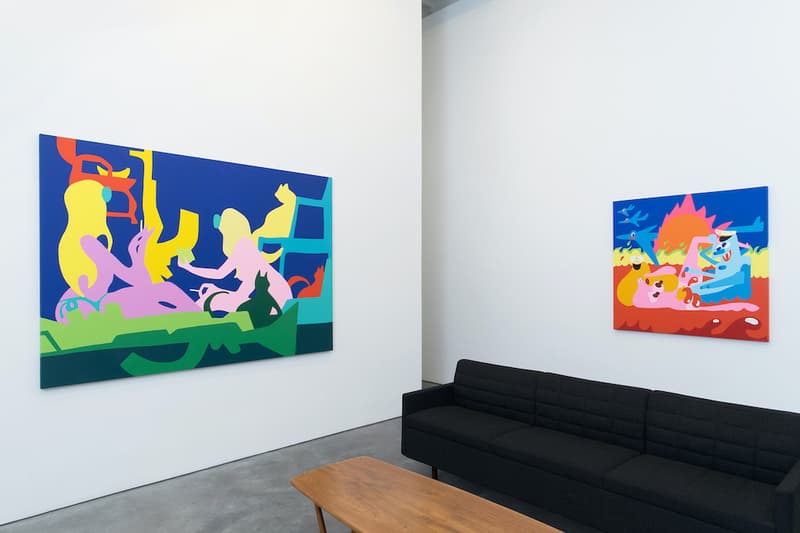 13 of 15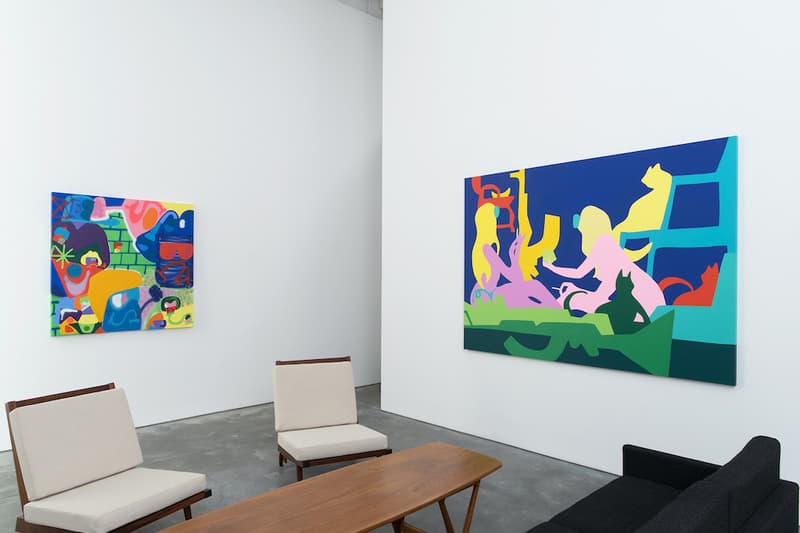 14 of 15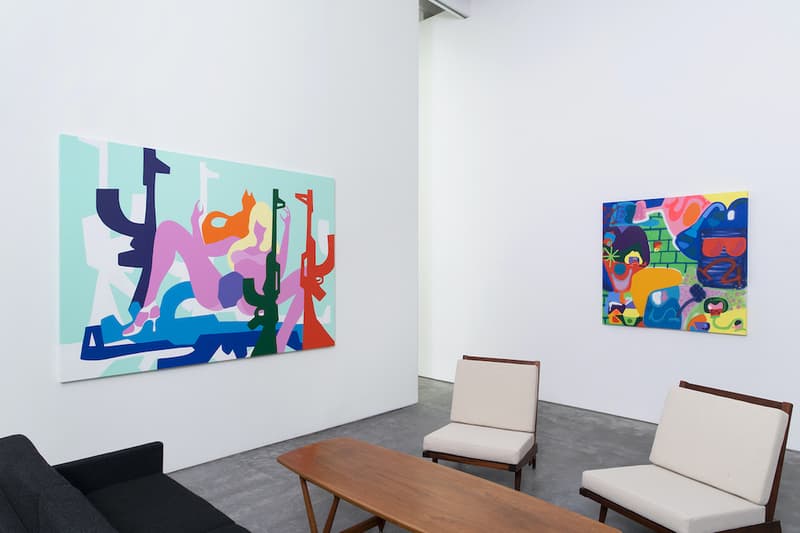 15 of 15
Todd James Envisions a Graffiti-Covered "Garden of Eden" At Ross + Kramer Gallery
Monumental paintings filled with his unruly cast of subjects.
---
Todd "REAS" James is the artist recently synonymous with colorful compositions of interiors and portrayals of voluptuous women engaging in intimate moments. His subjects are immersed in the everyday mundane, with figures sitting casually with their cats, reading books, drinking tea, smoking cigarettes and even doing yoga. Knowing this and then seeing the artist's sprawling new works at New York City's Ross + Kramer Gallery is a refreshing sight. Yes, there are quotidian compositions, but what's more, the artist has delved deep into his prolific practice in graffiti to introduce unruly depictions filled with psychedelic characters that contrast his more elegant forms in recent works.
Entitled "Garden of Eden," James' latest presentation embraces the messiness of graffiti with the artist toeing the line between abstract and figuration. He unleashes his recognizable cast of subjects such as skulls and snakes with the silly exception of humanoid objects to invite onlookers to immerse themselves in his fantastical, acrylic worlds. It's clear that James is paying homage to his graffiti background in this presentation, but also his childhood upbringing of watching cartoons on television and reading comic books. Like many other contemporary artists before him, James was inspired by cartoons and often incorporates politics and humor into his work. But unlike most, his practice injects these subjects and themes into his worlds of graffiti, commercial and fine art to create inventive pieces that redefine highbrow with a punkish elegance.
Check out installation views for "Garden of Eden" in the slideshow above and then head to Ross + Kramer's website for more information. The exhibition is on view through May 30, 2021.
Elsewhere in art, READYMADE's Yuta Hosokawa is hosting his first solo exhibition at Kaikai Kiki Gallery.
Ross+Kramer Gallery
515 W 27th St.
New York, NY 10065