Seamus Golf Designed a One-of-a-Kind Gibson Les Paul Guitar Trophy
Hand forged golf accessories.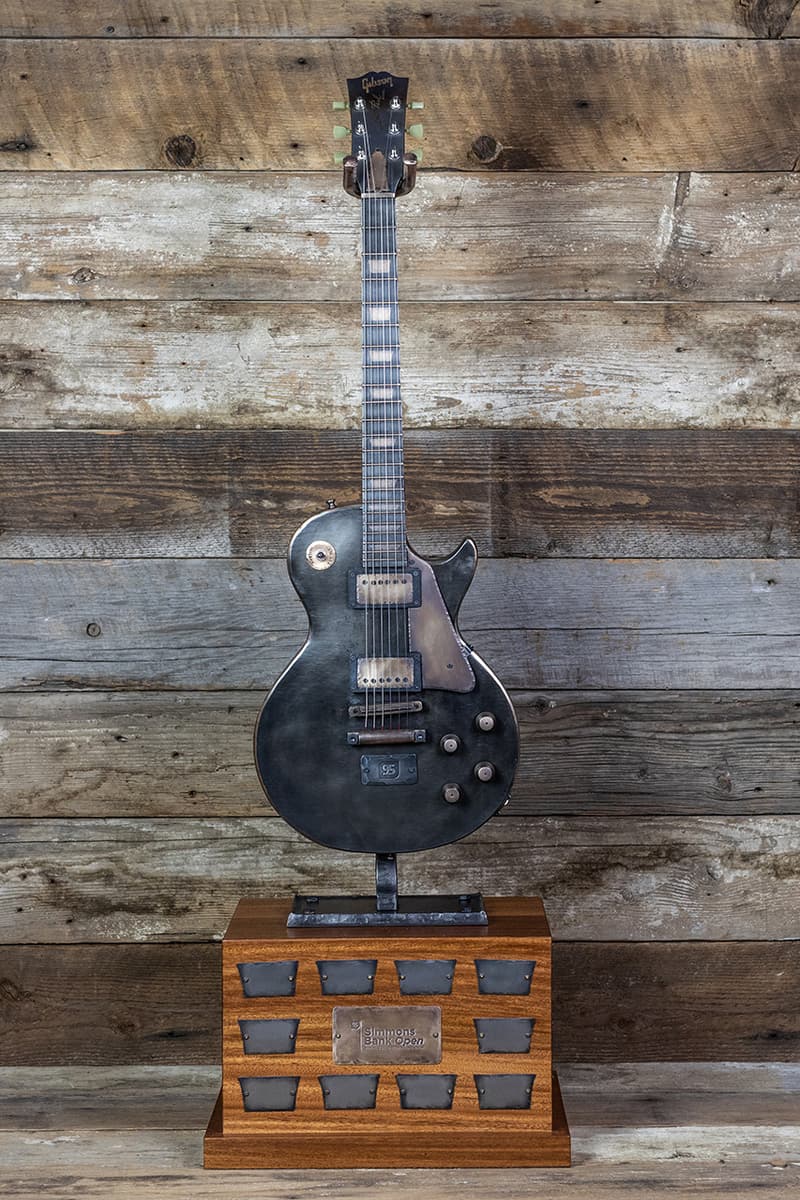 1 of 5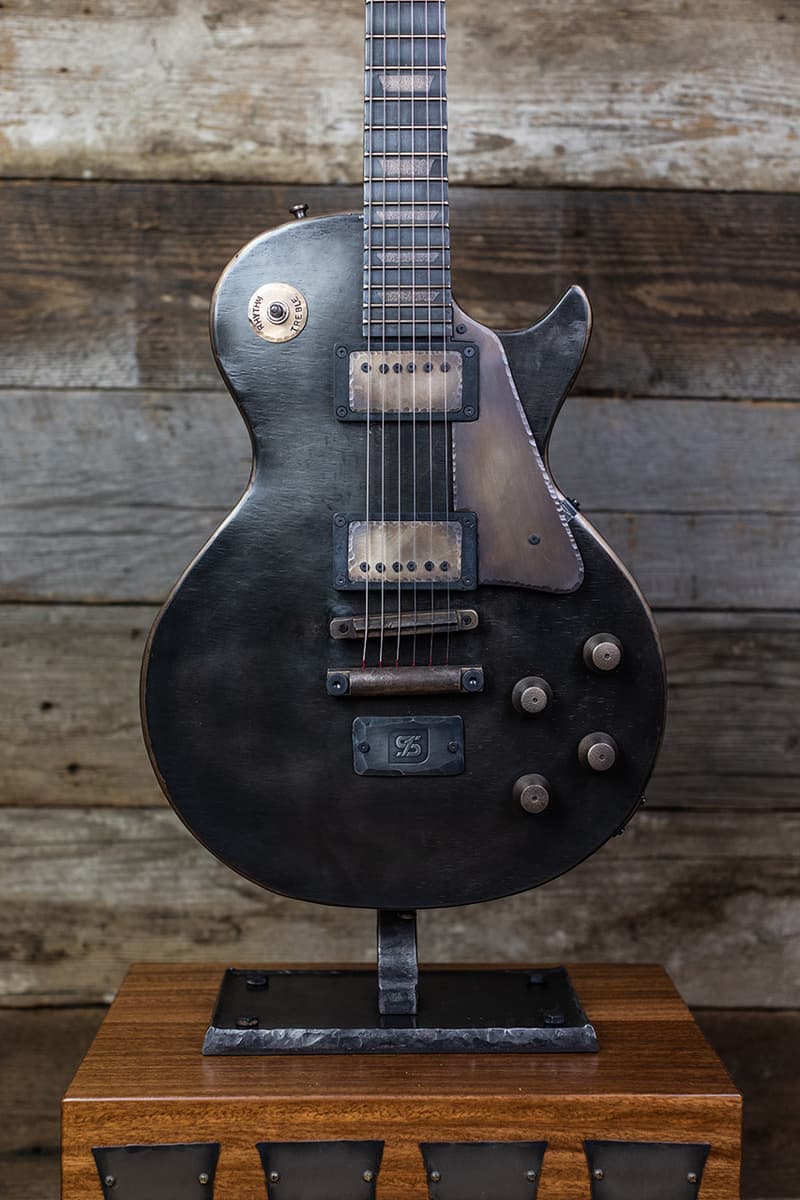 2 of 5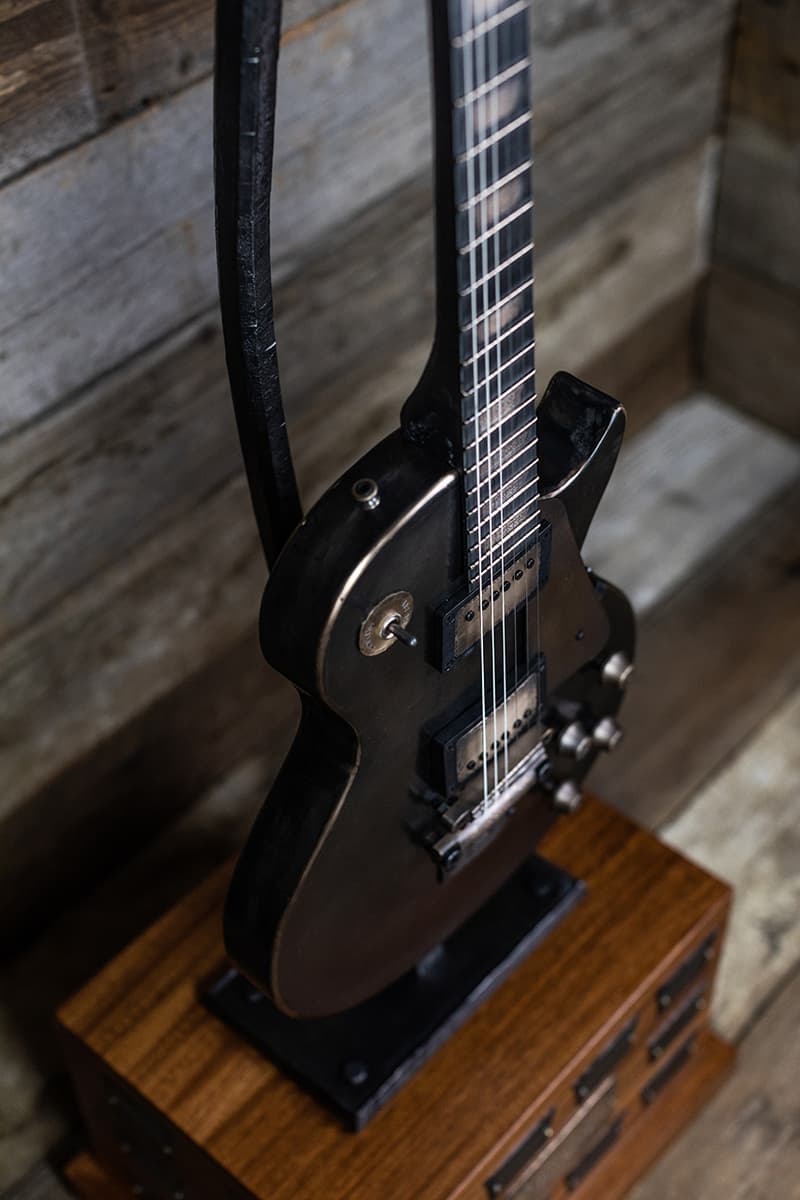 3 of 5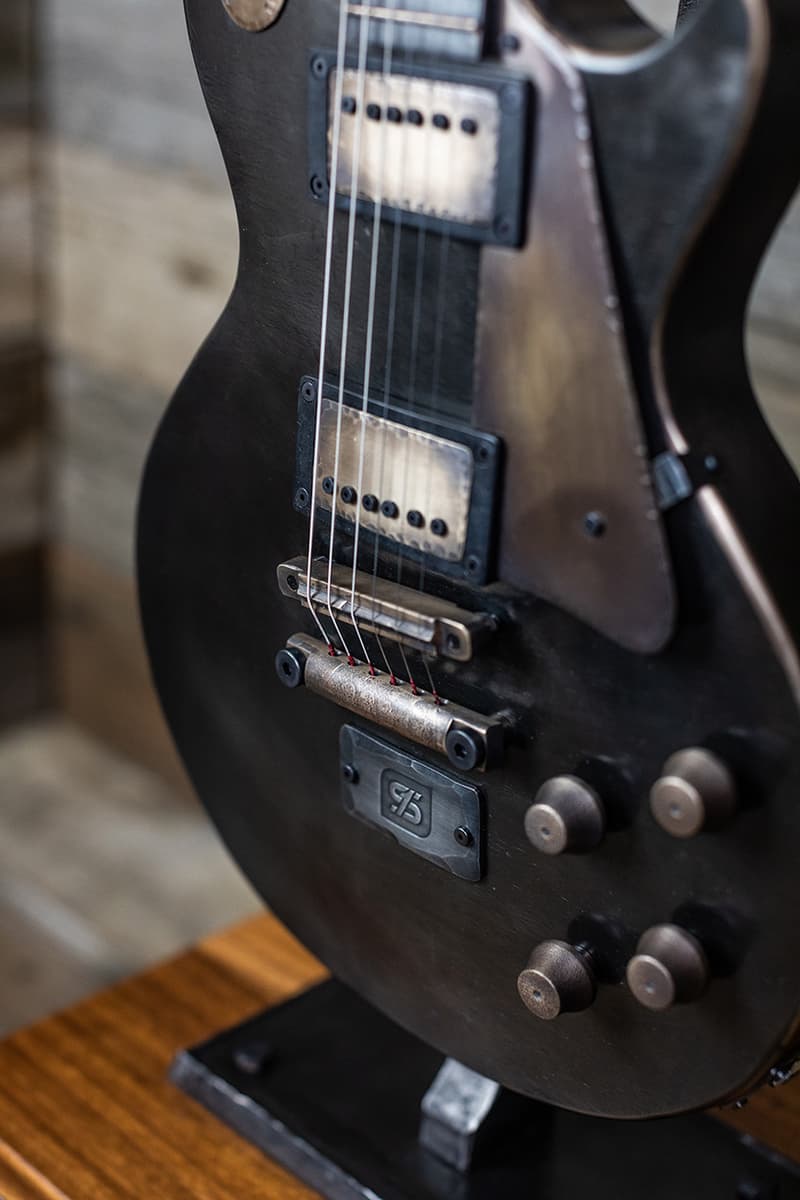 4 of 5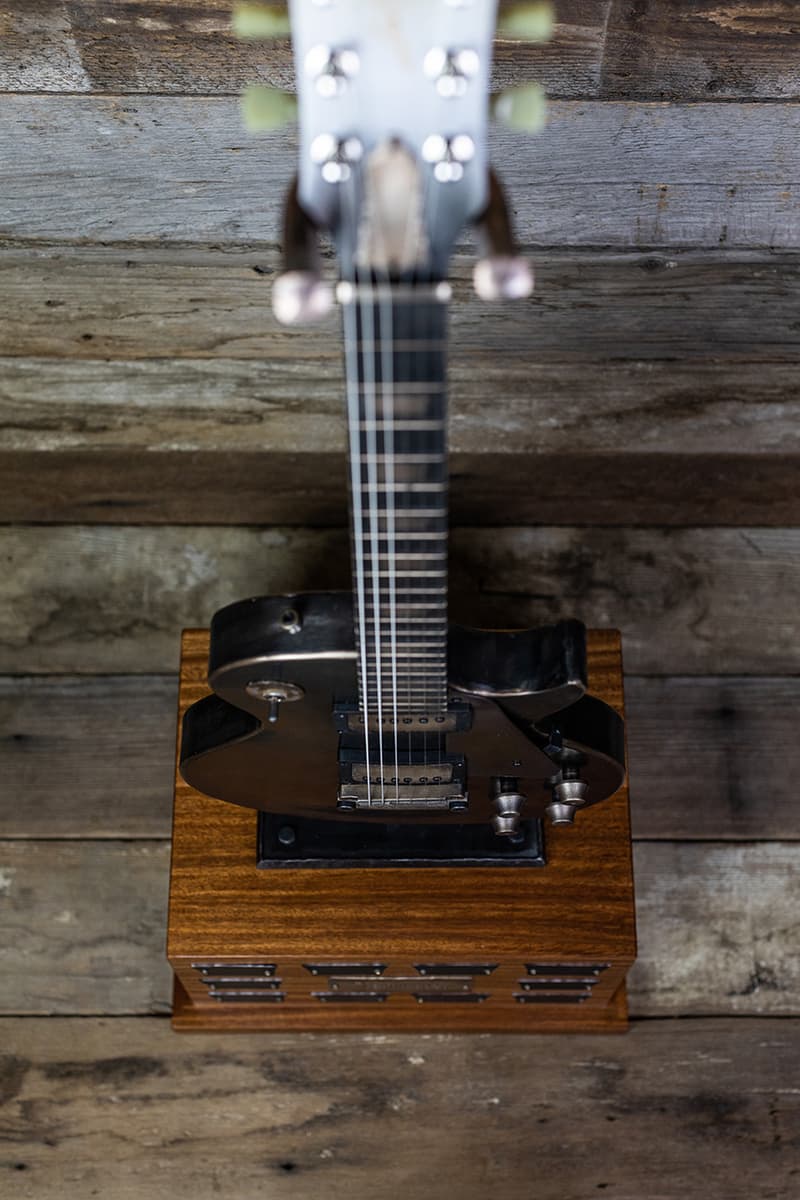 5 of 5
Golfing merchandise establishment Seamus Golf has teamed up with the 2021 Simmons Bank Open for a trophy fitting for their event hosted in Nashville, TN. The outcome of the collaboration is a special edition Gibson Les Paul. The guitar is composed of over 80 distinct components and has design attributes that were all custom-made.
The Seamus Golf Gibson guitar is fabricated of blackened steel with a bronze tone. Tuning keys were hand-forged by heating metal to approximately 2,200 degrees then configured using hammers, chisels, punches, and the hand of Seamus Golf's second-generation blacksmith. Also, traditional tools and dies were created to hammer out some of the parts. This full-size Les Paul carbon copy weighs forty pounds, is removable, and rests in a steel and bronze stand connected to a mahogany base. This "rad trophy idea" came about since the championship takes place in Nashville, TN, which is also the origin of Gibson's global headquarters.
This year, the Simmons Bank Open winner will receive this remarkable award and have their name stamped on the base.
In other news, NYCFC's Sebastien Ibeagha features the Bronx Blue Primary Kit.