Yelp Introduces New Tool to Amplify Asian-Owned Businesses
Shops can now identify as Asian-owned to boost support.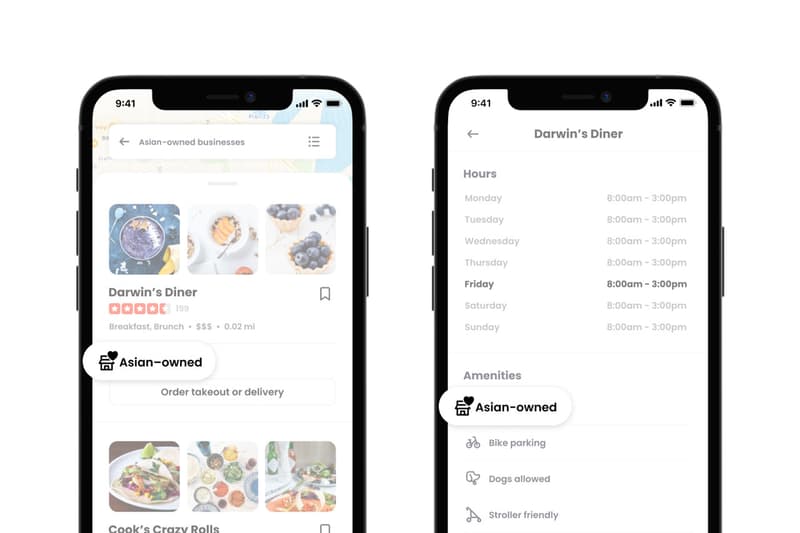 Yelp has created a new tool to help support Asian-owned businesses in response to a rise in hate crimes against Asian-Americans.
In a blog post on Tuesday, the Yelp's chief diversity officer, Miriam Warren, said that the site is introducing a new attribute that allows businesses to identify as Asian-owned if they choose to do so. The goal of the project is to make it easier for consumers to find and support Asian-run businesses.
"The new searchable attribute is opt-in only, as the decision to self-identify should rest solely with the business," Warren wrote.
The tool was developed in partnership with Gold House, a non-profit organization that "forges the inclusive unity, representation and success of Asians and Pacific Islanders." The online review site said that U.S. searches for Asian-owned businesses on Yelp increased by 130 percent in February compared to the same period last year.
Asian-owned businesses can add the feature to their Yelp page through the "Amenities" section. In order to protect businesses that choose to utilize the tool, Yelp says it will be proactively monitoring business pages for hate speech and pledged to remove "any hateful, racist or harmful content that violates our content guidelines."
"We hope Yelp's new business attribute for AAPI business owners helps drive safe foot traffic into each enclave, benefits local communities economically, and provides community-driven oversight and action into the safety of our neighbors and elders for years to come," said Yelp program directors Mikkoh Chen and Megan Ruan.
A recent surge in crimes against Asian-Americans has prompted calls for justice and solidarity. According to a report released by Stop AAPI Hate last month, there were 3,795 incidents reported to the center from March 19, 2020 to February 28, 2021. Over 500 incidents were reported since the beginning of this year alone.
Last month, e-commerce platform Shopify launched a new feature on its mobile shopping assistant, Shop, to provide a directory of Asian-owned businesses.