Walmart Claims YEEZY Is Trying To Steal Its Logo
Filing a notice of opposition with the U.S. Patent and Trademark Office.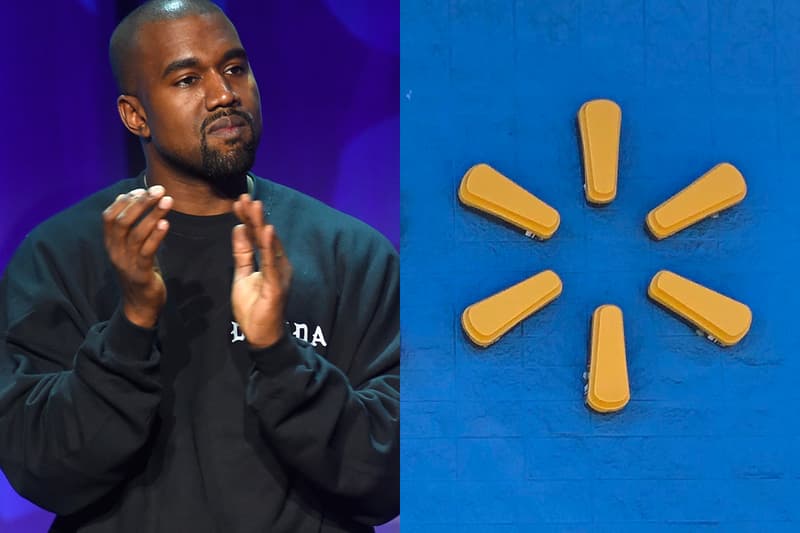 According to reports, Kanye West's YEEZY label is now in a legal dispute with Walmart.
The retail chain recently filed a notice of opposition with the U.S. Patent and Trademark Office that claims that a YEEZY logo is infringing on its signature rays logo. Not intended for footwear and apparel, the YEEZY "eight dotted lines, each comprising three totally shaded circles, with a total of 24 circles, arranged at equal angles as rays from a sun" motif is being trademarked for use in clothing and retail stores, music recordings and streaming, hotels and Kanye's ambitious "non-metal modular homes."
Walmart goes on to note in its April 21 opposition that its image "will be damaged by registration of [Yeezy LLC's] mark" as it is too similar to the rays logo that has been its marker since 2007. Adding, the logo "has become well known and famous as a distinctive indicator of the origin of [its] goods and services and a symbol of [its] goodwill," and claiming that it has been using the logo for the same Class 9 goods referenced in YEEZY's trademark application.
Compare the two logos from YEEZY and Walmart below.
Walmart opposes Yeezy logo #trademark application:https://t.co/adSzAgvtbc pic.twitter.com/ATfNXz5mGg

— Erik Pelton® (@tm4smallbiz) April 22, 2021
In case you missed it, Travis Scott recently wore COMME des GARÇONS PLAY x Converse Chuck 70s, igniting interest in the divisive sneaker.