Tiger Woods Was Speeding Before His Car Crashed in Los Angeles
Police say he was driving 84 to 87 miles per hour in a 45 mph zone.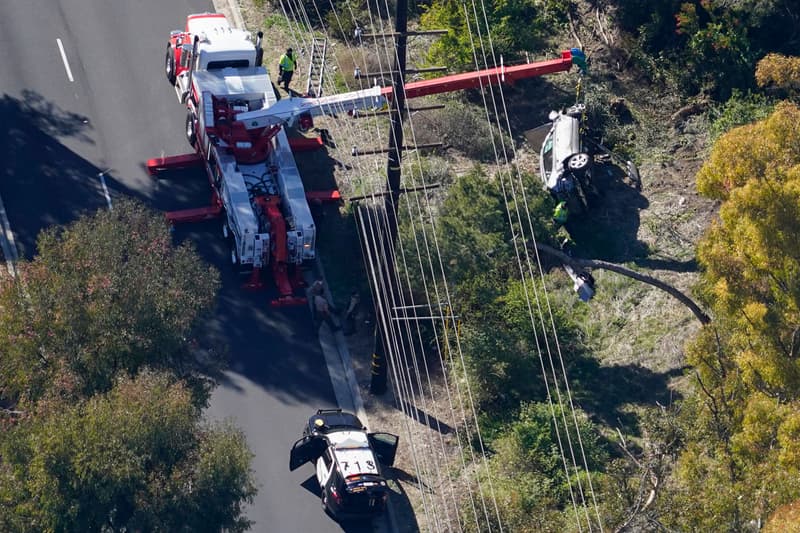 Tiger Woods was driving between 84 and 87 mph before he was seriously injured in a car crash in Los Angeles on February 23, officials said on Wednesday.
Los Angeles County Sheriff Alex Villanueva said at a press conference that the one-car collision was caused by Woods driving at an "unsafe speed for conditions" and his inability to "negotiate the curve of the road", which has a speed limit of 45 mph. Villanueva added that there were no signs that Woods was impaired while driving.
Captain James Powers of the Lomita Sheriff's Station said that Woods was found injured in his car with his seatbelt still on and the airbags deployed. Officers did not issue a speeding citation.
Officials believe Woods accidentally hit the accelerator instead of his break pedal, causing excessive speeding at the time of impact.
Picture of the collision scene: pic.twitter.com/kPxROUS7TP

— LA County Sheriffs (@LASDHQ) April 7, 2021
Woods crashed his car at the border of Rolling Hills Estates and Rancho Palos Verdes at around 7:00 a.m. on February 23. The vehicle was damaged in the accident and the PGA golfer was taken to the hospital with life-threatening leg injuries. He received surgery at Harbor UCLA Medical Center and was later moved to Cedars-Sinai Medical Center. He was released on March 16, continuing his recovery from home.
In a statement on Twitter, Woods expressed gratitude to the first responders and said he was continuing to focus on his recovery.
— Tiger Woods (@TigerWoods) April 7, 2021