Acclaimed Artist Urs Fischer to Launch First Collection of NFTs
Gallery-backed crypto pieces by one of the most influential artists today.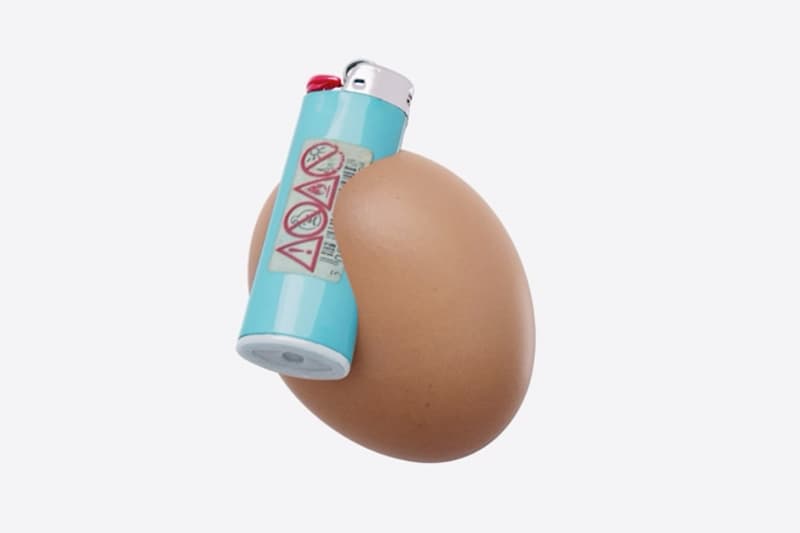 The seminal Swiss artist Urs Fischer will soon launch his first collection of non-fungible tokens as part of a series he calls CHAOS. Each NFT in CHAOS is comprised of two unique objects such as BIC lighters that have been 3D scanned. Acting as digital sculptures, the objects are on a constantly colliding course in motion and orbit. A total of 501 original works will be translated into crypto collectibles. The culmination of the project is CHAOS #501 a single NFT featuring all one-thousand objects represented from the collection of #1-#500.
"The sculptures, operating as an archeology of the present, are intended to manifest in any format that is capable of displaying, playing or showing a 3D sculpture in motion. They will exist in any space be it virtual, real, or a fusion of the two, now and forever, through current and future technology. Successful buyers will come away with Fischer's work as an NFT, which is composed of a reference rendering and the underlying data to construct the work in any future digital space," as per Pace Gallery.
The first NFT within the CHAOS series, CHAOS #1 Human, will be sold in a live auction on Fair Warning, a hyper-curated auction app, on April 11th, 5pm EDT. Fair Warning was founded by Loïc Gouzer, ex-Co-Chairman of Christie's. There will be a series of drops over the following weeks, kicking off on April 12th, on MakersPlace, a premier NFT marketplace for digital art. NFTs from the series will also be available through Pace Gallery. As the NFTs are released, they will populate a dedicated website www.CHAOSOAHCHAOS.com that will launch on April 12th. The works will also populate Fischer's Instagram @CHAOSursfischer.
Altogether, the Urs Fischer NFT release marks the first time a major gallery enters the world of crypto art. Fischer is considered to be one of the most influential figures in the world of contemporary art today. His boundary-pushing practice includes the creation of sculptures, collages and installations made using unconventional materials and unpredictable processes. In his own words, "anything can be used to create art—your mind, your hand, your elbow or toe."