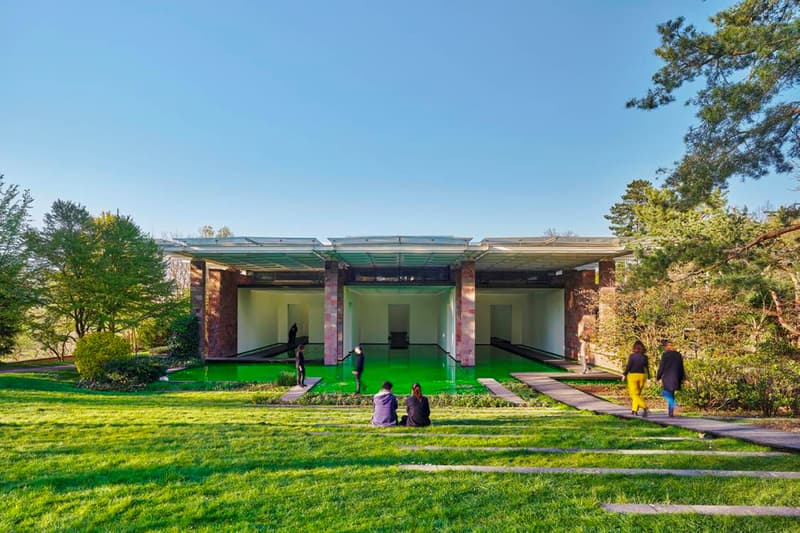 1 of 14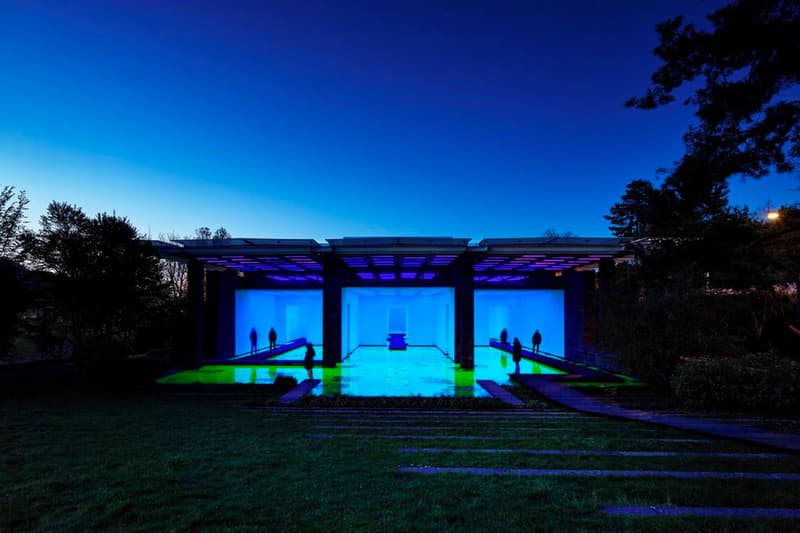 2 of 14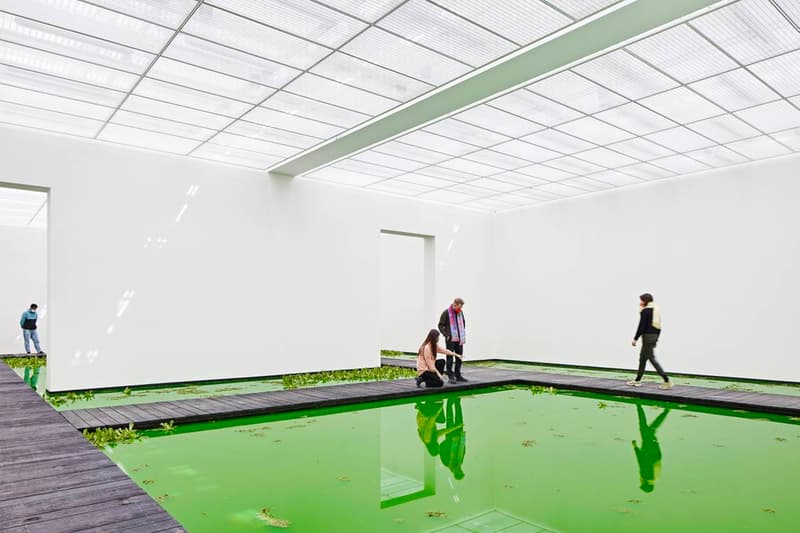 3 of 14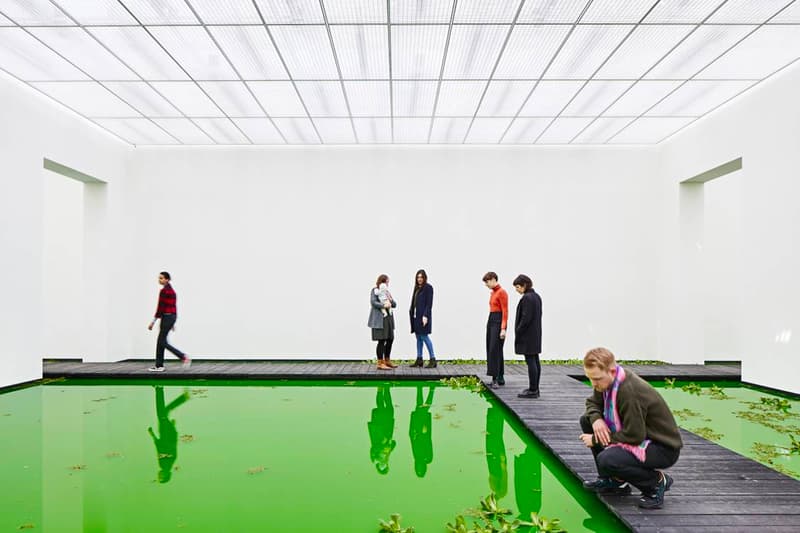 4 of 14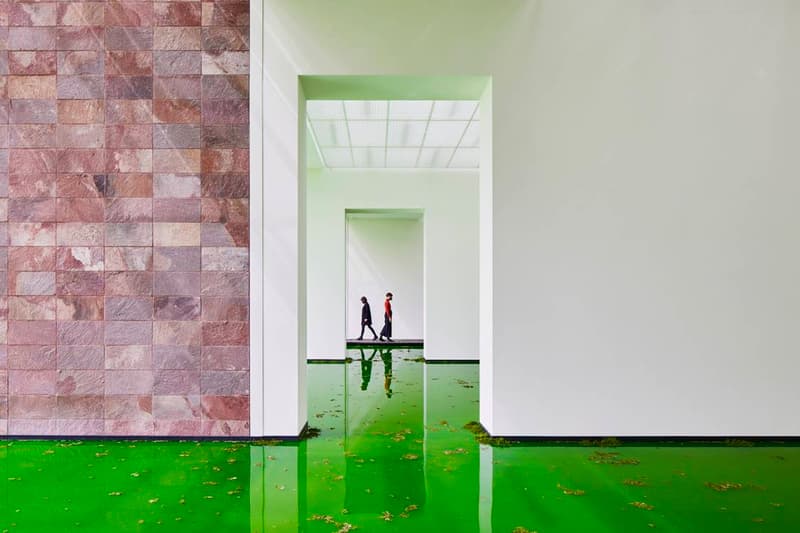 5 of 14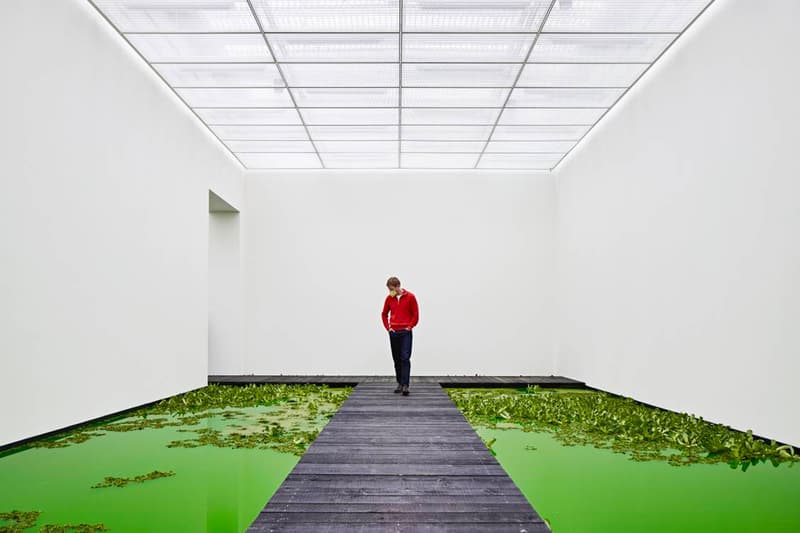 6 of 14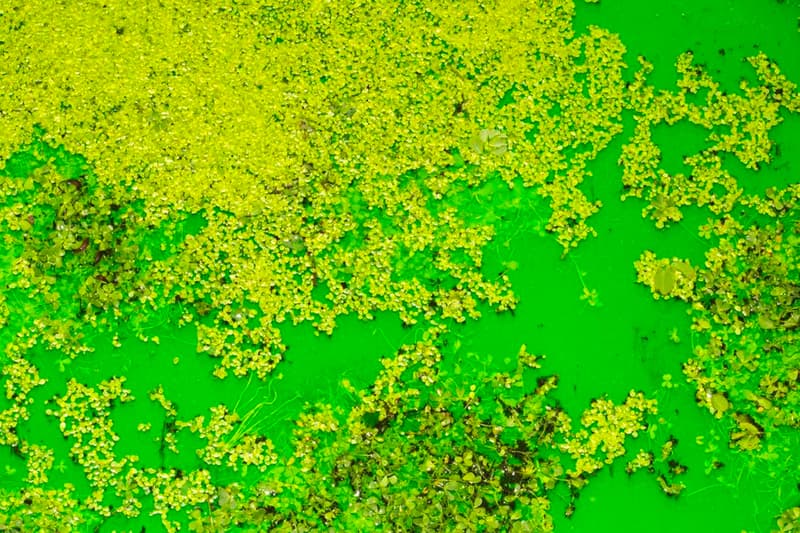 7 of 14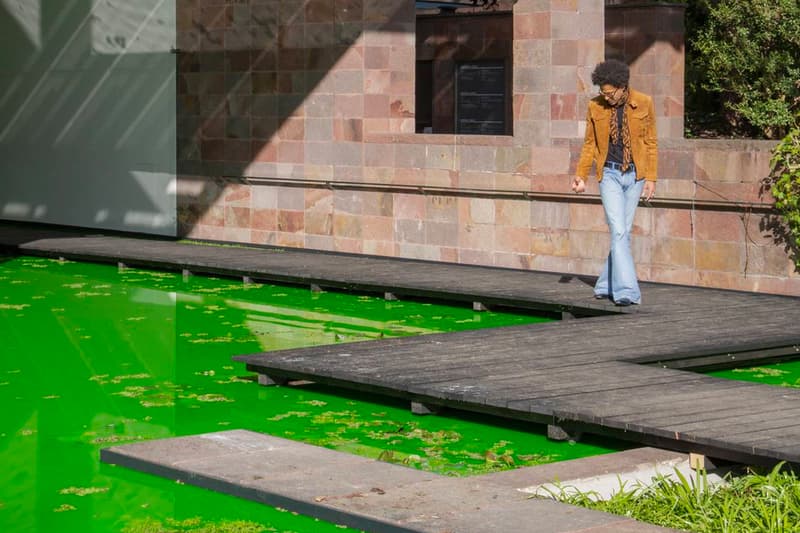 8 of 14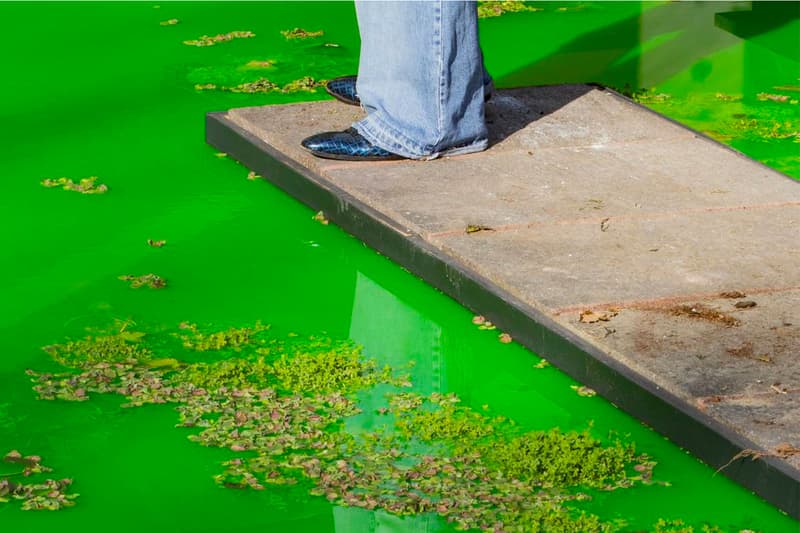 9 of 14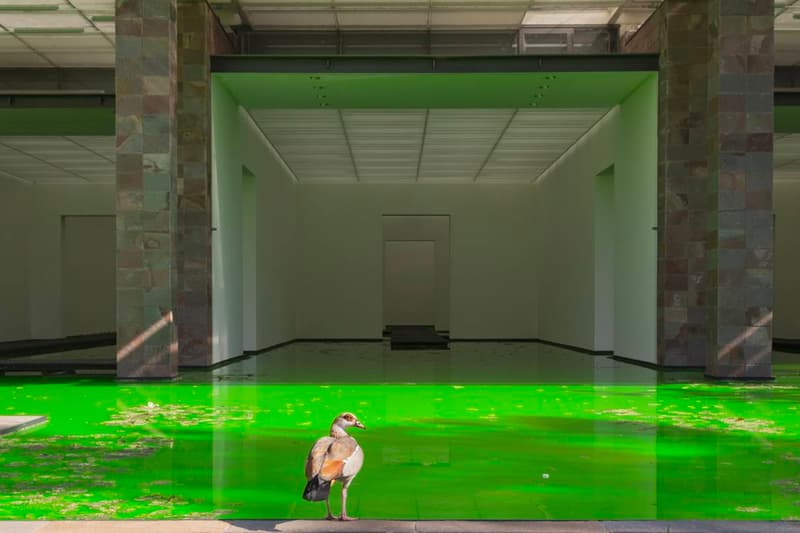 10 of 14
11 of 14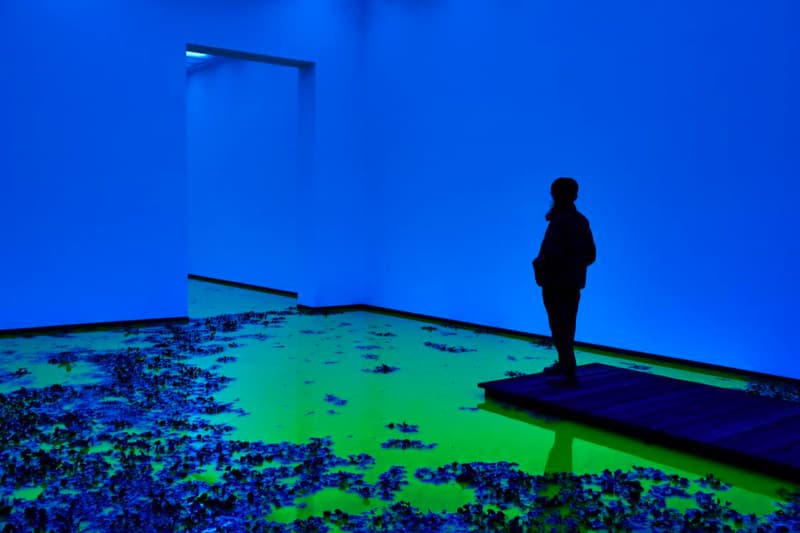 12 of 14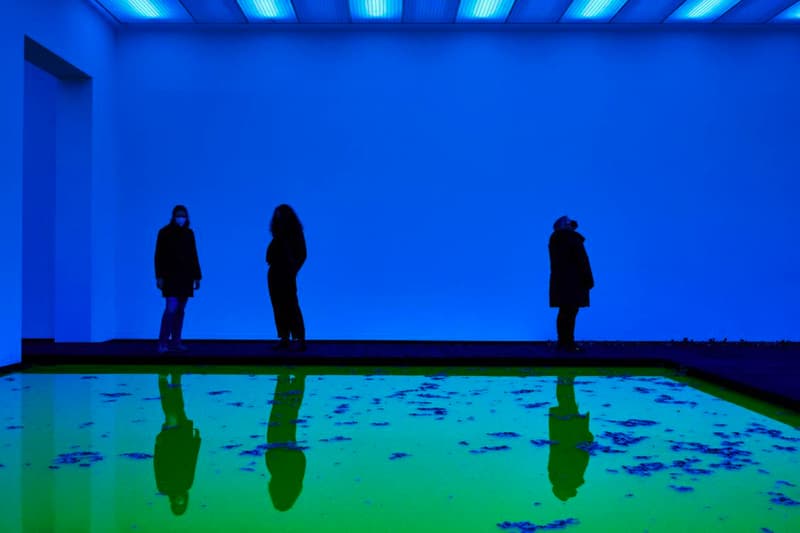 13 of 14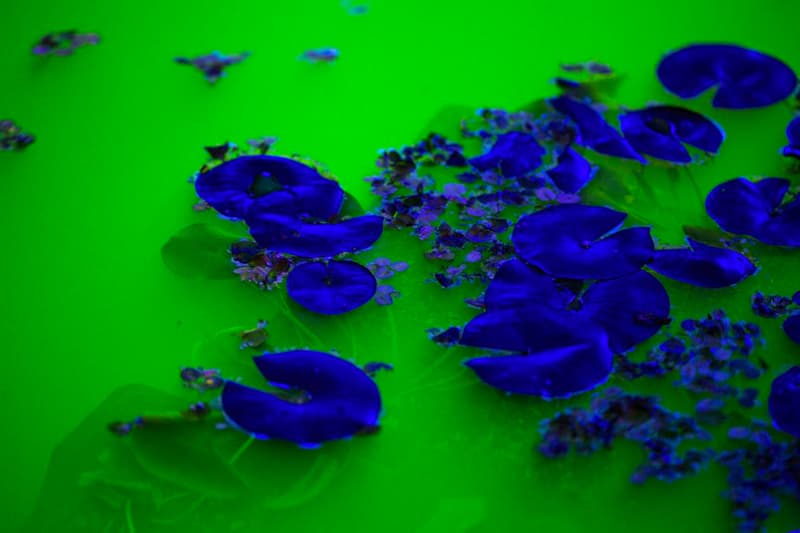 14 of 14
Olafur Eliasson Floods Museum for His Latest "Life" Exhibit
The solo show is on display at the Fondation Beyeler until July 11, 2021.
---
Danish-Icelandic artist Olafur Eliasson has flooded the inside of the Fondation Beyeler in the Swiss city of Basel for his latest site-specific installation, titled "Life".
This solo exhibit, the artist takes viewers on a uniquely immersive experience that differs from previous shows, bridging the natural outdoors with the architectural structures of the museum. The show is a border-crossing investigation of humans' preconceptions of culture and nature, taking visitors on a meandering and elevated walkway above organically green-dyed water. The human-made pond is filled with plants such as water lilies and shell flowers, all selected by the landscape architect, Günther Vogt. In the evening, a blue light illuminates the now-green space.
Eliasson's "Life" exhibit invites goers to explore the future of coexistence, challenging visitors to consider different perspectives within the museum space, both human and non-human alike. There is an emphasis on plants, microorganisms, weather and even animals. In a statement Eliasson wrote about "Life", the artist said, "When we recognize that our lives are inextricably entangled with our surroundings and with structures and systems that extend far beyond our local context, we learn, I believe, that we are all vulnerable and not fully in control. We act and interact in situations defined by uncertainty and unclear outcomes."
With this exhibit, Eliasson truly has given "up control over the artwork, so to speak, handing it over to human and non-human visitors, to plants, microorganisms, the weather, the climate – many of these elements that museums usually work very hard to keep out. Instead, we are trying to welcome everyone and everything in."
"Life" is on display at the Fondation Beyeler in Basel, Switzerland from now until July 11, 2021.
Fondation Beyeler
Baselstrasse 101, 4125
Basel, Switzerland
View this post on Instagram
In other art new, Toronto gallery heist sees the disappearance of almost $300,000 USD worth of art.