NBCU's 'Joe Exotic' Limited Series Has Cast Its Tiger King
Starring opposite Kate McKinnon who plays Carole Baskin.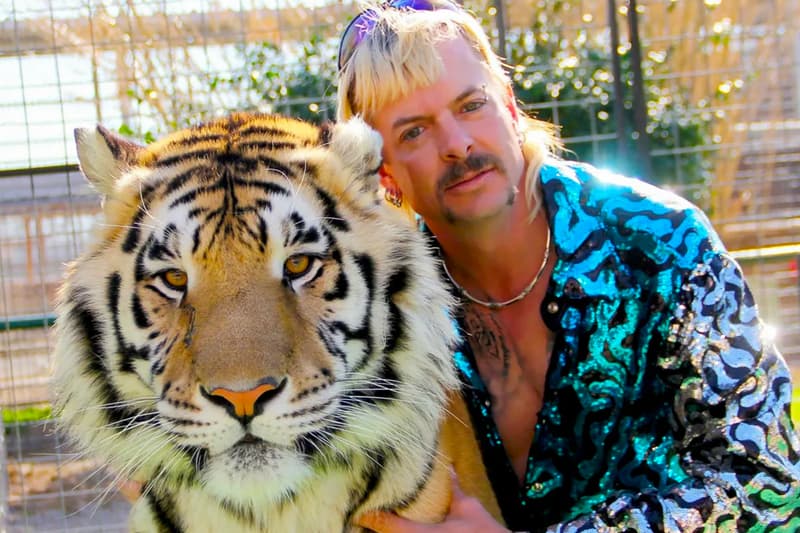 The long-awaited NBCU limited series Joe Exotic has officially announced its Tiger King.
SNL's Kate McKinnon was previously cast as Carole Baskin and now Deadline reports that the series has cast John Cameron Mitchell as its eponymous character. The show is set to be based on Wondery' podcast around the Exotic saga and is expected to air on Peacock, NBC and USA Network.
John Cameron Mitchell is not the first actor set to portray the iconic role of Joe Exotic. Amazon's own series about the eccentric zookeeper recently announced they cast Nicolas Cage for the role. Mitchell previously starred in the beloved cult film Hedwig and the Angry Inch, as well as appeared in shows such as The Good Fight, Shrill, Girls and Vinyl.
Mitchell reveals, "I'm thrilled to take on the role of this modern folk antihero. Joe and I are the same age and like him, I grew up queer in Texas, Oklahoma and Kansas so I feel like I know a little bit about this guy and his desperate attempt to conquer an inhospitable world."
Though the series is anticipated to focus on Baskin, the feud between Baskin and Exotic is a core component of the show. However, it is unclear whether or not the story will continue to explore the death of Baskin's husband Don Lewis. In reality, Exotic has previously alleged that Baskin murdered Lewis, though she denies the claims.
In the days following up to the announcement, Mitchell also took to Instagram to tease fans with a slew of tiger themed posts.
In other entertainment news, Vin Diesel is starring in a Rock 'Em Sock 'Em robots movie.