LaMarcus Aldridge Announces Official Retirement From the NBA
Due to health concerns over an irregular heartbeat.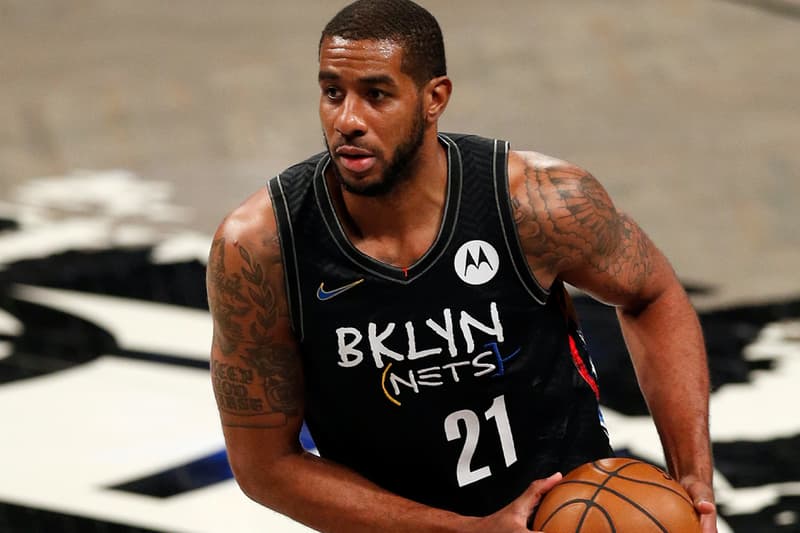 LaMarcus Aldridge has officially announced he will be retiring from the NBA after experiencing a health scare from playing with an irregular heartbeat during his final game with the Brooklyn Nets.
In 2007, his rookie year, the basketball player was initially diagnosed with Wolff-Parkinson-White syndrome, known as an abnormality that can cause rapid heartbeat. In a statement he posted to social media regarding his heart concerns, Aldridge alludes to his final game over the weekend against the Los Angeles Lakers was one of the "scariest things" he has ever experienced. He writes, "For 15 years I've put basketball first, and now, it is time to put my health and my family first."
Aldridge joined the Nets family after reaching a buyout agreement with the San Antonio Spurs. Prior to the Spurs, Aldridge was the No. 2 pick in the 2006 draft, where he began his first nine seasons in the NBA in Portland. Later, he became a five-time All-NBA selection in his five and a half seasons with the Spurs.
Aldridge ends his farewell to the sport and profession with a reminder to all, "You never know when something will come to an end so make sure you enjoy it every day. I can truly say I did just that."
Check out LaMarcus Aldridge's full statement below.
— LaMarcus Aldridge (@aldridge_12) April 15, 2021
Statement from our GM Sean Marks on the retirement of LaMarcus Aldridge: pic.twitter.com/3WKRJgAmpn

— Brooklyn Nets (@BrooklynNets) April 15, 2021
"We're grateful for his contributions, both on and off the court, during his time here in San Antonio."

Coach Pop's statement on LaMarcus Aldridge ⤵️ pic.twitter.com/todITwsweX

— San Antonio Spurs (@spurs) April 15, 2021
In other sports news, Serena Williams inked a first-look TV deal with Amazon to produce a docuseries featuring her professional and personal life.