Medicom Toy's Releases Its Seventh Basquiat BE@RBRICK
Based on an untitled artwork from the early '80s.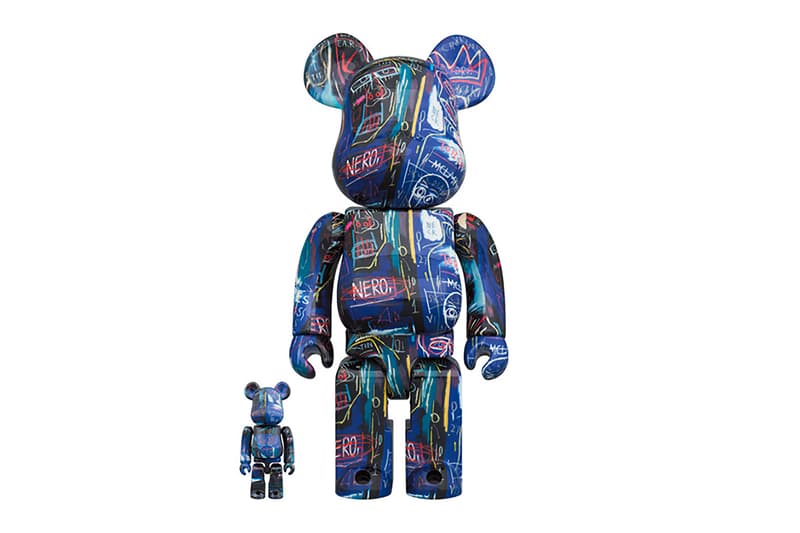 Medicom Toy has just released the seventh iteration of its Jean-Michel Basquiat BE@RBRICK, a follow-up to last month's crown-decorated figure.
Medicom Toy has named this figure "Believe it or not, I can actually draw," which is one of the artist's famous quotes, The artwork displayed on the BE@RBRICK is based on a small strip of an untitled piece the artist painted in the early '80s. Some of the artist's signature motifs like skulls and scribbled writing are repeated throughout the body of the BE@RBRICK over a blue foundation. A "Jean-Michel Basquiat" logo at the back of the model completes the piece.
Medicom Toy's new Jean-Michel Basquiat BE@RBRICK 100% & 400% is currently available on CJ Mart's website for ¥13,200 JPY (approximately $121 USD).
If you like BE@RBRICKS, you might be interested in a bright-yellow Digimon figure.