Kellogg's and GLAAD Hatch "Together With Pride" Cereal
Spread the love with a bowl of cereal.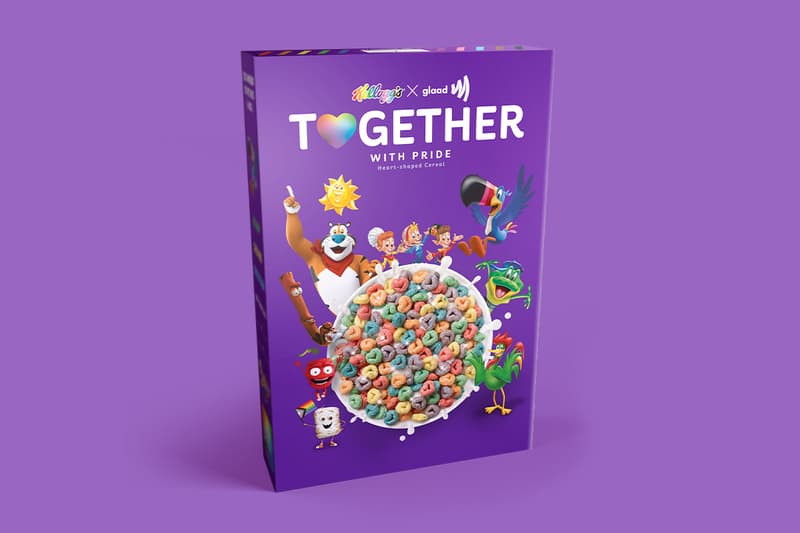 Ahead of Pride month in June, Kellogg's and GLAAD are launching a limited-edition collaboration cereal, Together with Pride nationwide this May.
The cereal celebrates everyone having a seat at the breakfast table together in support of the LGBTQ+ community. Looking a lot like your childhood favorite Froot Loops, the colorful edition features berry-flavored rainbow hearts dusted with edible glitter.
Kellogg's and GLAAD have a long-standing partnership as they thought to revolutionize their fan-favorite All Together Cereal, which was previously only available online.
For every box purchased and receipt uploaded to Kellog's Family Rewards official site, Kellogg's is donating $3* to GLAAD to aid in its efforts to accelerate acceptance for the LGBTQ+ community.
In case you missed it, Red Lobster releases massive "Codzilla" fish burger.