New Report Claims Teslas Can Be 'Easily Tricked' Into Driving on Autopilot Without a Driver
Following a deadly Tesla crash in Texas.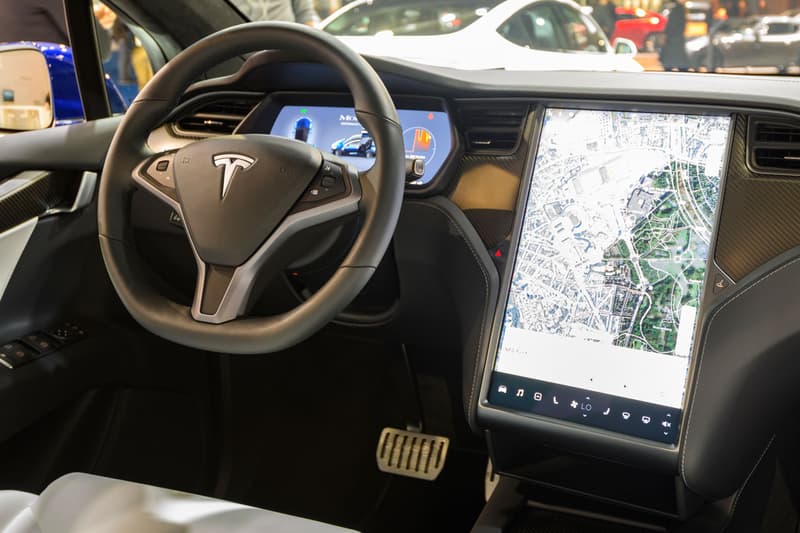 Engineers from the nonprofit organization Consumer Reports test drove a Tesla Model Y this week and were able to "easily" trick the car into driving on Autopilot while no one was seated in the driver's seat.
The Autopilot feature comes standard on new Tesla cars and allows drivers to accelerate, brake, and steer automatically. The company says that the current Autopilot feature still requires "active supervision" from the driver and does not make the vehicle autonomous. The company is working on an upgrade to its Autopilot capability, called Full Self-Driving, that allows for "no action required by the person in the driver's seat." However, true self-driving cars are not yet commercially available.
In a new report on Thursday, Consumer Reports said that over several trips across its half-mile closed test track, concerns were raised about the electric vehicle's Autopilot feature. During the test, the driver was able to get out of his seat with the seatbelt still buckled while the car continued to drive autonomously.
"In our evaluation, the system not only failed to make sure the driver was paying attention, but it also couldn't tell if there was a driver there at all," said Jake Fisher, Consumer Reports' senior director of auto testing, who led the experiment "The car drove up and down the half-mile lane of our track, repeatedly, never noting that no one was in the driver's seat, never noting that there was no one touching the steering wheel, never noting there was no weight on the seat."
The report added that Tesla is falling behind other U.S. automakers with advanced driver assist systems in making sure drivers are engaged while behind the wheel.
"It was a bit frightening when we realized how easy it was to defeat the safeguards, which we proved were clearly insufficient," Fisher said, adding that the experiment would be dangerous in real-world settings.
The reports follows an accident involving a Tesla vehicle that left two dead in Texas earlier this week. Local police said that there was no one was in the driver's seat of the 2019 Model S, prompting scrutiny from federal investigators.
Musk responded to news of the crash on Twitter, saying that the car's data logs suggest that the Autopilot feature was not enabled.