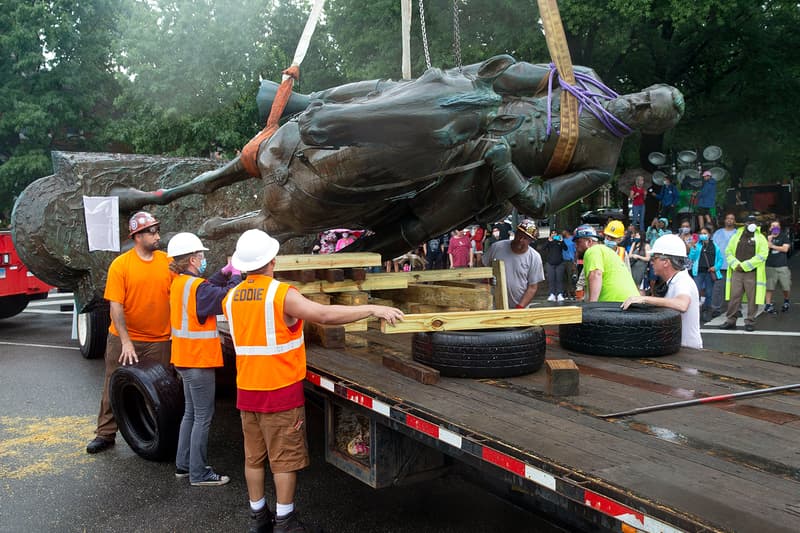 It's Now a Serious Felony to Damage Confederate Monuments in Florida
According to a controversial new law recently passed by the Florida senate.
---
This past Tuesday, Minneapolis Police officer Derek Chauvin was found definitively responsible for the murder of George Floyd. Chauvin was charged with second-degree murder, third-degree murder and second-degree manslaughter, facing roughly 75 years in prison. Since Floyd's murder last May, there have been heated conversations surrounding the longstanding monuments of Confederate and racist monuments across the country. Recently, the Florida senate passed a new Public Disorder law that would make "willfully and maliciously" toppling down a memorial a second-degree felony.
This new bill means that there will be strict and harsh punishments for individuals who vandalize or damage the state's Confederate monuments, with the potential of facing up to 15 years in prison if found guilty. In contrast, however, the new bill makes it theoretically easier for anyone to injure protestors in a manner of skirting civil liability as per the New York Times.
"This legislation strikes the appropriate balance of safeguarding every Floridian's constitutional right to peacefully assemble, while ensuring that those who hide behind peaceful protest to cause violence in our communities will be punished," the Florida governor's office said in a statement. "Further, this legislation ensures that no community in the state engages in defunding of their police."
The American Civil Liberties Union of Florida expressed in a tweet that the new bill is targeting Black individuals. "HB 1 is racist, unconstitutional, and anti-democratic, plain and simple. The bill was purposely designed to embolden the disparate police treatment we have seen over and over again directed towards Black and brown people who are exercising their constitutional right to protest," the organizations stated.
A total of 54 Confederate monuments are still erected in Florida according to a count last year, as pert Artnet.