$55 Million USD Picasso Painting Spotlights Christie's Reformatted Evening Sales
A portrait of Picasso's first daughter's mother, Marie-Thérèse Walter.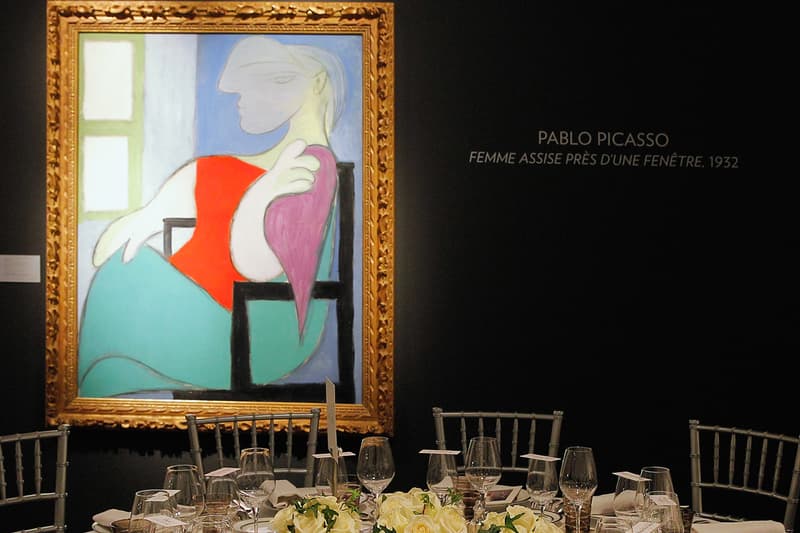 Following Christie's announcement last month, as they debut two reformatted evening auctions during its 20th/21st century art week this May, a Pablo Picasso portrait titled Femme assise près d'une fenêtre (Marie-Thérèse) from 1932, will be up for auction.
Picasso met Marie-Thérèse Walter when she was only 17-years-old, while still living with his ex-wife Olga Khoklova. She became the Spanish artist's muse as well as the mother of his first daughter, Maya. Walter also inspired one of his most celebrated pieces Vollard Suite completed from 1930-1937. Their relationship ended once Picasso met Dora Maar in 1936.
The current painting presents Walter sitting upright on a chair as she gazes directly towards the viewer; she appears to be winged. The portrait was done in his Boisgeloup studio in France and is expected to sell for an estimated $55 million USD.
"Our reaction to having seen it was very visceral," Vanessa Fusco, Christie's co-head of the 20th century evening sale, told ARTnews. The most striking aspect of the piece, Fusco added, is "the incredible presence of this woman and the agency which he's given her, which you don't always see in his depictions of her."
The current holder of the painting acquired the piece in 2013 at Sotheby's for $45 million with a premium. Before that, it sold in 1997 for $6.8 million after modern art dealers Stephen Hahn and Jan Krugier obtained it from the artist's granddaughter Marina Picasso.
The large-scale portrait is scheduled to showcase in Hong Kong from April 12–14 before heading to the house's New York headquarters for the auction on May 11.
Elsewhere in art, art historian creates NFT of Leonardo da Vinci's Salvator Mundi.