Chanel Loses Trademark Dispute Against Huawei Over 'Similar' Logos
Chanel accused Huawei's logo of being too similar to its iconic double C's.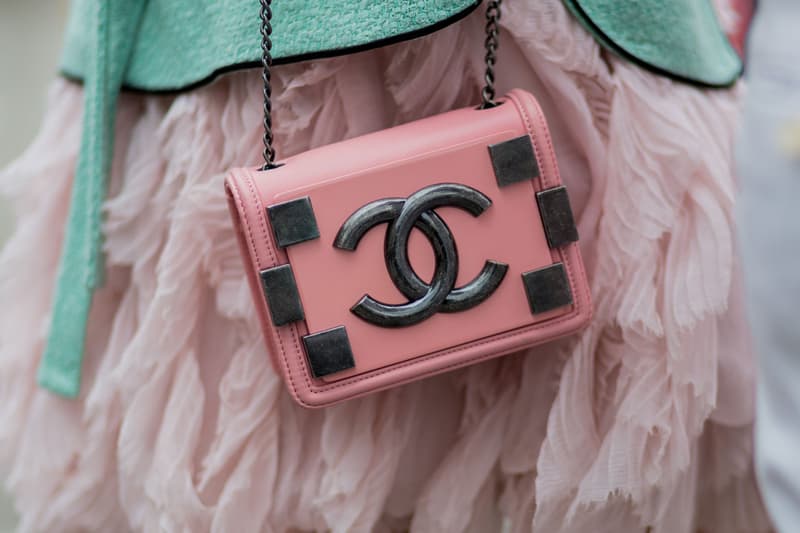 Chanel lost a trademark dispute against Huawei over accusations that one of the Chinese telecom giant's logos was too similar to the luxury fashion house's iconic double C's.
The General Court of the European Union in Luxembourg dismissed Chanel's action on Wednesday, arguing that the logos used for the two brands have enough distinct differences.
"The General Court dismisses the action brought by Chanel against the registration of a Huawei mark on the ground that the figurative marks at issue are not similar," the court said in a press release.
Chanel has lost the latest round in its long-running trademark fight against Huawei, as the EU General Court sides with the Chinese tech titan. https://t.co/Fzs0LvMOs2 pic.twitter.com/Q979tBkCRI

— The Fashion Law (@TheFashionLaw) April 21, 2021
Tensions between the companies began in September 2017 after Huawei Technologies filed an "application for registration of a mark" with the EU Intellectual Property Office (EUIPO) for its computer hardware. In December 2017, Chanel filed a "notice of opposition" to the registration of the mark, arguing that it "bore similarities to its own earlier French marks registered for perfumes, cosmetics, costume jewelry, leather goods and clothes."
In November 2019, the EUIPO rejected Chanel's application, arguing that the logos were not similar and would likely not be confused. Wednesday's decision by the General Court of the European Union dismisses Chanel's attempt to reverse the EUIPO's decision.
"The marks at issue share some similarities but their visual differences are significant," the court ruled. "In particular, Chanel's marks have more rounded curves, thicker lines and a horizontal orientation, whereas the orientation of the Huawei mark is vertical."
"Consequently, the General Court concludes that the marks are different," it added.
Despite the court loss, Chanel need not worry about its bottom line. A 2020 report indicated that the label was among the world's top brands that generate over half of all luxury sales.