Carmelo Anthony Announces His Memoir 'Where Tomorrows Aren't Promised'
"This book isn't about basketball…"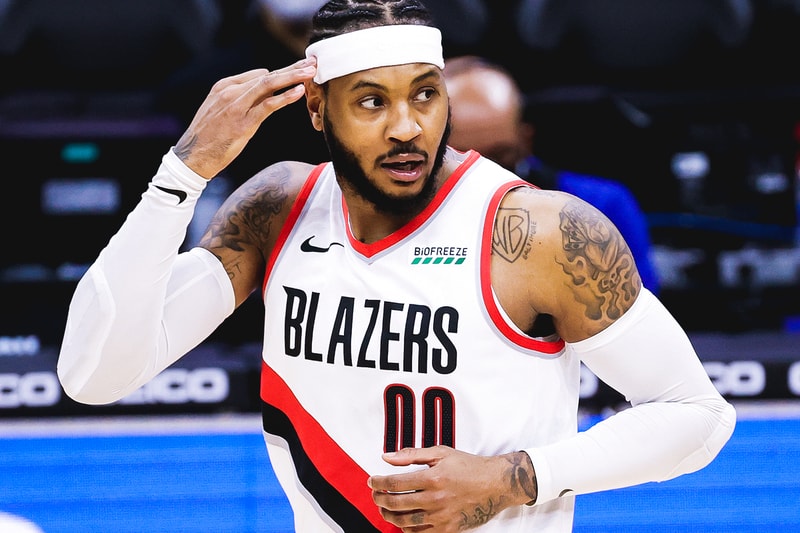 Portland Trail Blazers' Carmelo Anthony chronicles his life through a memoir entitled, Where Tomorrows Aren't Promised.
One of the NBA's all-time greatest scorers, multi-time All-Star, and future Hall of Famer is now adding a publication to his list of achievements.
Anthony's memoir documents his childhood in New York City and Baltimore, his accomplishments such as two Olympic gold medals, and is celebrated as one of professional basketball's top scorers in FIBA and the NBA.
"I'm a Black kid from the bottom," the 37-year-old power forward wrote in an excerpt in the book. "I had to fight through some of the roughest housing projects in America. How did I, a kid who'd had so many hopes, dreams, and expectations beat out of him, make it here at all?"
This book isn't about basketball…

It's about life, and growing up in the places WHERE TOMORROWS AREN'T PROMISED. Today, I'm proud to announce my memoir, coming to you on September 14th. pic.twitter.com/PP4P4vugQa

— Carmelo Anthony (@carmeloanthony) April 28, 2021
Look out for the release of Where Tomorrows Aren't Promised on September 14.
Elsewhere in sports, Floyd Mayweather and Logan Paul exhibition fight set for June.