Bodega Talks Vans Channel 66 Show and Sneaker Collaboration
A conversation about the retailer's Vans Channel 66 Shop Radio episode and shoe collabs with Matt Zaremba.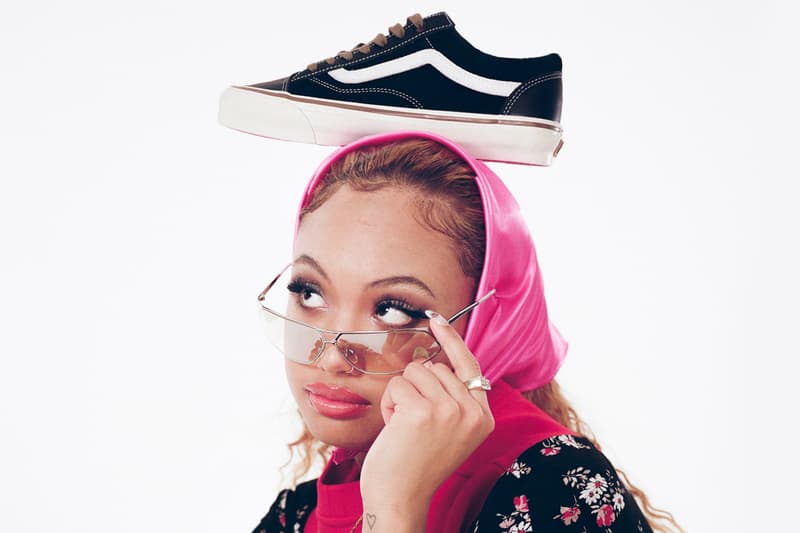 1 of 3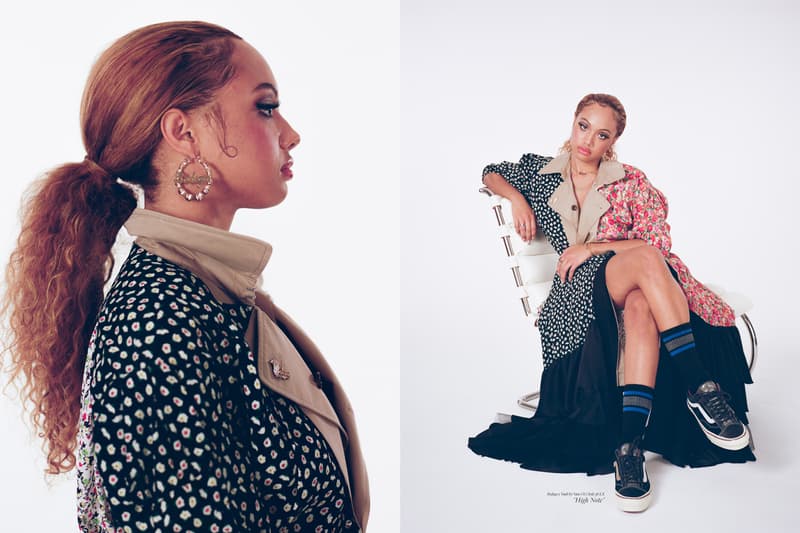 2 of 3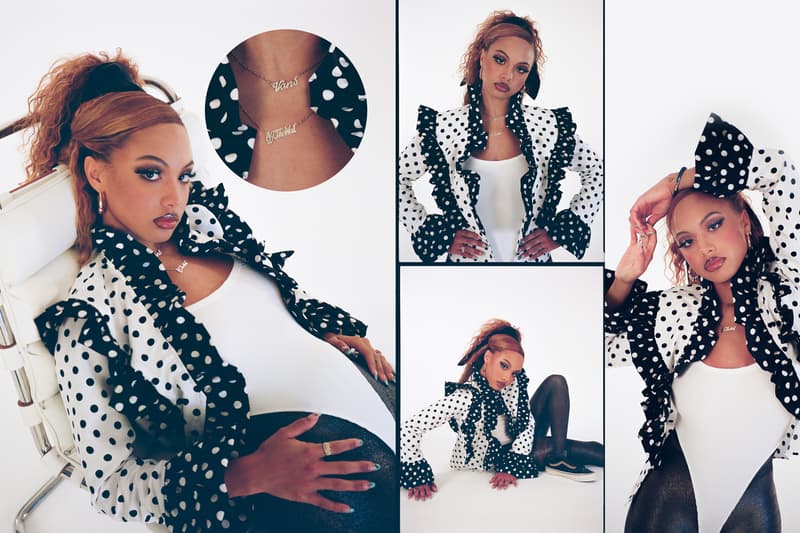 3 of 3
Bodega, the Boston-based retailer founded in 2006 by artists Jay Gordon, Dan N., and Oliver Mak, first made waves for its tongue-and-cheek "hidden in plain sight" retail concept that blended fashion, art, design and counterculture into one space that was literally hidden in the back of a functioning bodega store. Securing a deal to carry limited edition releases from Nike, attaining Nike's Tier Zero status after a mere two years and then collaborating with Converse on a sneaker release, including redesigns of the Reebok Pump Omni Lite, the Puma Sky Hi, and the adidas ZX running shoe, Bodega has had a meteoric rise over the last ten years that has propelled the brand to be recognized as one of the top sneaker boutiques in the world and respected as having put Boston on the streetwear map. Now to celebrate its 15-year anniversary, Bodega has teamed up with Vans for a luxe collaborative take on the iconic black and white Old Skool silhouette as well as the Bodega gang taking over Vans Channel 66 programming tonight at 8 p.m. PST tonight for Shop Radio and DJ set by J Rocc.
Inspired by Bodega's DIY nature, the label took the Vault by Vans OG Style 36 LX design, now named the Old Skool shoe, and pulled a series of luxury fabrics, adding opulent details to the sneaker that give the sneaker a life and personality of its own. Evoking a sense of status, Bodega opted to bridge black tumbled leather and a buttery suede material with a classic white Jazz stripe that plays off a super hairy brown suede counterpart on the inner foot. Additionally, the contrasting white stitching, leather laces, the checkerboard leather tongue and a single tortoise shell eyelet on each eye-stay further reference custom designer details. Featuring the Bodega logo as a watermark, embossed and repeated across the marshmallow midsole, the collaborative shoe stays true to Vans DNA while focusing on the subtle details that make it incredibly Bodega-esque.
1 of 3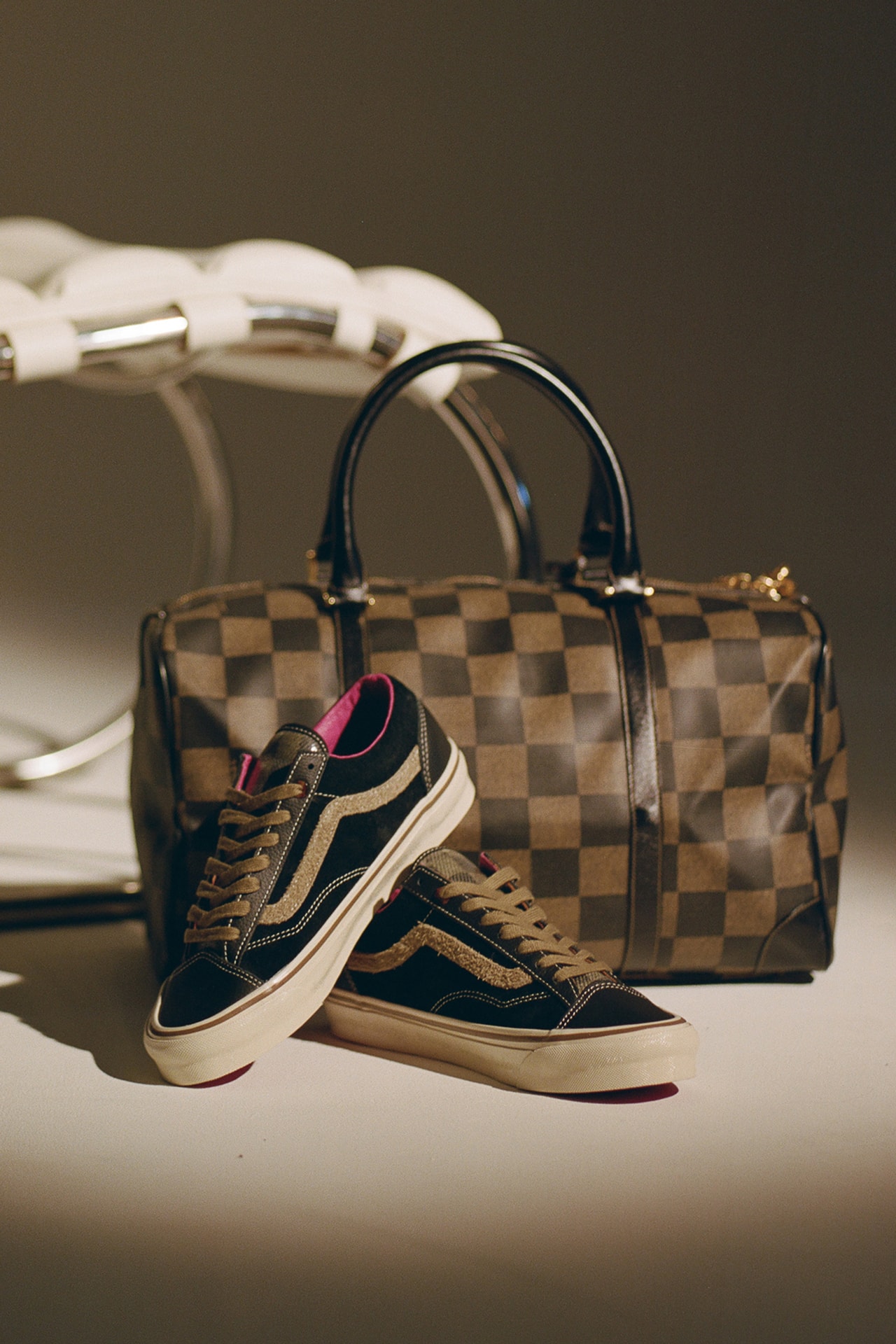 2 of 3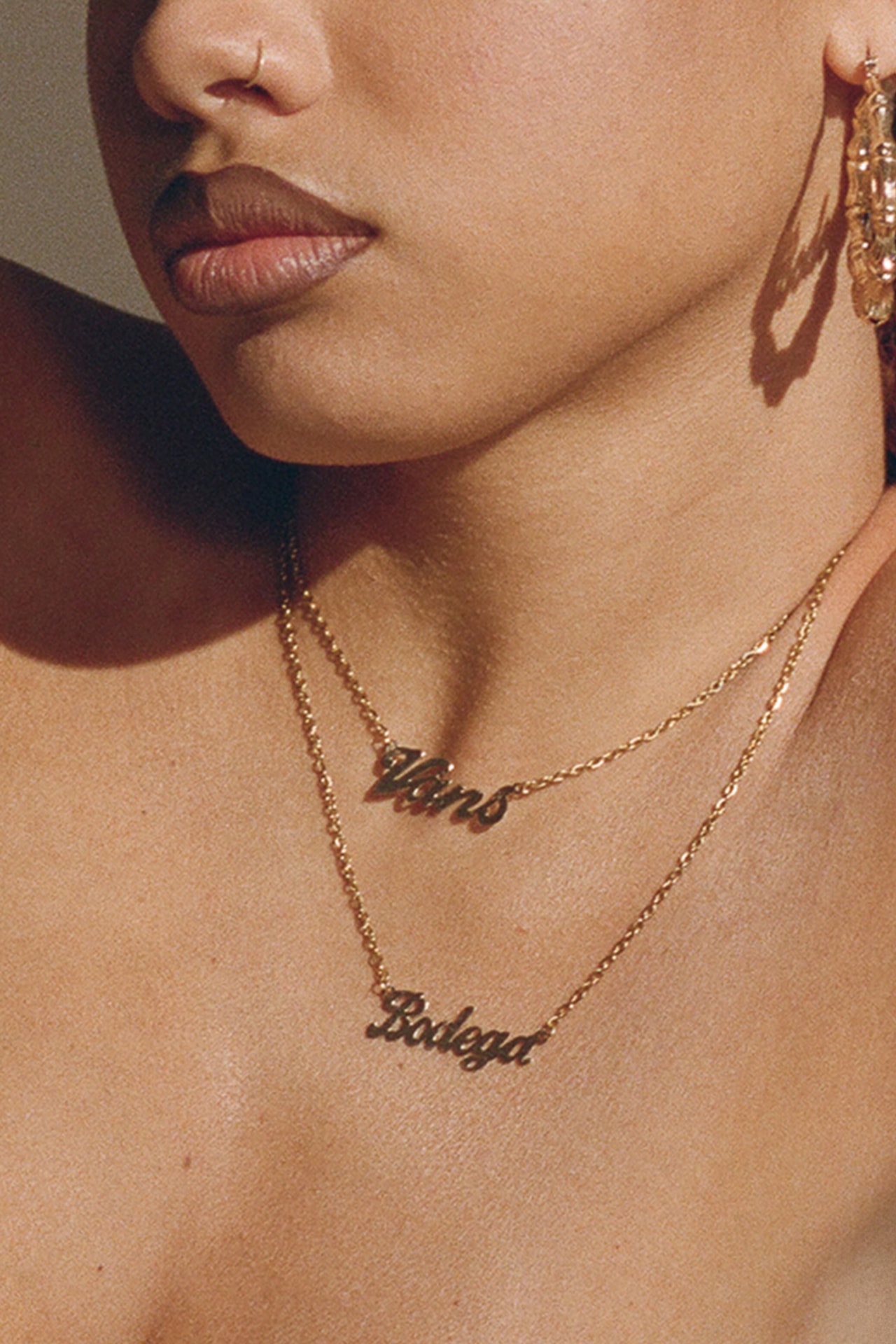 3 of 3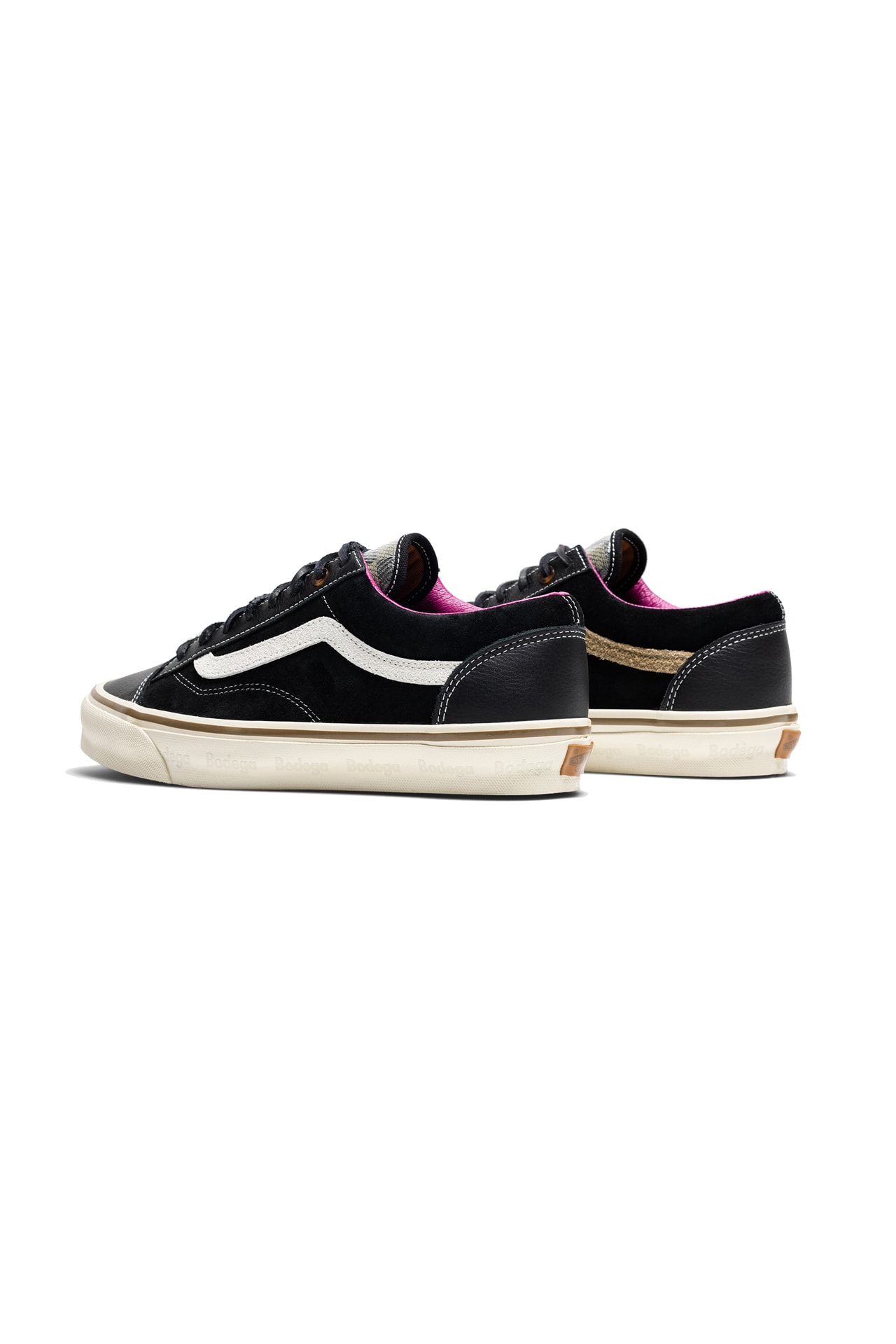 HYPEBEAST caught up with Bodega's Director of Marketing, Matt Zaremba, to discuss the latest Bodega x Vault by Vans shoe collaboration, the Channel 66 livestream, Boedga's Shop Radio episode and the brand's impressive feat of bringing Boston front-and-center to the national stage of streetwear culture.
What about Vans Channel 66 show enticed you to join onboard with this? How did you initially get involved?
The concept of Vans Channel 66 was presented to us by the Vans team before Channel 66 went live and our first conversation about a possible Bodega set to celebrate our "High Note" collaboration was actually on launch day. From the jump, the programming was great and sort of felt like a streaming version of some of the stuff we do at our own events and activations, similar to our music programming for Bodega Pirate Radio as well. Part of what makes collaborating with Vans so enjoyable is the synergy and overlap we have with each other in terms of lifestyle and cultivating a creative community.
Collaborating within the Vault by Vans category, what was your approach to the canvas and how you wanted to present Bodega through Vans iconic silhouettes?
Our designer Drew White wanted to preserve the classic appeal of the OG but give it an elevated spin, focusing on the subtle details that would make it stand out in the lineage of such an iconic silhouette.
Bodega is celebrating 15 years of breaking ground out of Boston, what does this mean for the brand?
Time flies when you're having fun. We're super grateful for our local communities as well as the global scene that supports us, so we can continue to curate and create the quality goods we are known for. We're just continually focused on upping the ante through our storytelling, creative work, product design, collaborations, activations and representing the diverse backgrounds and interests that make up the team and extended Bodega family. This year is definitely a celebration of the past, present and future of Bodega, and we're just excited to be able to do what we love and show love back to not only to those who have been supporting us since day one, but also those who may have just walked through the doors or checked out one of our most recent editorials.
How does the DIY nature of the brand come through in the shoe? 
I think our DIY ethos comes through in our creative approach and the way we apply what we call our "Bodegavision" to special projects like this. That can mean the conceptual compass for bringing a product to life, the assets we develop to help tell the story or even the brand voice. As a highly collaborative team, we're always just working together to take all of these ideas we're riffing on with each other and synthesize them into something more cohesive we can be proud of. I think that natural process of working towards a common vision brings a lot of authenticity to our collabs especially.
What does Bodega's success over these last 15 years mean for sneaker boutiques that maybe aren't coming from NYC, or Chicago or LA? But more so these regional spaces with their own culture and style around them.
There's something to be said about creating a memorable experience for someone or sparking that sense of discovery. That's the cornerstone of Bodega. Of course the local market can have a major effect on your business but great ideas and experiences can transcend a physical address. Every community is rich in its own history, icons, traditions and style. What's cool about this industry moving more into eComm over these past 15 years is being able to represent for your local scenes on a global level now and that exchange of all of the things that make those particular scenes and communities so special.
You guys opened up your second brick and mortar store in 2018 in LA, but we've seen over the last year things have turned towards digital more now than ever before, so how will Bodega as a brand deal with these shifting landscapes and is there more importance attached to the physical experience than ever before or can it be replicated in the right way digitally too?
Our brick-and-mortar locations and physical activations will always be a massive part of not only our business, but more importantly, how we create memorable experiences for people that goes beyond just commerce. Over the past 4 years or so, eComm has been a huge focus of ours and it's paid off. It's not so much a matter of replacing or trying to replicate the physical experience, but to serve as a solid platform for our global audience to access our product offerings and to bring that sense of discovery through our editorial storytelling. The challenge is retaining that Bodega-ism in a digital landscape, and that's why we put a lot of effort into the way we present products through our creative lens. It's important to try and re-imagine what these products have the potential to be as part of a personal style or a lifestyle in general. At the end of the day, we're just trying to inject some of that intangible energy into tangible items.