HBX Selects You Don't Want to Miss This Week
Featuring HYPEBEANS, RHUDE, NEEDLES, FOSTEX GARMENTS and more.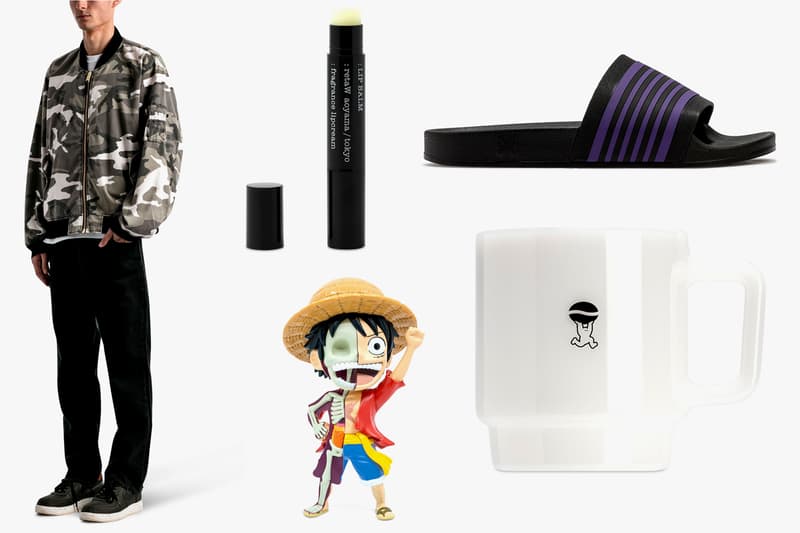 Ahead of the weekend, we have another installment of our HBX Select series that highlights the top offerings that help make up HBX's newest arrivals. Combing through the latest releases, we have picked out some of the best wares and accessories of the week.
Leading this week's list is FOSTEX GARMENTS' unpadded Vintage Wash Camo Bomber Jacket, Duality Cloth Working Blazer from MEANSWHILE, wide sitting MAHARISHI U.S. Viet Sunpants and breezy RHUDE Yachting Shorts. Moving beyond just apparel are the Track Line Shower Sandals from NEEDLES and retaW x fragment design Lip Balm. Rounding up the selection is the Mighty Jaxx's XXRAY Plus: Luffy vinyl figure and official Coffee Mug from HYPEBEANS.
FOSTEX GARMENTS Vintage Wash Camo Bomber Jacket
Buy Now: $260 USD at HBX
MEANSWHILE Duality Cloth Working Blazer
Buy Now: $560 USD at HBX
MAHARISHI U.S. Viet Sunpants
Buy Now: $275 USD at HBX
RHUDE Yachting Shorts
Buy Now: $470 USD at HBX
NEEDLES Track Line Shower Sandals
Buy Now: $117 USD at HBX
retaW x fragment design Lip Balm
Buy Now: $15 USD at HBX
HYPEBEANS Coffee Mug
Buy Now: $32 USD at HBX
Mighty Jaxx XXRAY Plus: Luffy
Buy Now: $199 USD at HBX