Thom Browne FW21 Imagines Arctic-Ready Tailoring
Puffy dresses and quilted suits ready for winter's worst.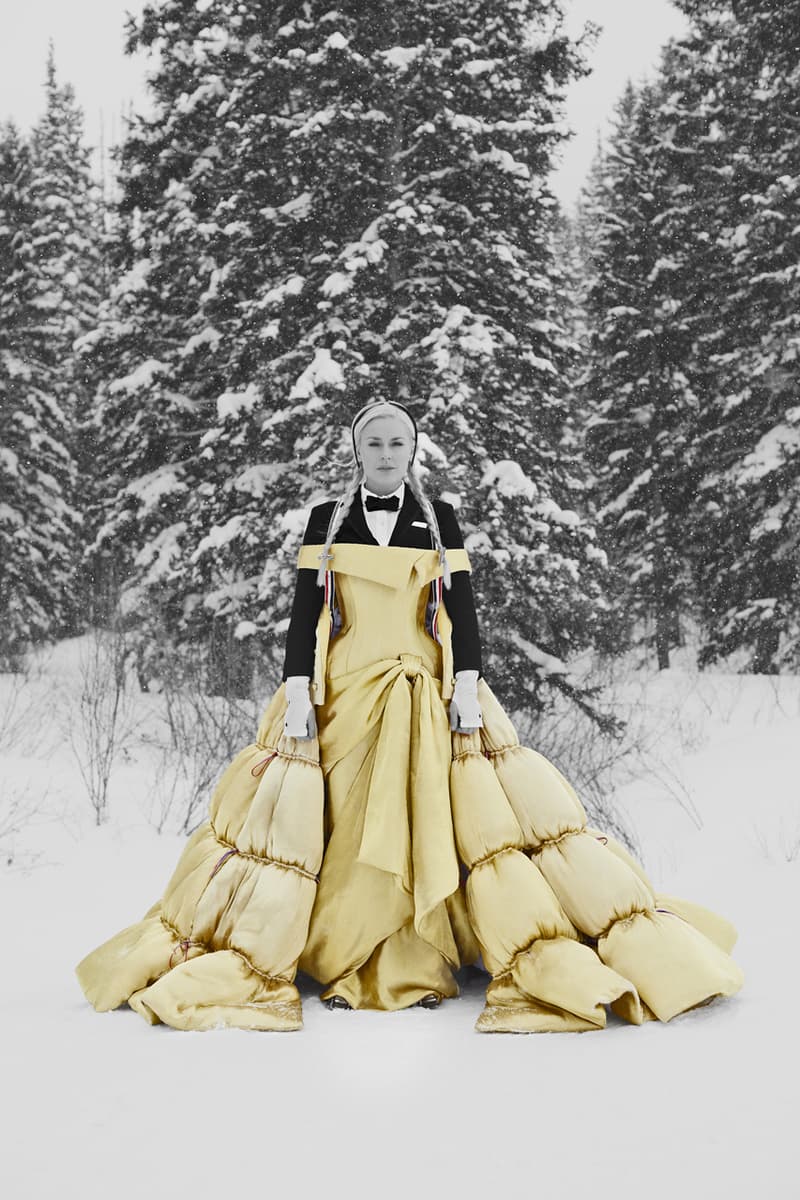 1 of 26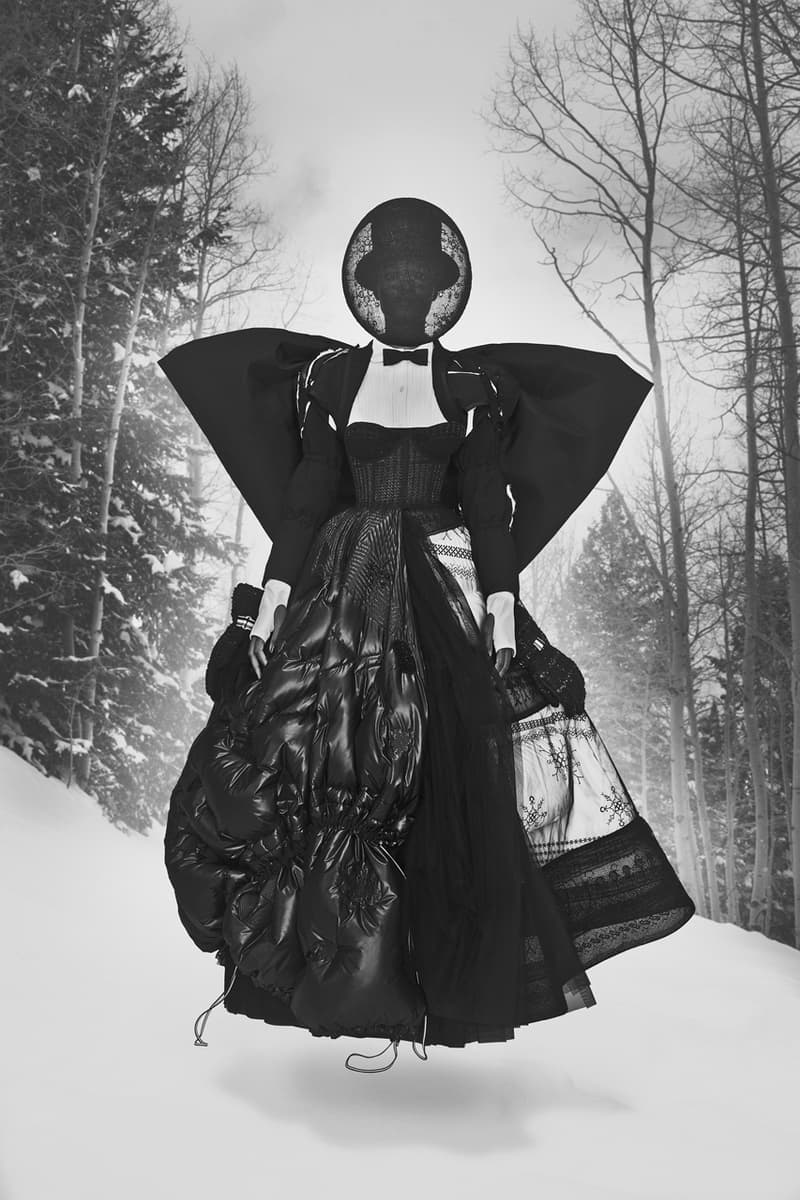 2 of 26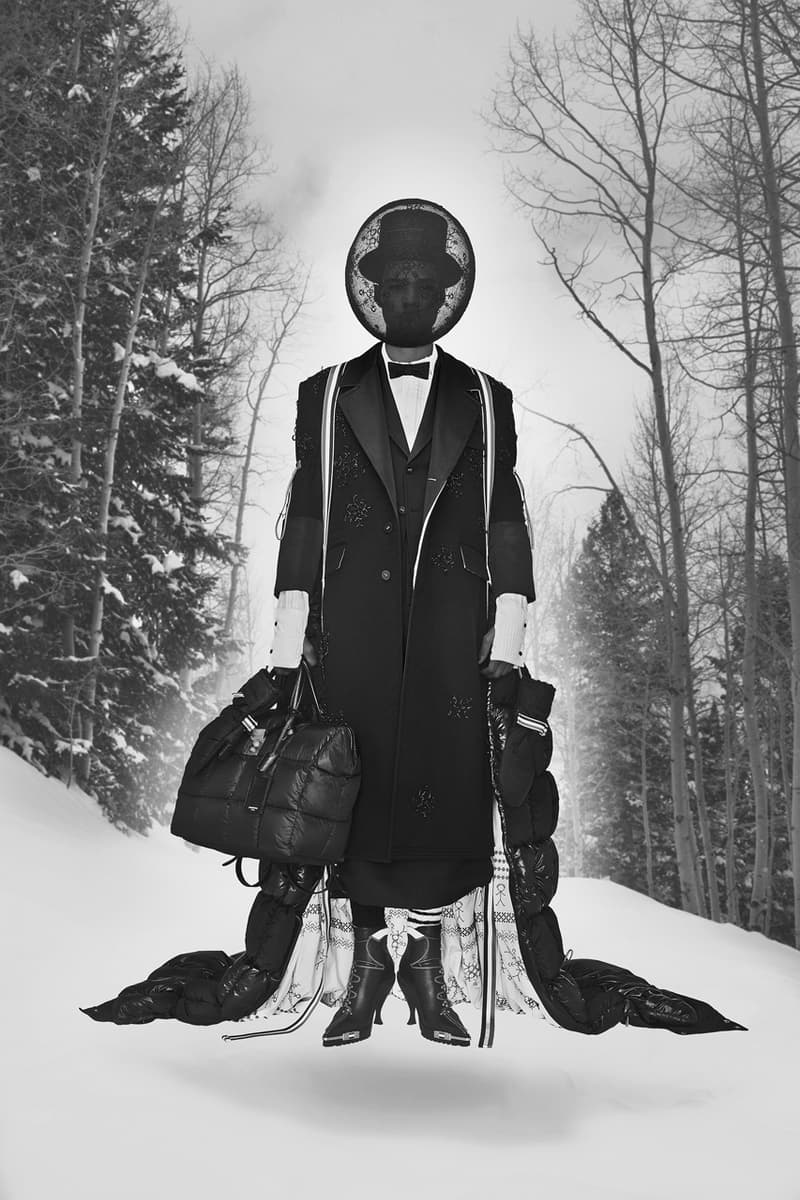 3 of 26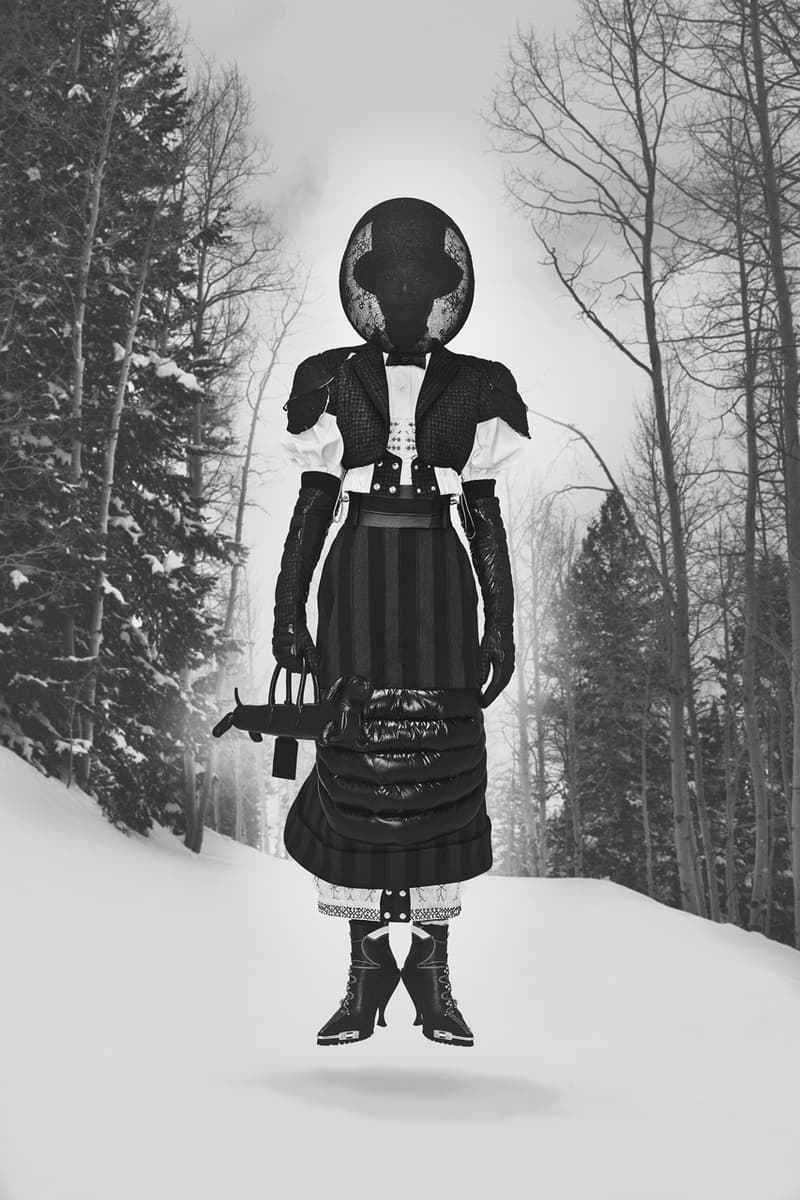 4 of 26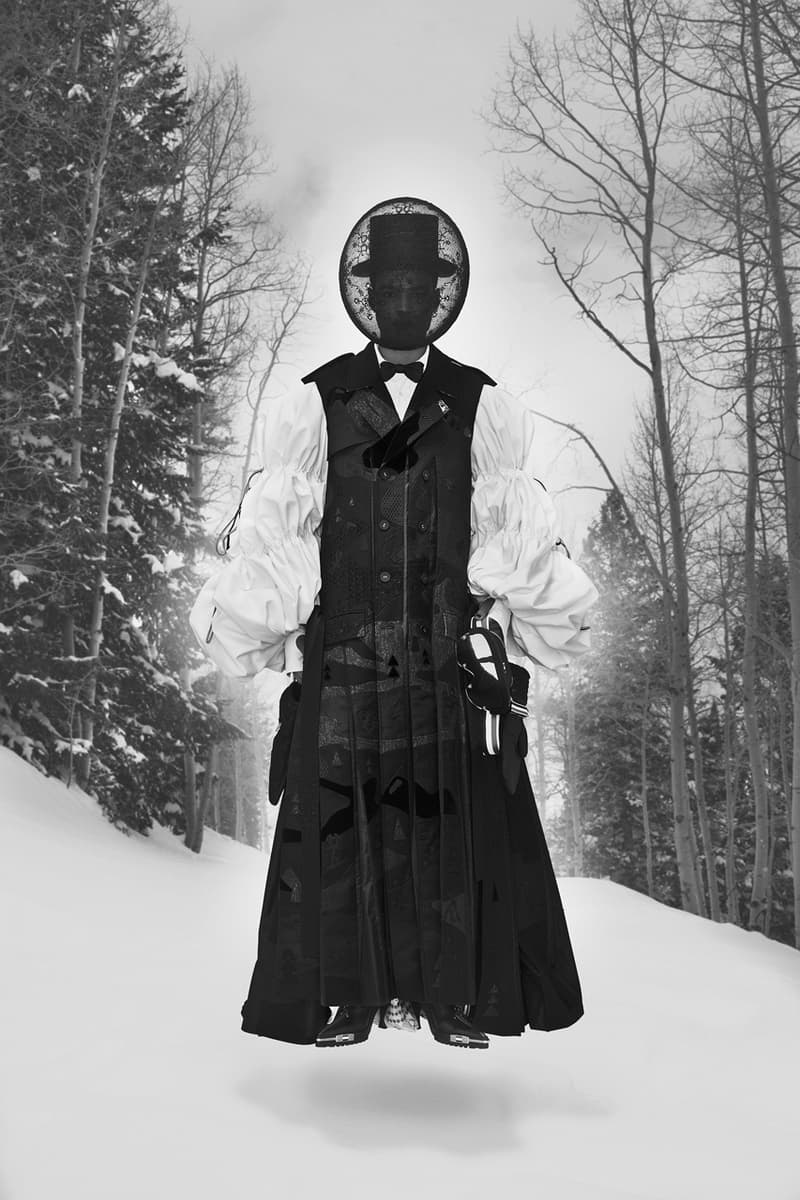 5 of 26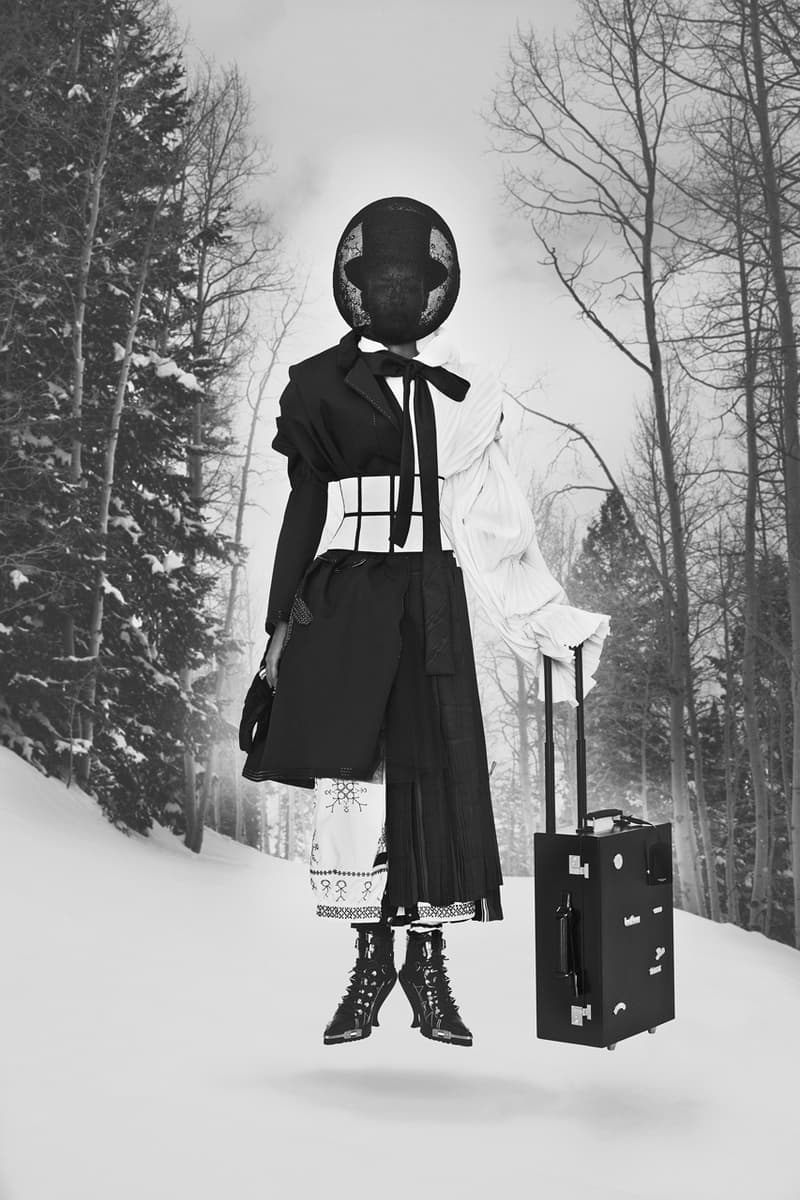 6 of 26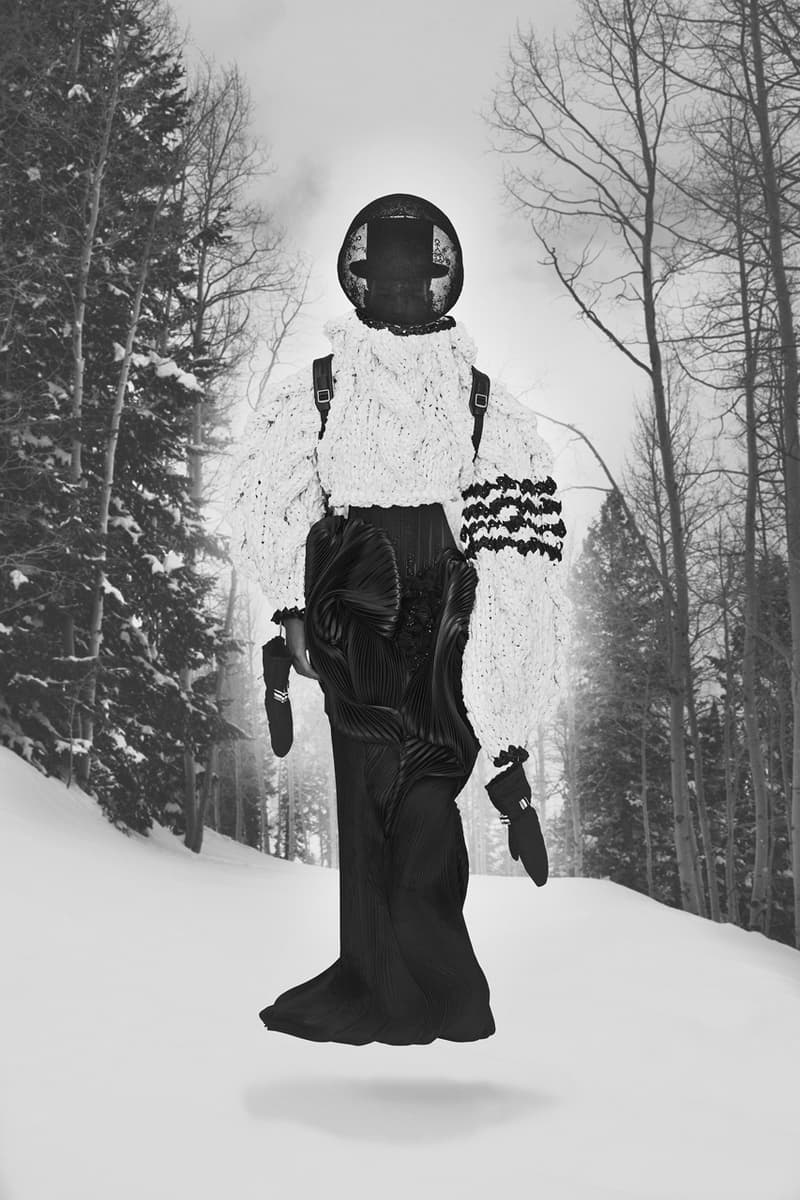 7 of 26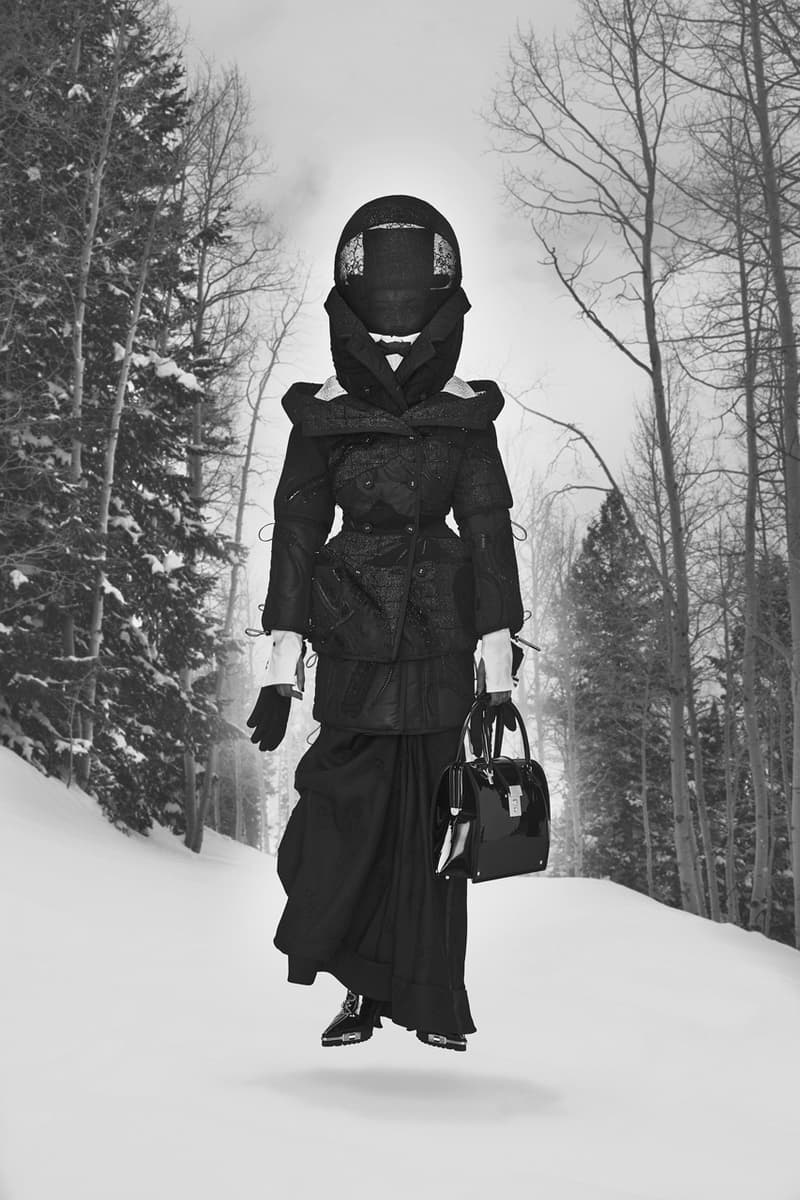 8 of 26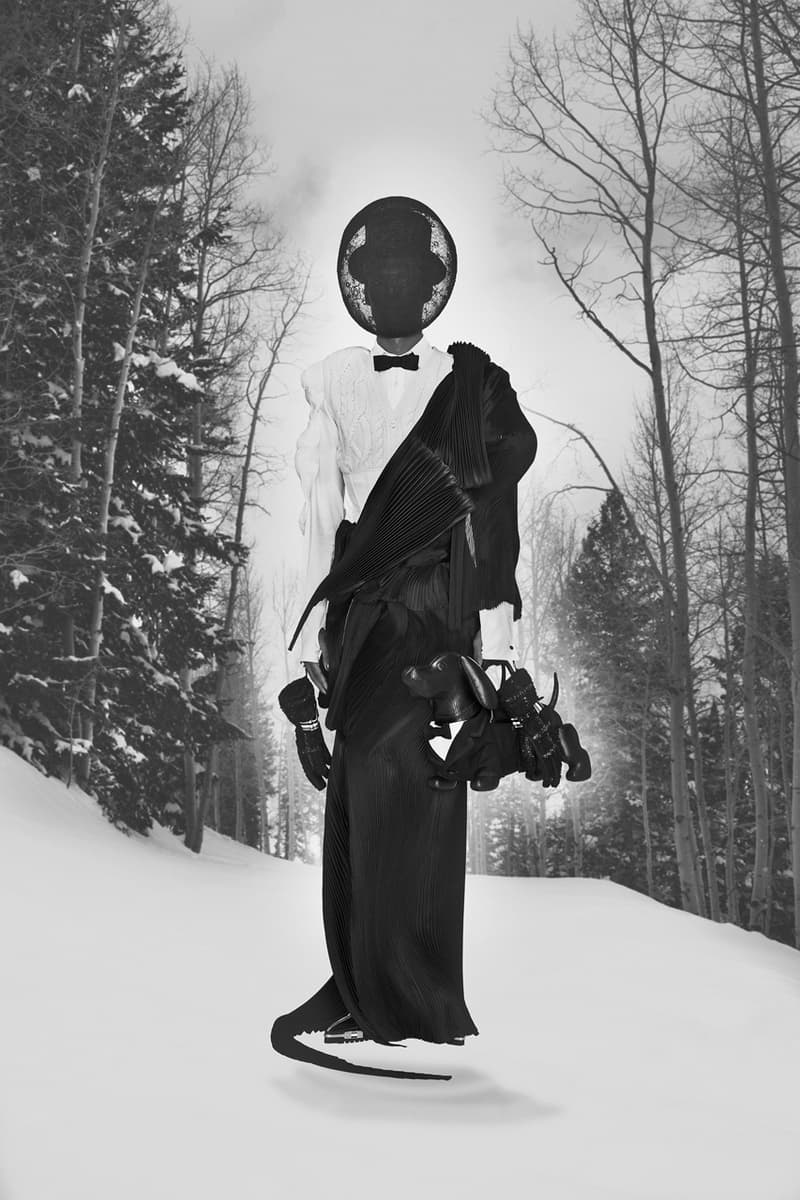 9 of 26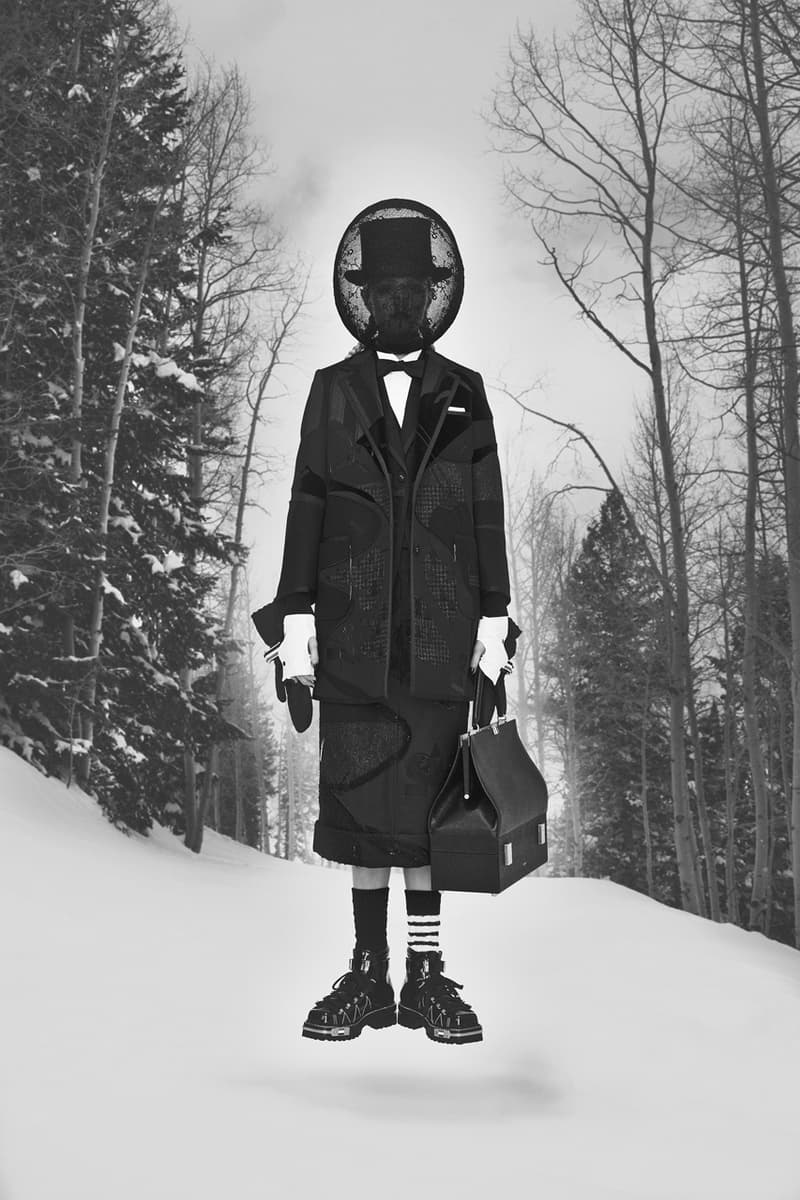 10 of 26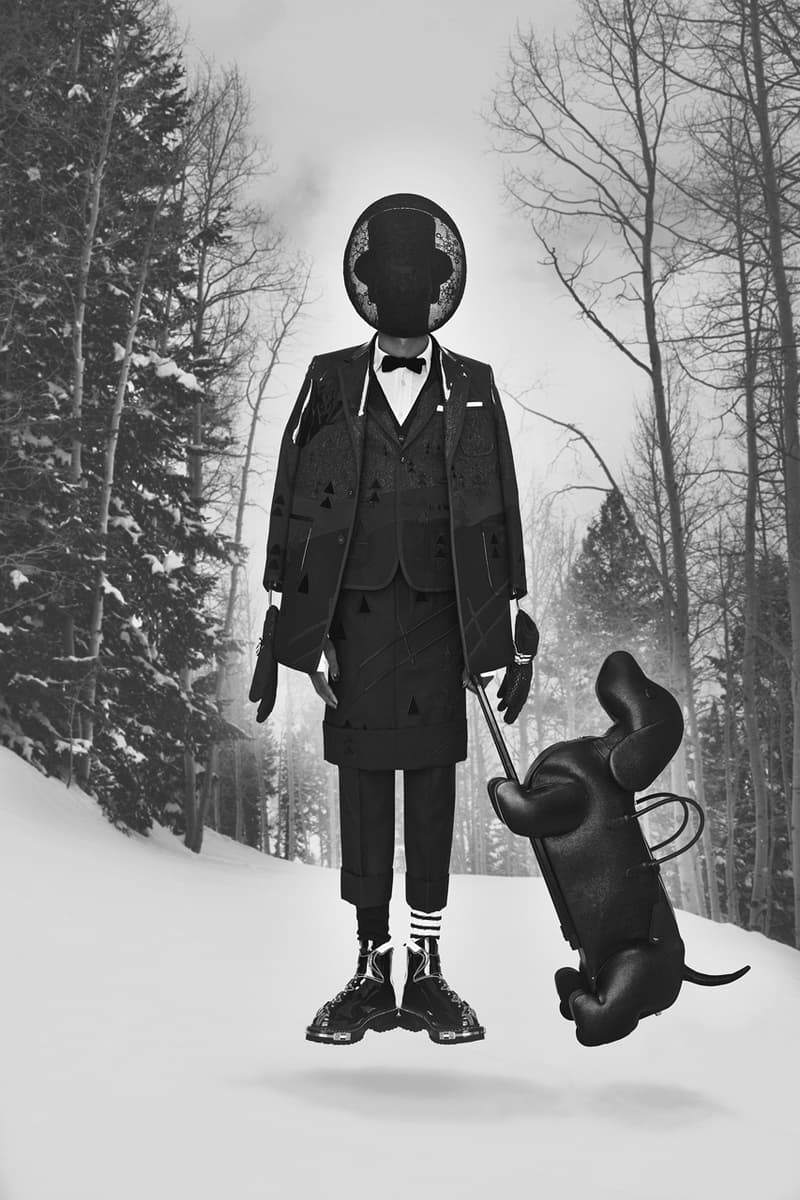 11 of 26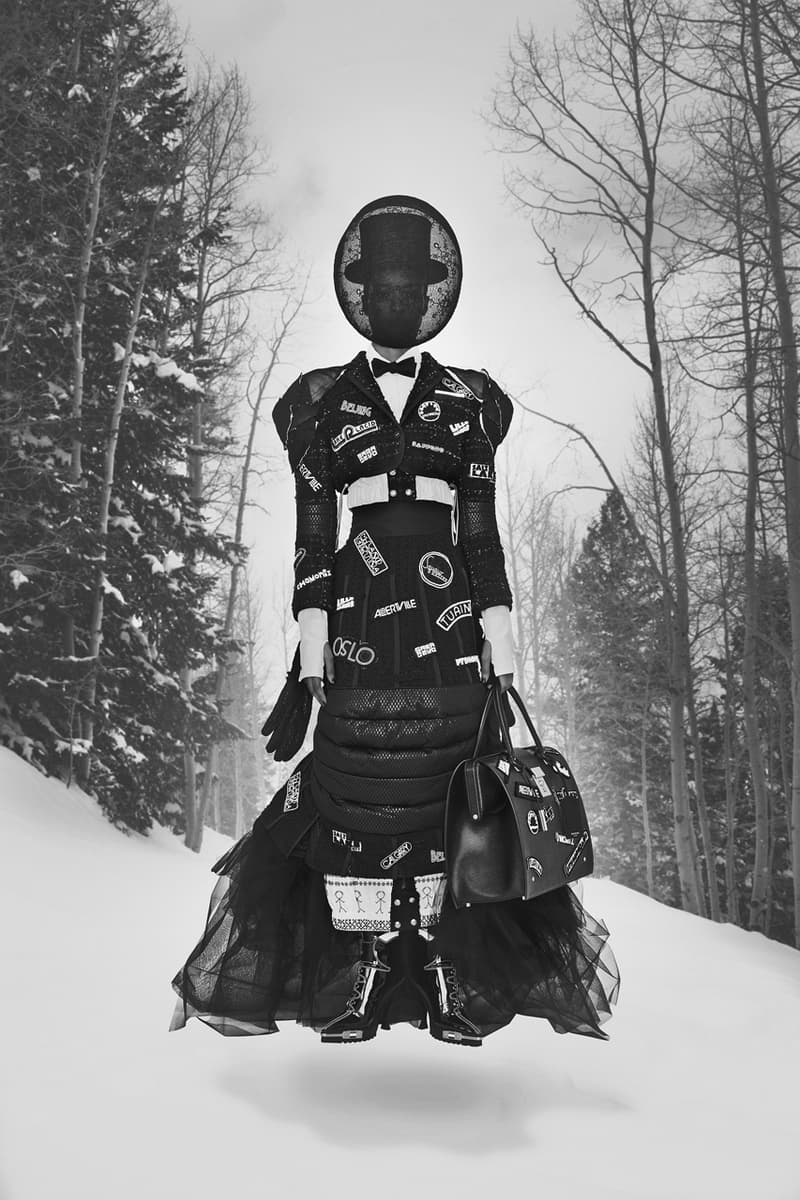 12 of 26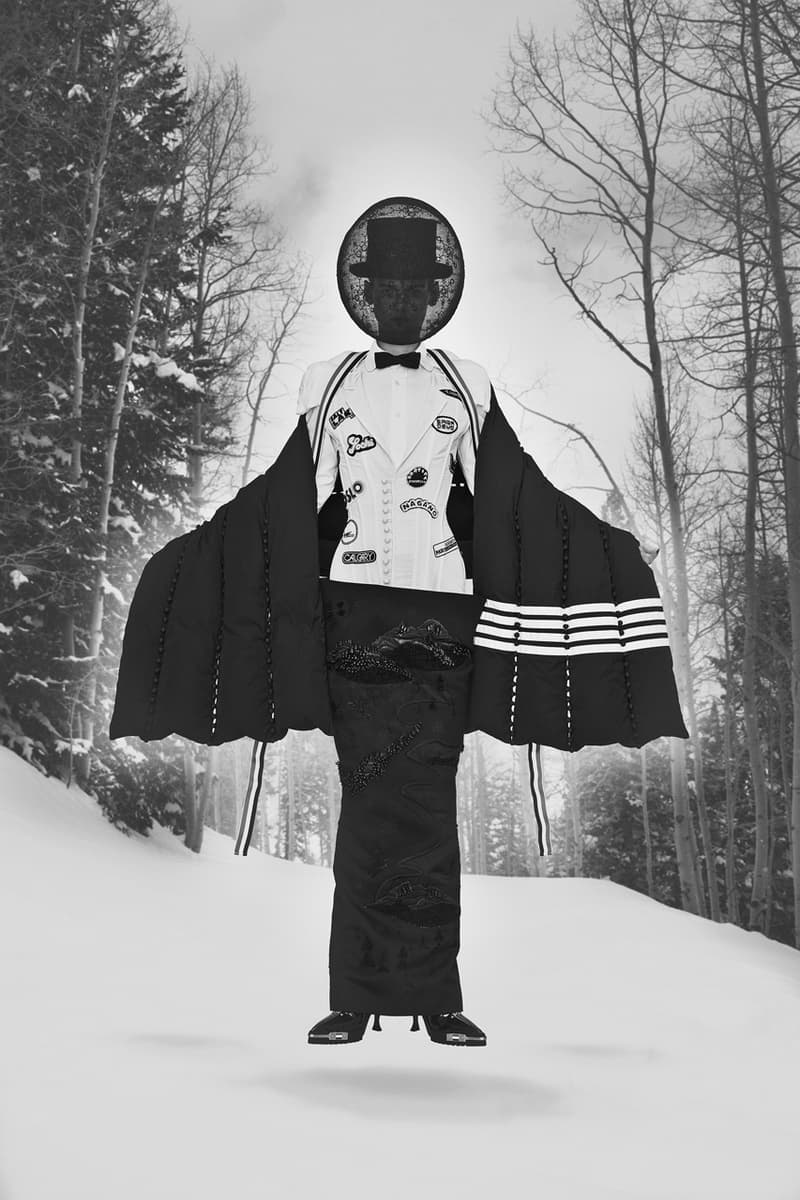 13 of 26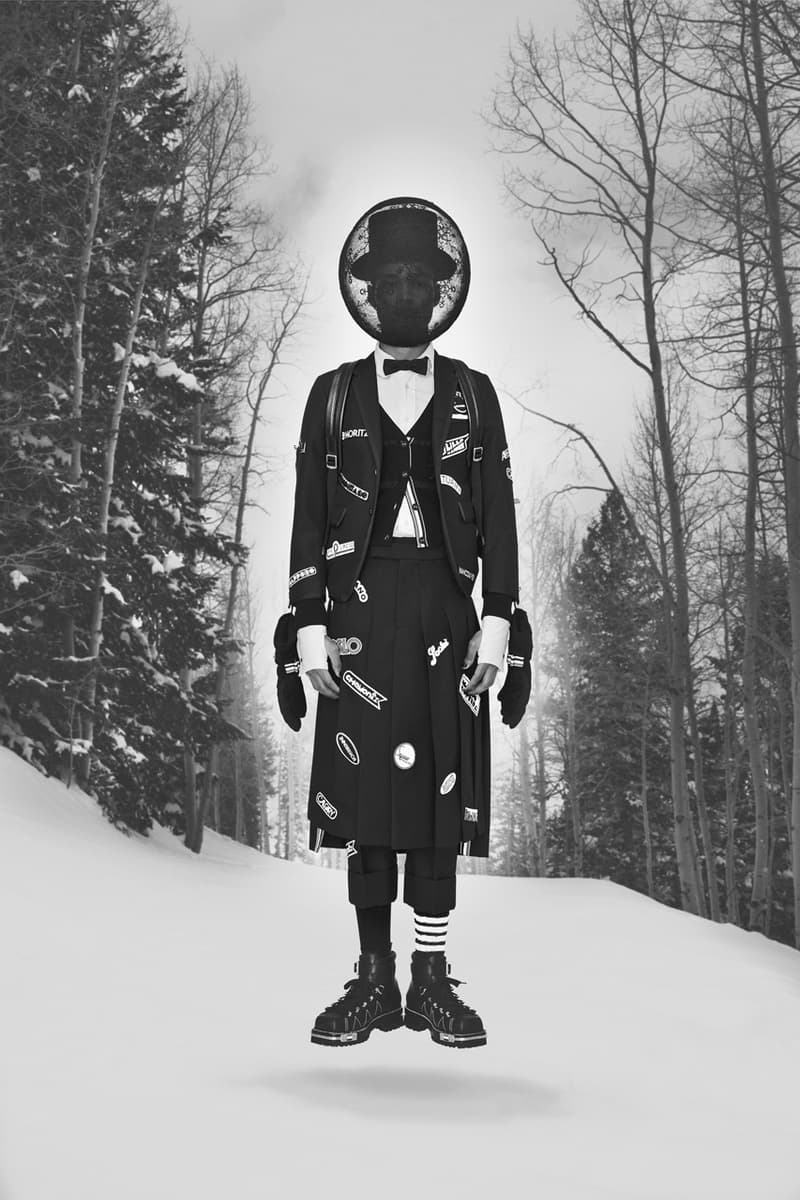 14 of 26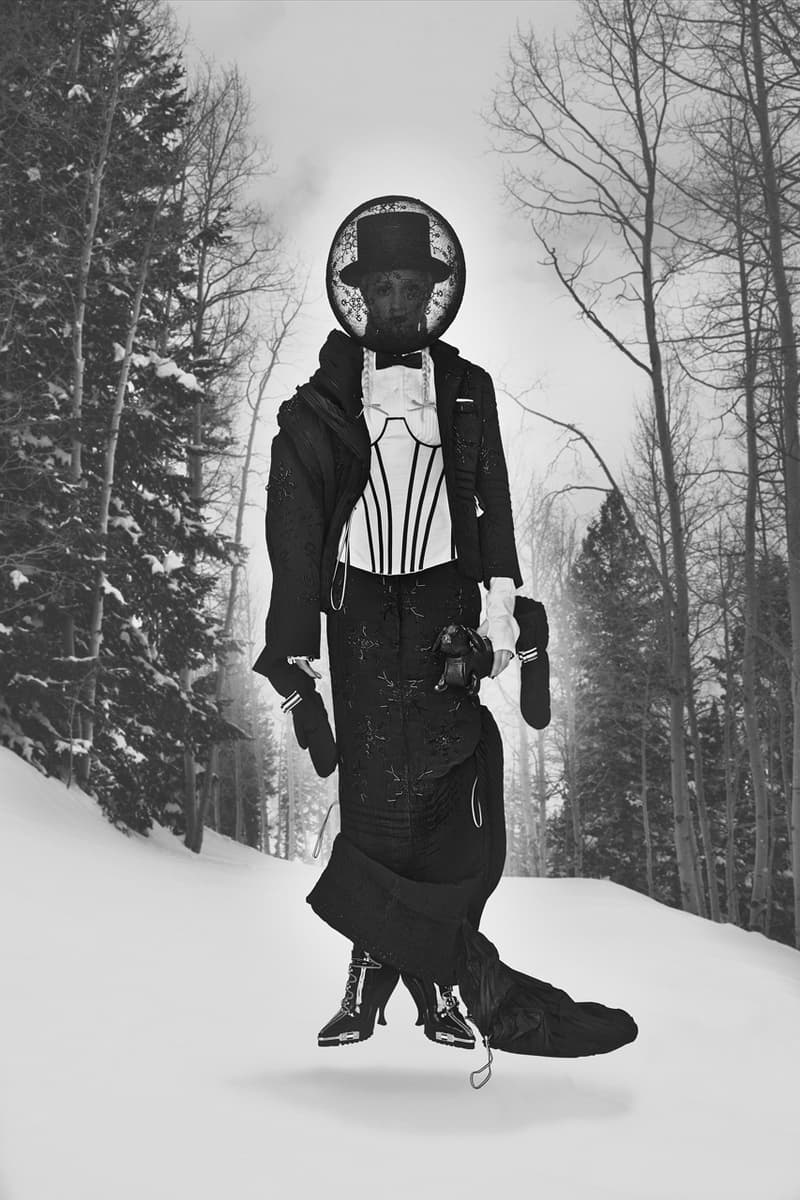 15 of 26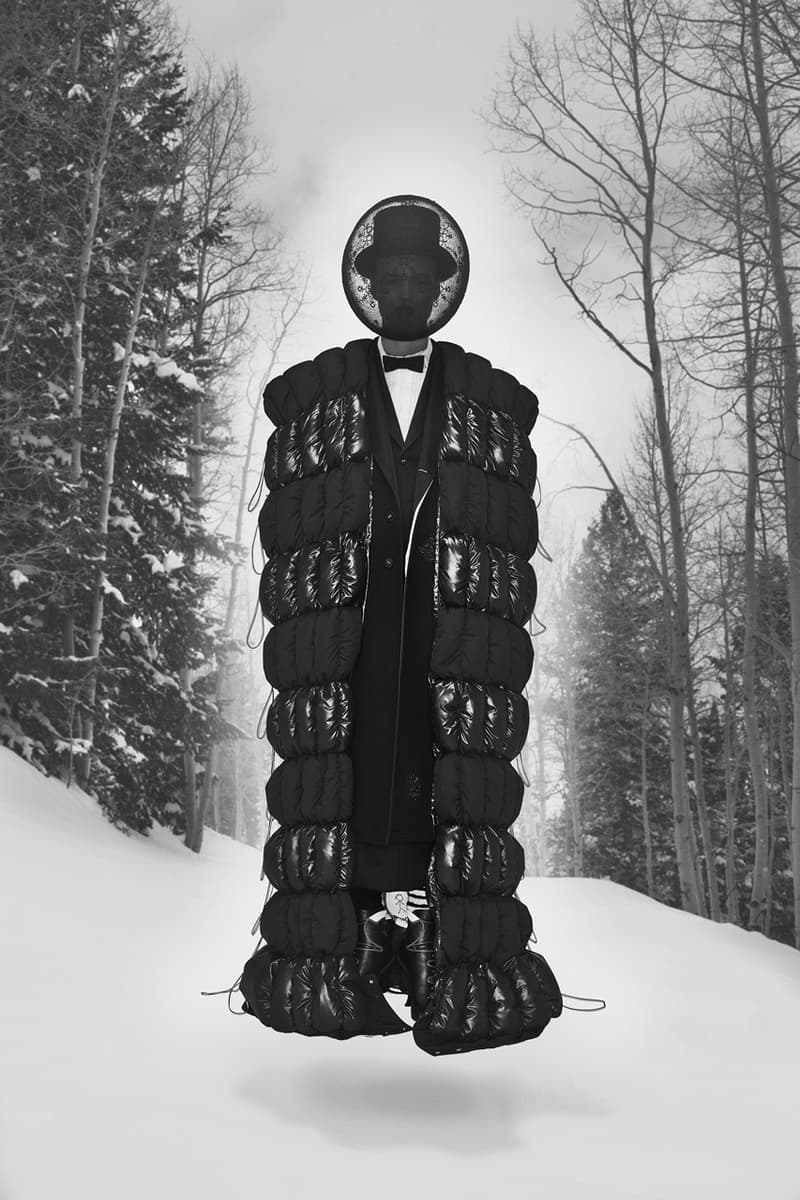 16 of 26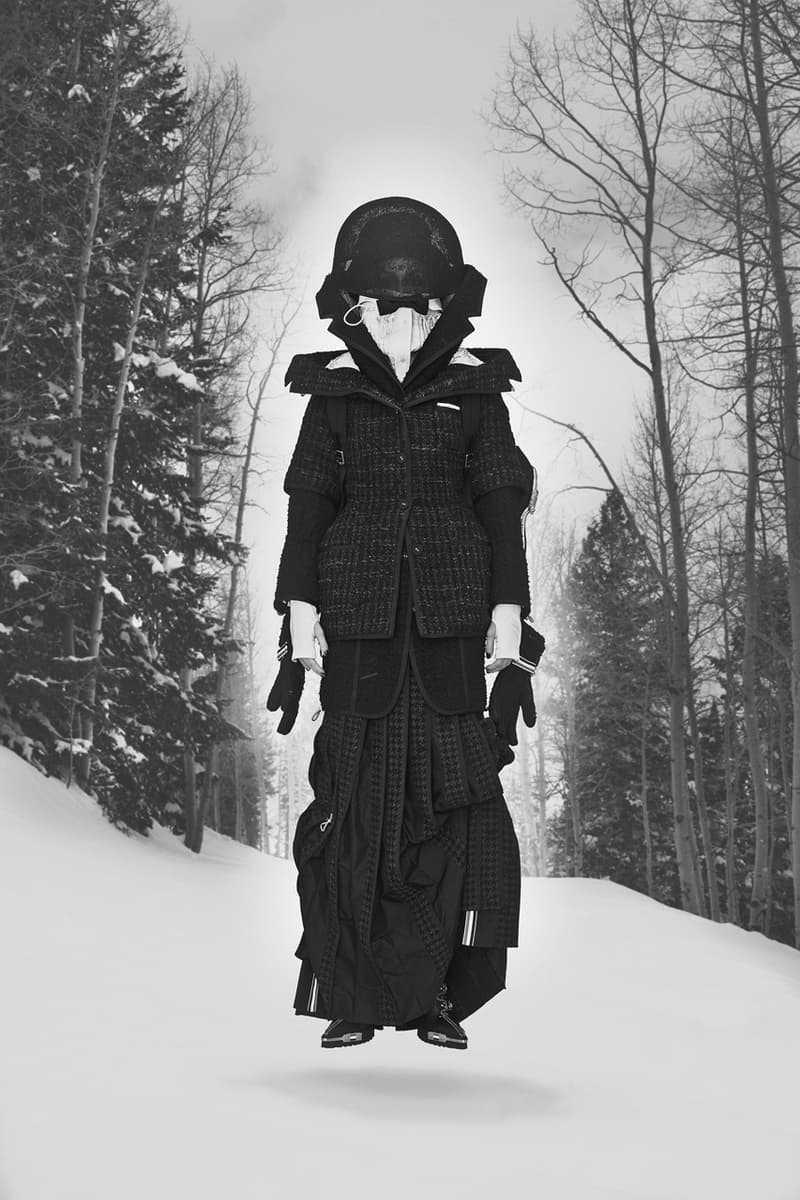 17 of 26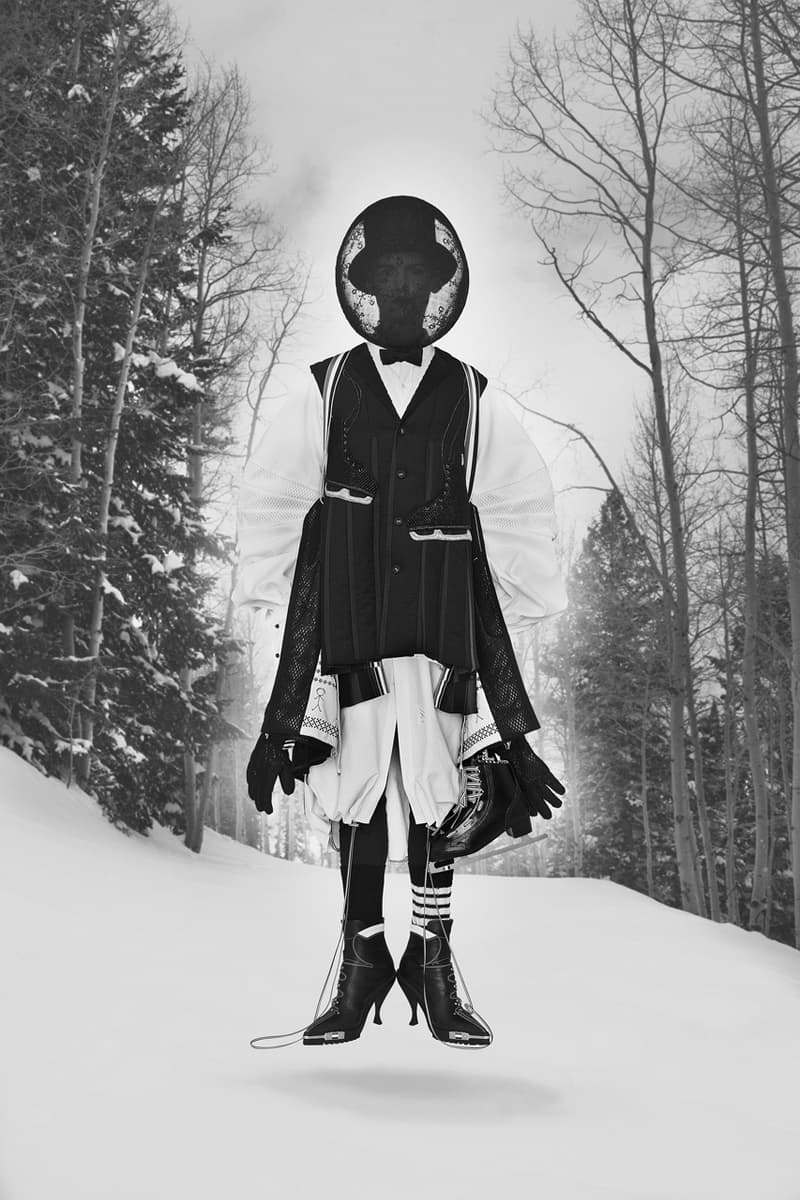 18 of 26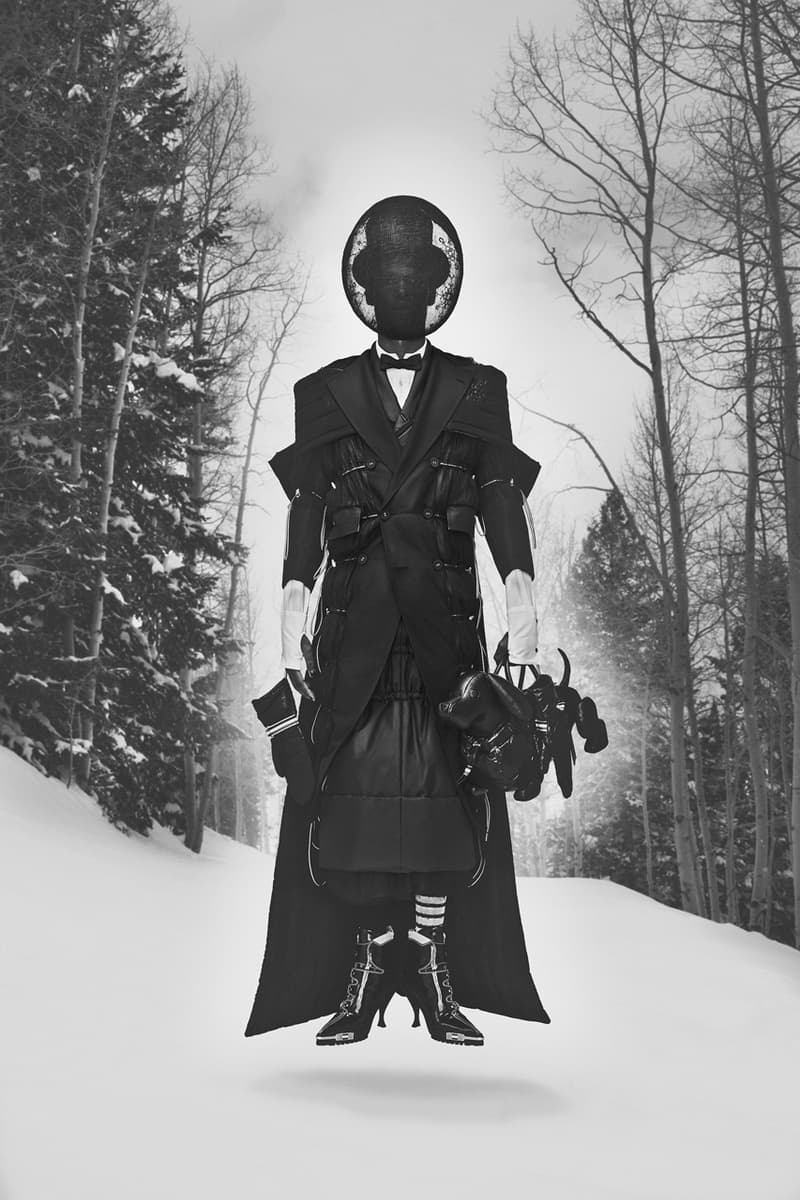 19 of 26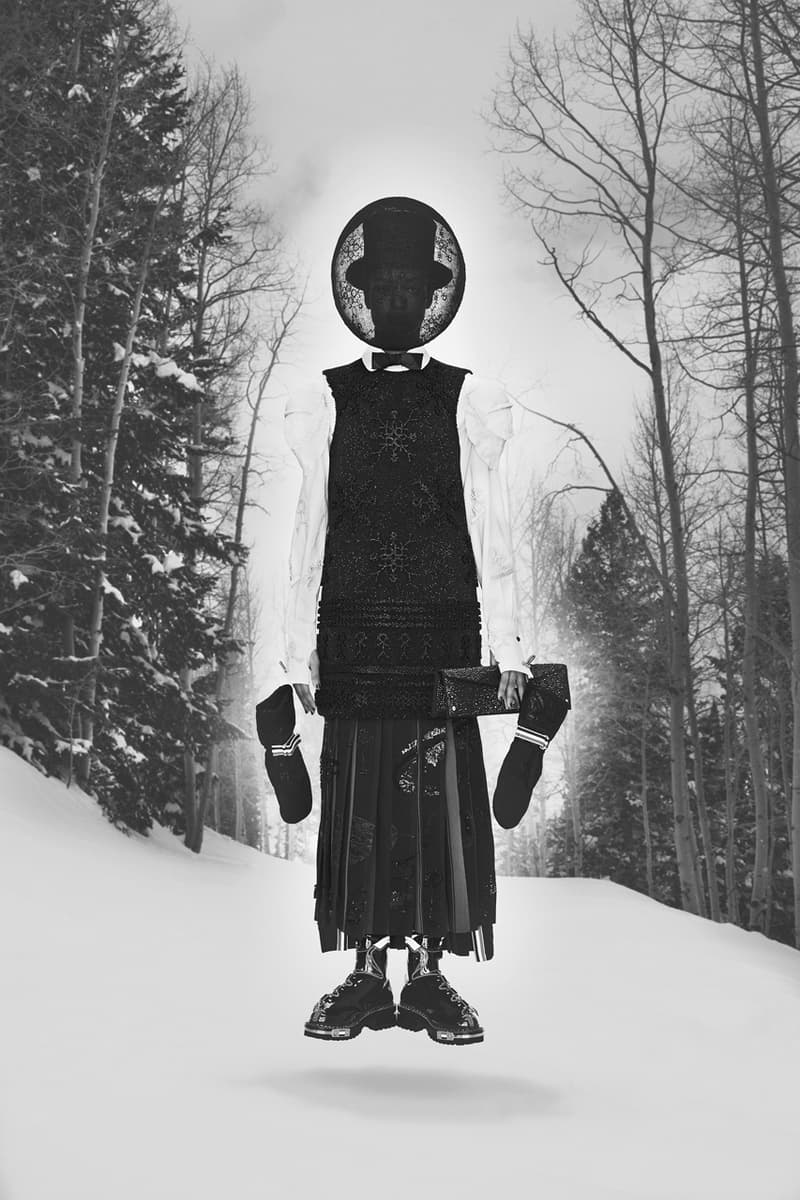 20 of 26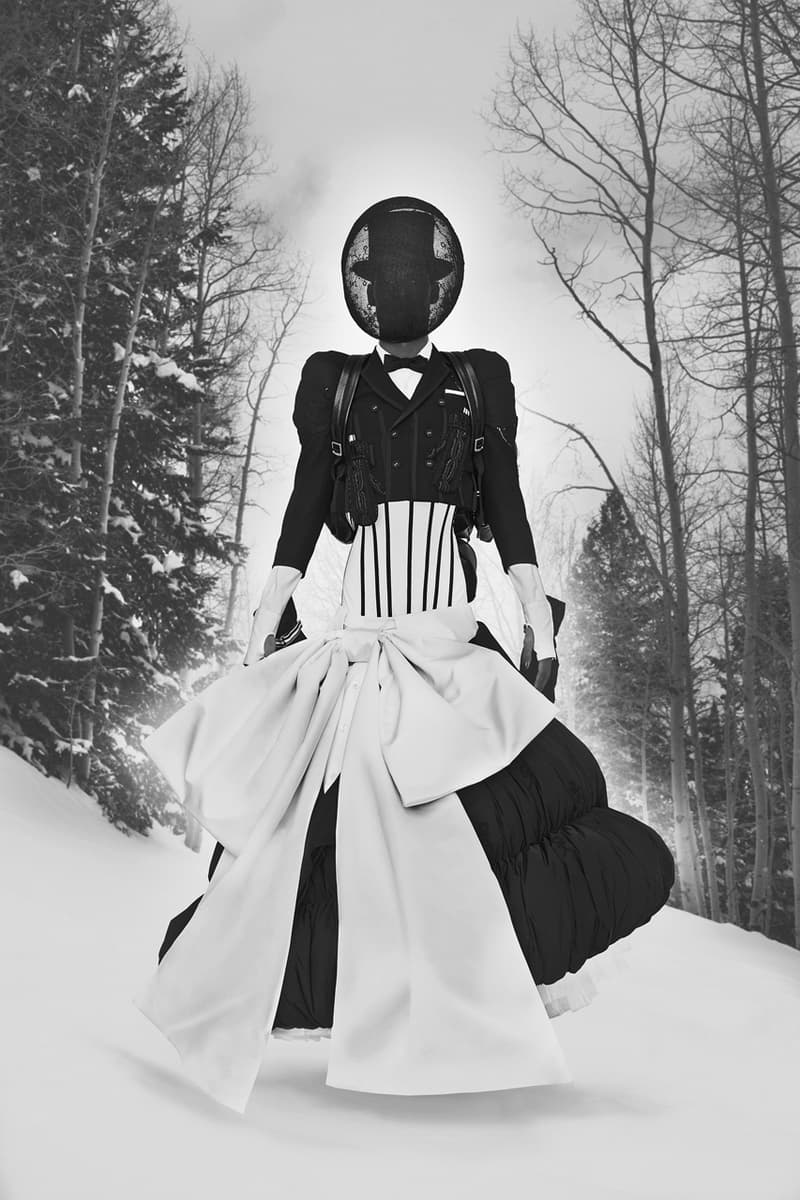 21 of 26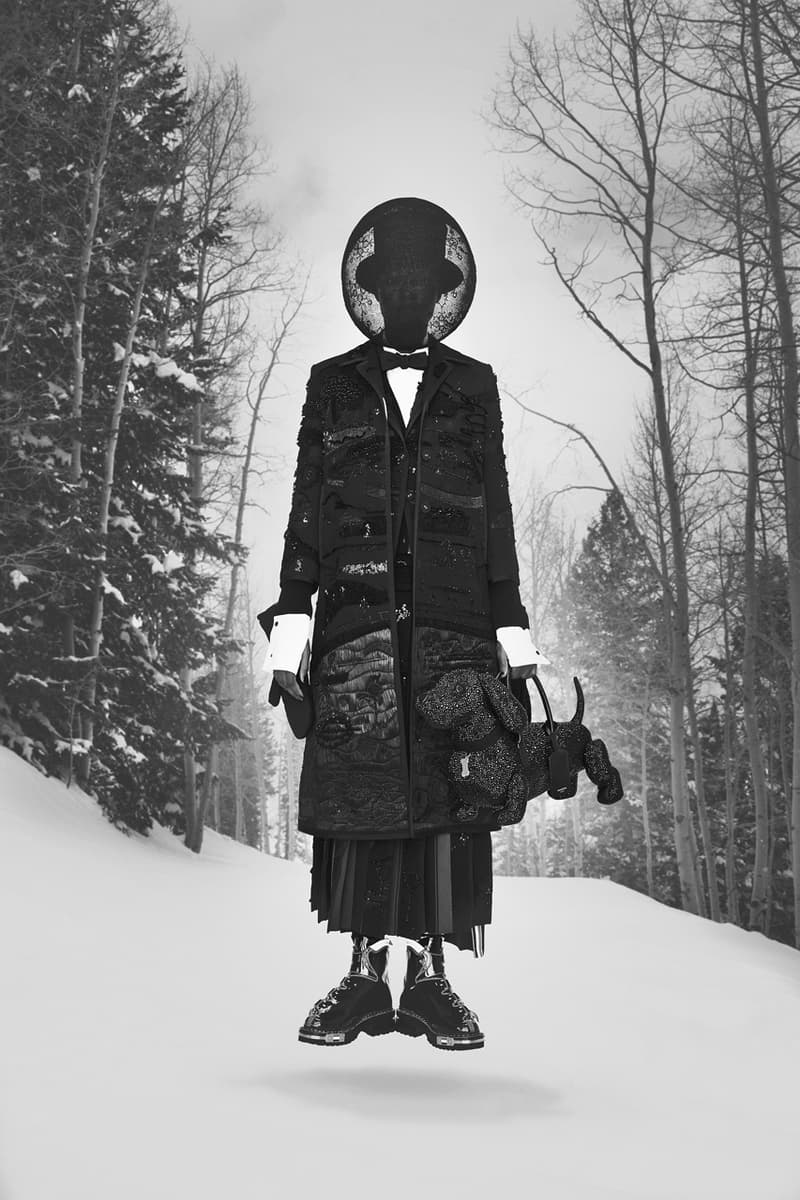 22 of 26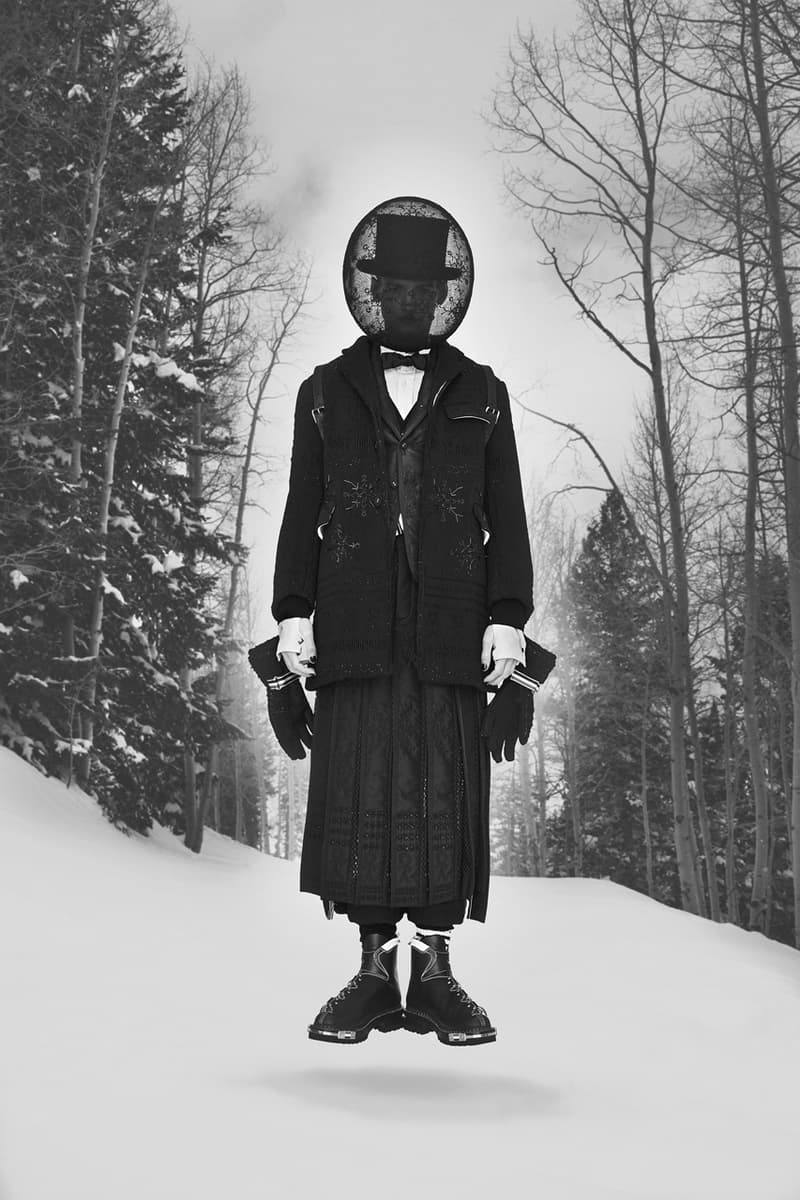 23 of 26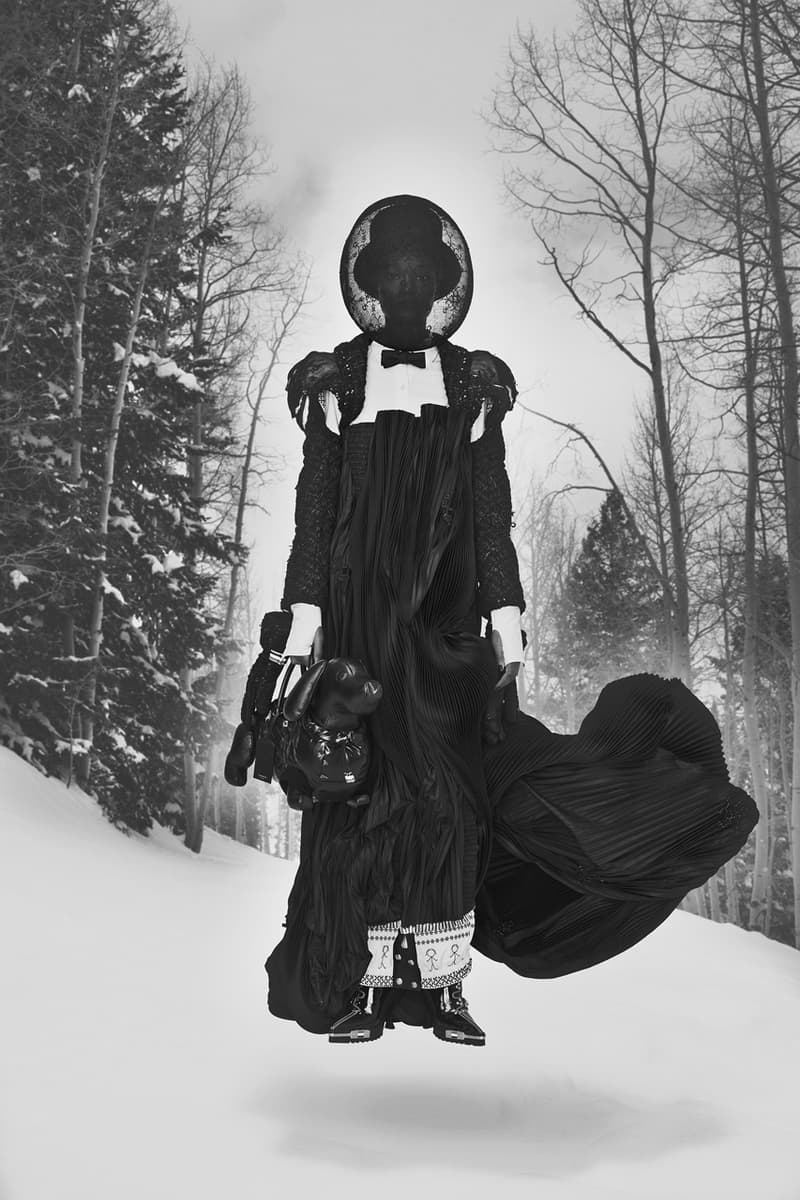 24 of 26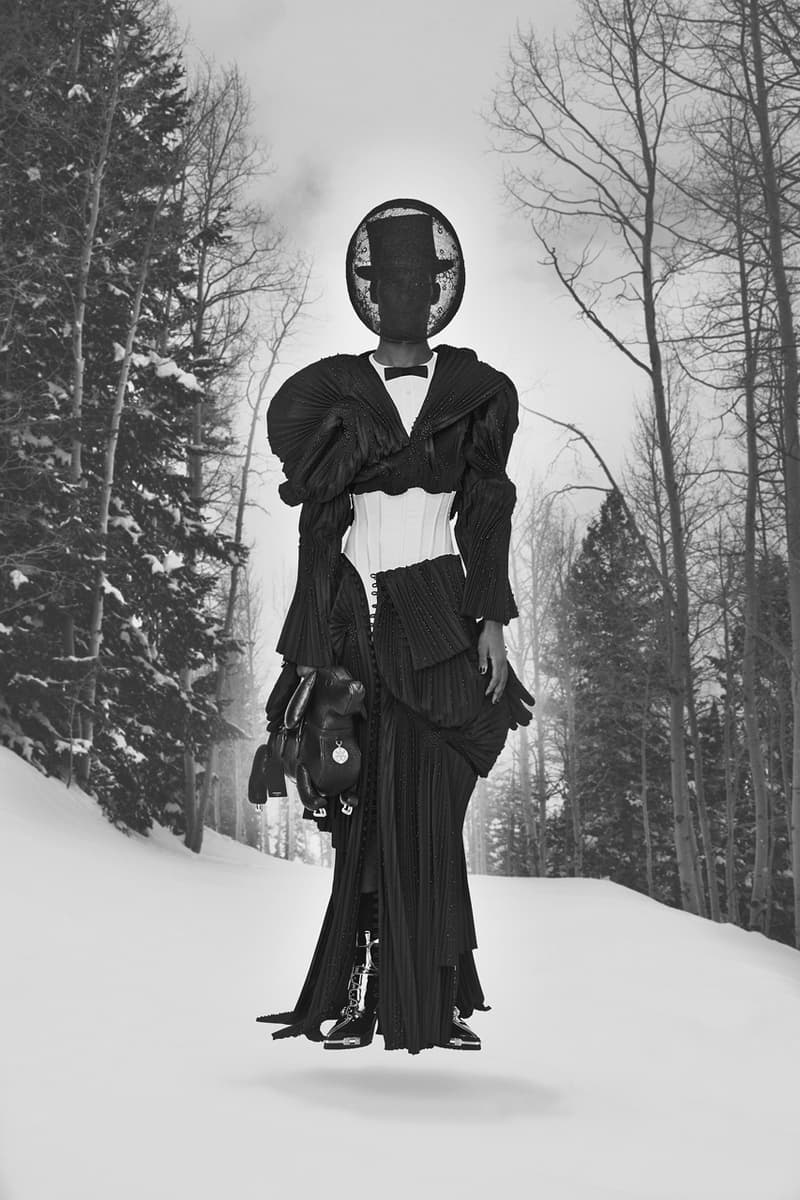 25 of 26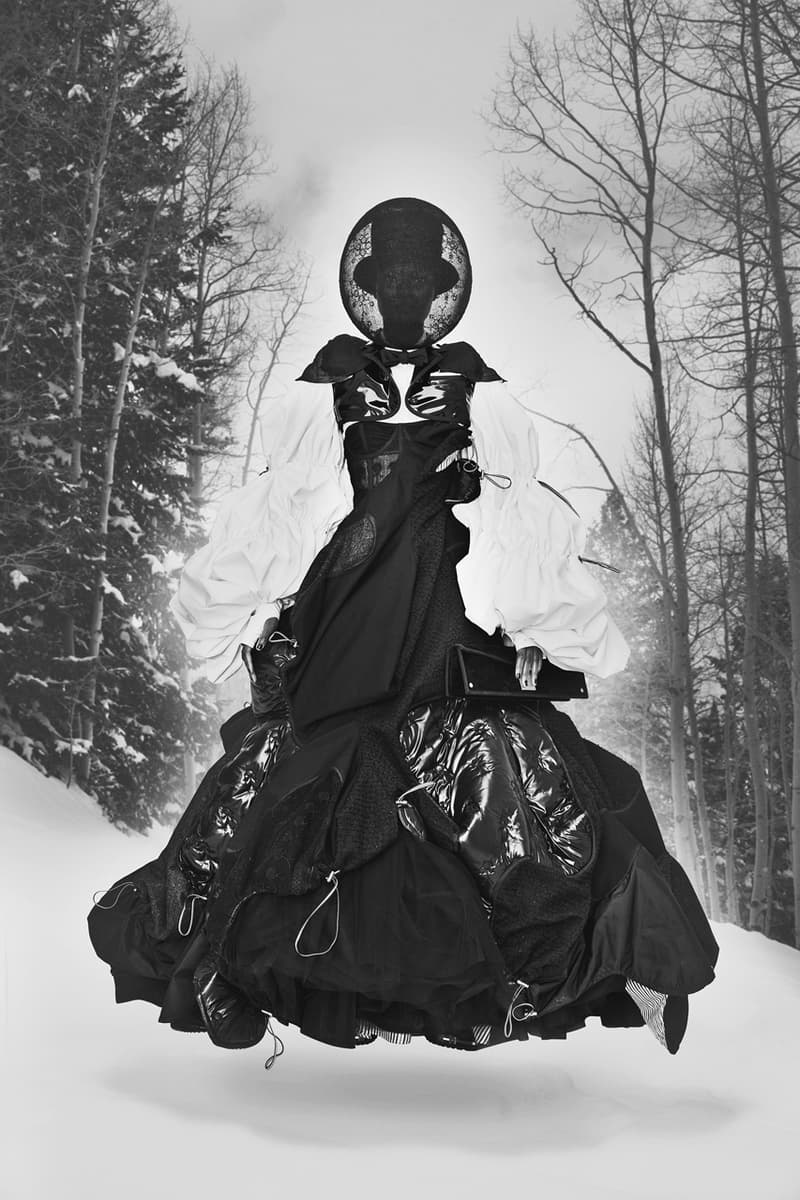 26 of 26
Thom Browne's adventurous seasonal lookbooks are always a Fashion Month highlight, complementing arduous, elegant craft with fanciful, dreamlike storytelling. Fall/Winter 2021's imaginative presentation is led by World Cup skier Lindsey Vonn, who takes to the slopes in a graceful golden gown, padded appropriately for winter's worst.
Hybridizing sport and suiting is one of Browne's passions and FW21 doesn't hold back; athletic elements are upgraded with extreme attention to detail, as artisans piece together hundreds of pieces of layered puffer panels to created dimensional scarves, skirts and coats. Cashmere, mohair, silk taffeta, lace, wool flannel and the occasional bit of gold lamé inform the various looks, many of which take direct inspiration from both the polished performances and uniforms of cold weather athletes like skiers and ice skaters.
Obscuring the models' gender and race with opaque headwear, Browne opted to place the focus entirely on the lush apparel. Steel-toed boots wore high heels and hiking-style laces, reinforcing the opulence of the snowflake-decorated blazers, pleated waistcoats and skirts, all occasionally emblazoned with resplendent wintertime scenes or patched with the names of cities like a well-traveled suitcase. A plethora of accessories were draped across most looks, ranging from backpacks and gloves realized with embroidery that matched the garments to puffy scarves to opulent leather bags, including a besuited Hector.
Alongside the densely layered looks seen above, Browne's Fall 2021 collection will also include comparatively conventional tailoring, accented by plenty of outdoorsy elements.