New Look Paper Crane Watch Joins Mr Jones Watches Collection
A redesigned version of the sold-out limited edition is added to the brand's permanent collection.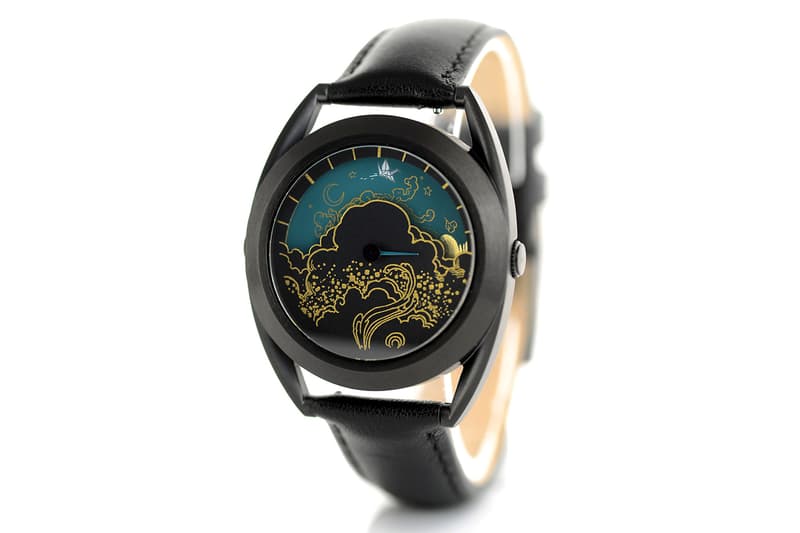 1 of 6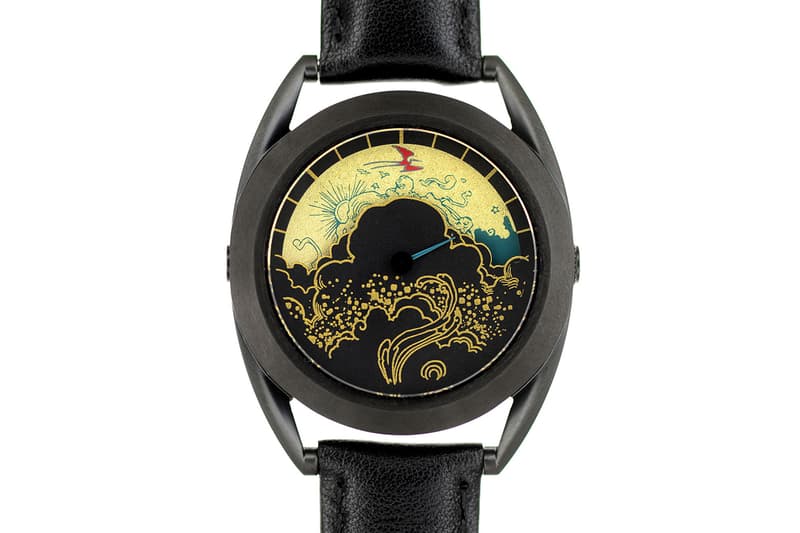 2 of 6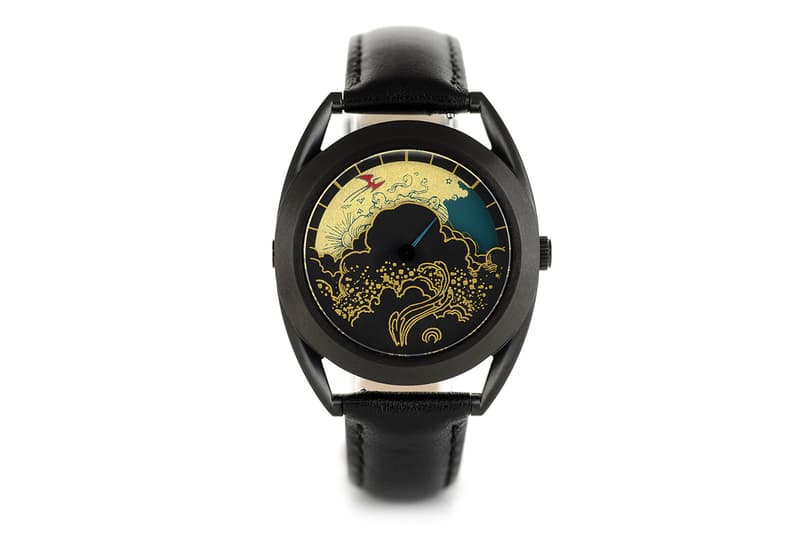 3 of 6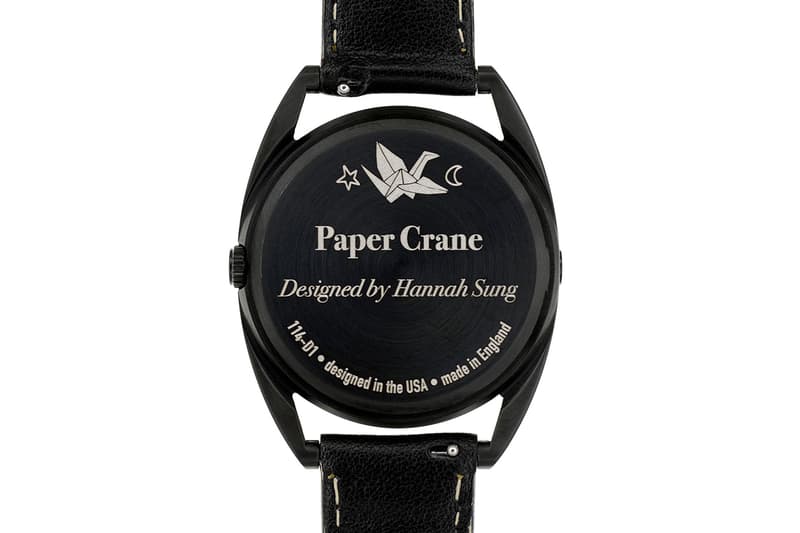 4 of 6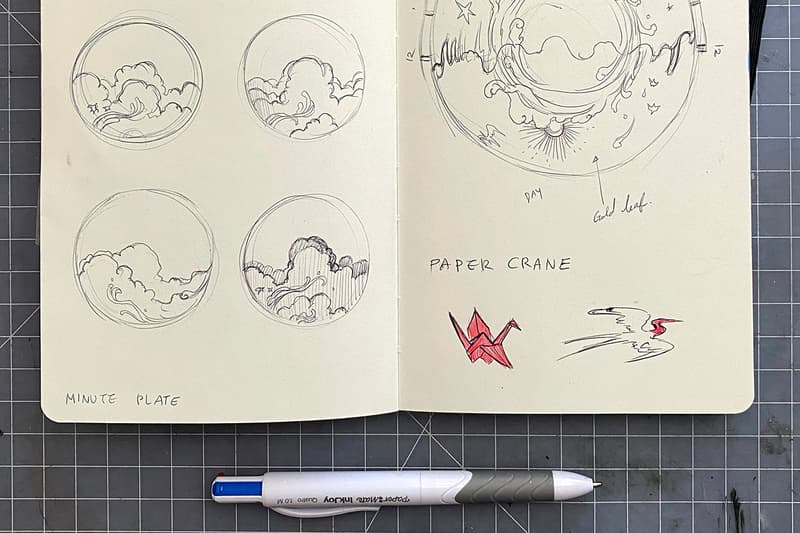 5 of 6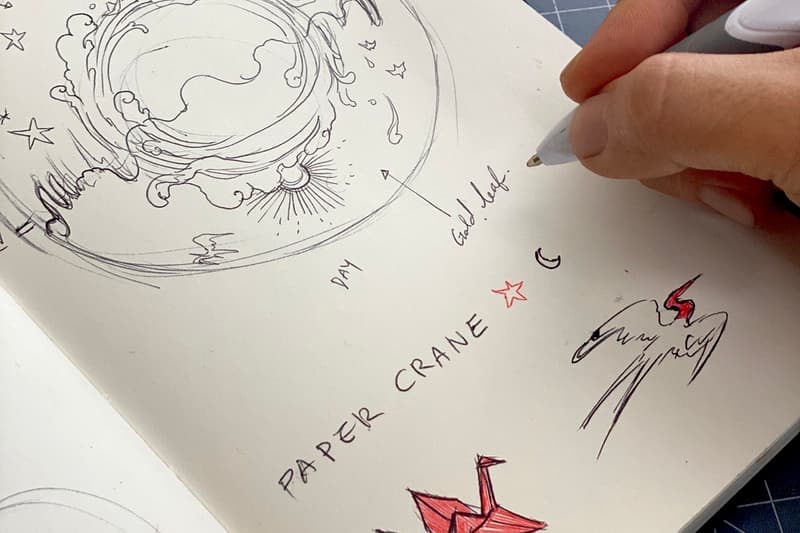 6 of 6
Like most Mr Jones limited edition watches, Paper Crane, didn't take long to sell out when it dropped last year.
But now the popular design from American Korean artist Hannah Sung is back, this time as part of the London-based watch brand's permanent collection in an unlimited run.
Sung's intricate artwork on the watch's multi-layered dial was hand printed before being gilded with 22kt yellow gold leaf and assembled in Mr Jones' London studio overlooking the Thames.
While the minutes are displayed in the conventional sense with a central hand, the hours are displayed by the path of two cranes flying across a 12-hour crescent window at the top of the dial; the travel of the red crane from 6am onwards which disappears at 6pm, replaced by the paper crane, which reflects the hours of darkness.
"I chose the paper crane motif to soar through the night sky on this watch," explains Sung. "Its change from a literal bird to an origami one represents the continued existence of the childhood dream in the quiet hours after the sun has gone down."
Paper Crane is available now via Mr Jones Watches, priced $325 USD.
In other watch news, Timex has released a Midnight Blue version of its S1 Automatic.