Sotheby's Lists Rare Abercrombie & Fitch-Signed Heuer Ref. 2446 Watch
Join the ranks of Ernest Hemingway, Teddy Roosevelt, and John F. Kennedy.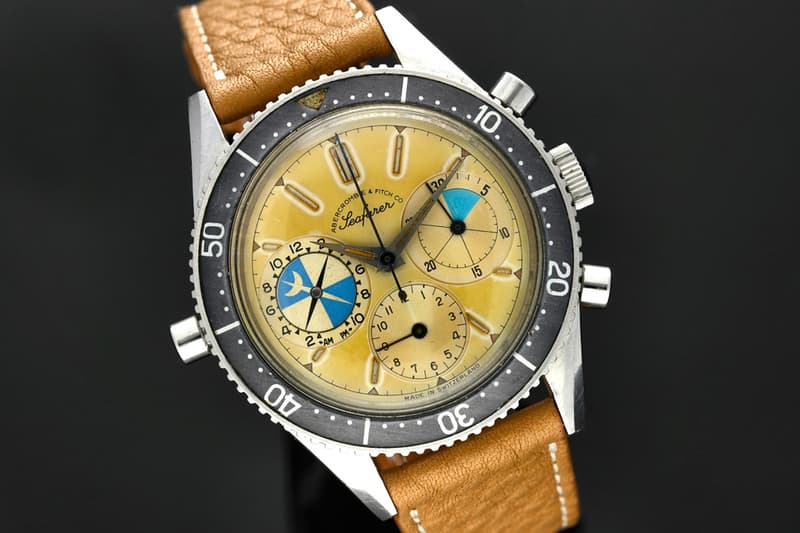 1 of 6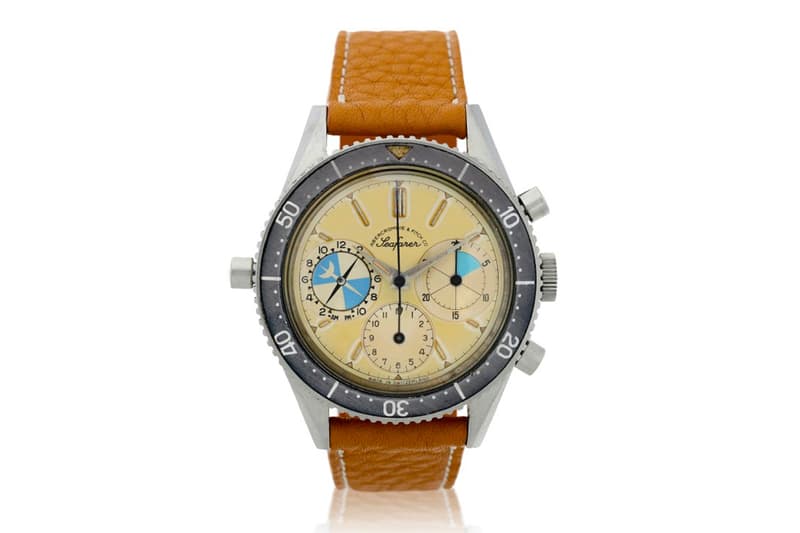 2 of 6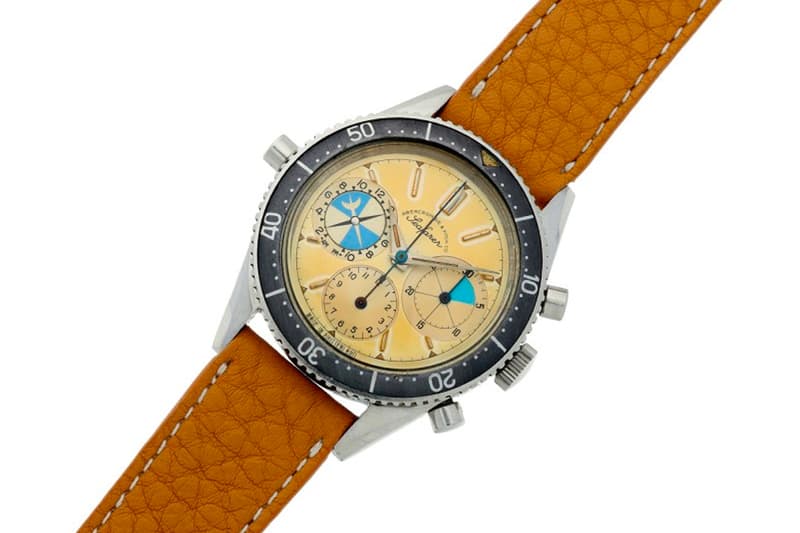 3 of 6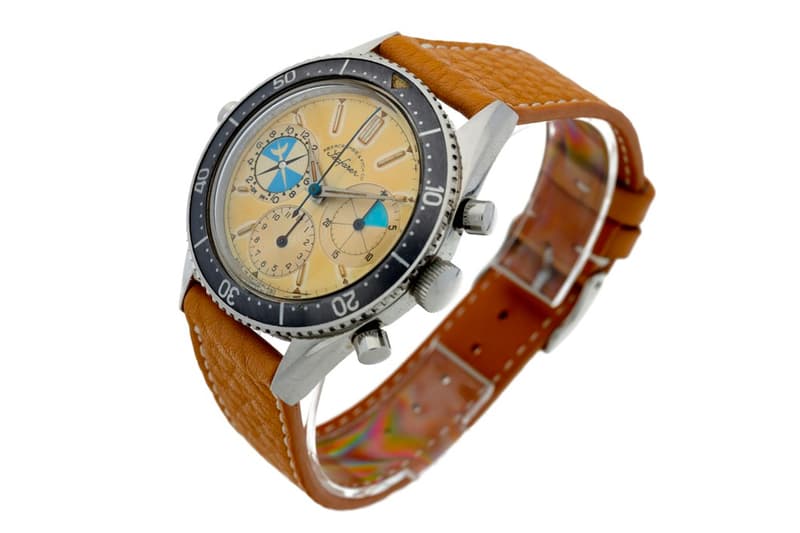 4 of 6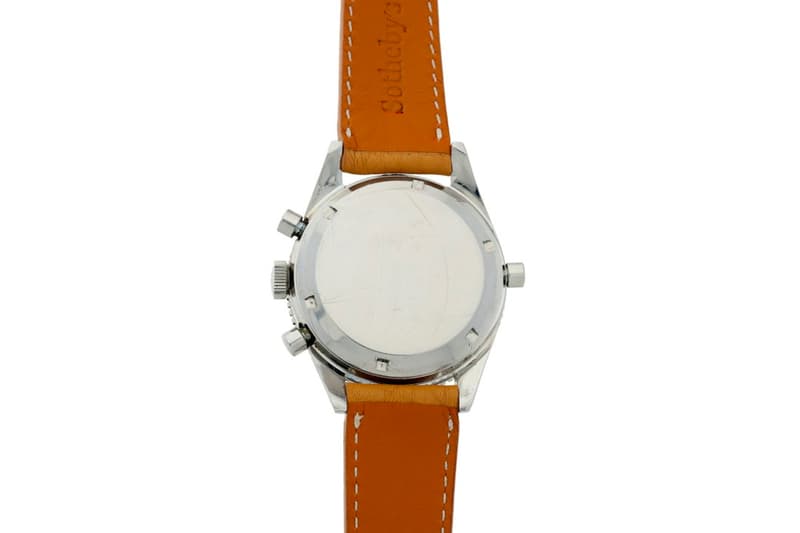 5 of 6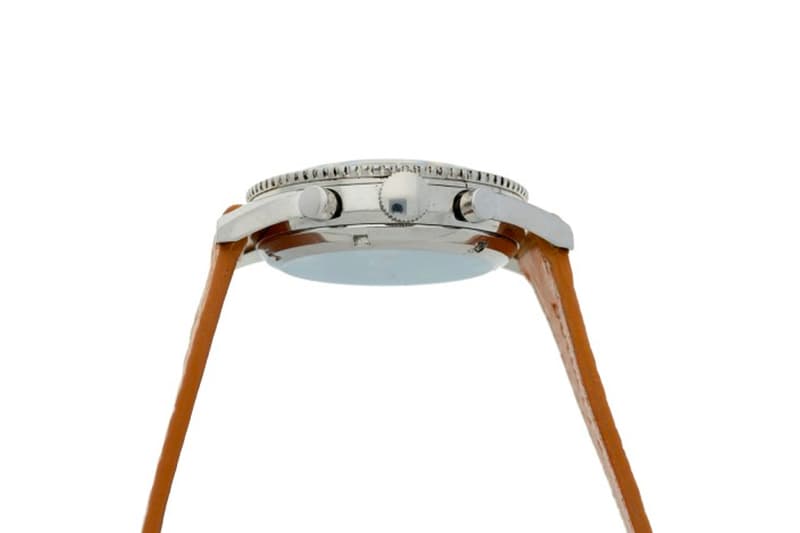 6 of 6
A very special watch has made its way to Sotheby's Fine Watches New York auction. It's a Heuer, but not just any regular pre-Tag. This wristwatch is a unique Abercrombie & Fitch Ref. 2446 Seafarer from 1963. Many are probably thinking, "Abercrombie & Fitch? The same A&F with the half-naked underwear models?" Yes, that A&F.
This watch was produced during the days when Abercrombie & Fitch was peak outdoors outfitter — the joining of David Abercrombie with Ezra Fitch in 1900 pushed the eponymous brand to truly become the "Greatest Sporting Goods Store in the World" at the time. This piece of Americana, with its "Abercrombie & Fitch" printing on the dial, tells the story of the brands rich history of that sweet point in time during the '50s – '60s; its flagship store on Madison and 45th contained a roof-top pool, a resident golf pro, a shooting range, a fishing instructor, and best of all, a full-time watchmaker.
Based on the 1930s Solunar Theory, this watch was designed for A&F's hunting and fishing clientele. It features a Chronograph function, Autavia case, tide indicator, screw-down case back, a rotating bezel, a modified Valjoux 71 hand-wound movement, and a nice even patina. It is estimated that less than 25 of these references were made in total leading up to the Seafarer's discontinuation in 1970. This particular watch was owned by an avid outdoorsman who purchased the watch in 1962 where it remained in Norwalk, CT. Upon his passing in 1980, his son inherited the watch, and it wasn't until his passing that the new owner (the original owner's grandson) discovered the watch during a home clearance, where it has now landed on Sotheby's to tell its story. While this watch was estimated to fetch somewhere between $12,000 – $18,000 USD, it is currently bidding at $35,000 USD.
Head over to Sotheby's Fine Watches New York auction page to learn more.
In other watch news, Citizen taps into Swiss watchmaking with its latest Caliber 0200 automatic movement.