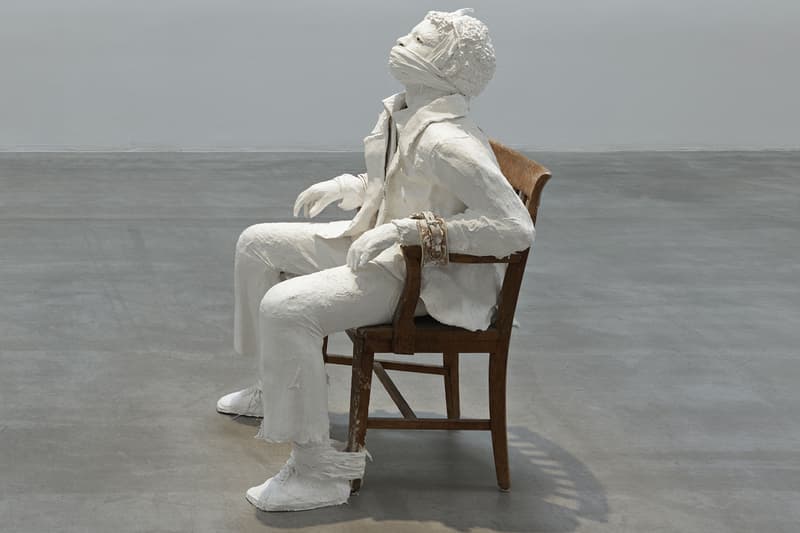 1 of 5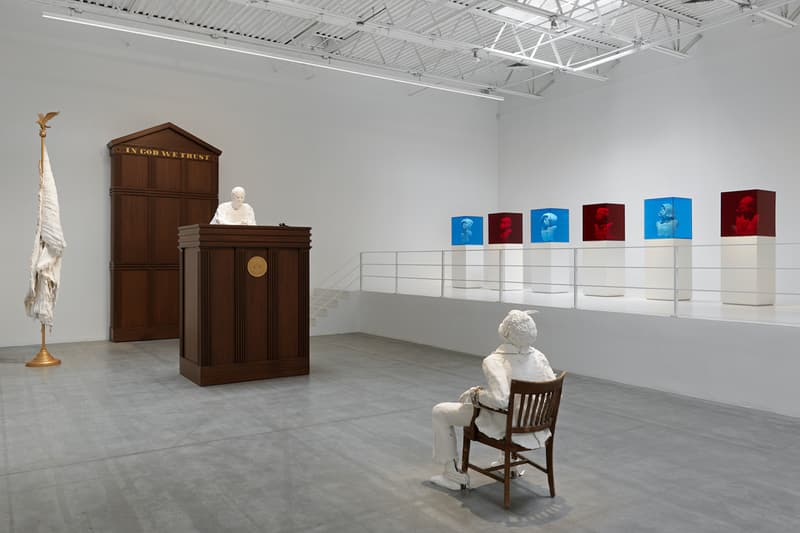 2 of 5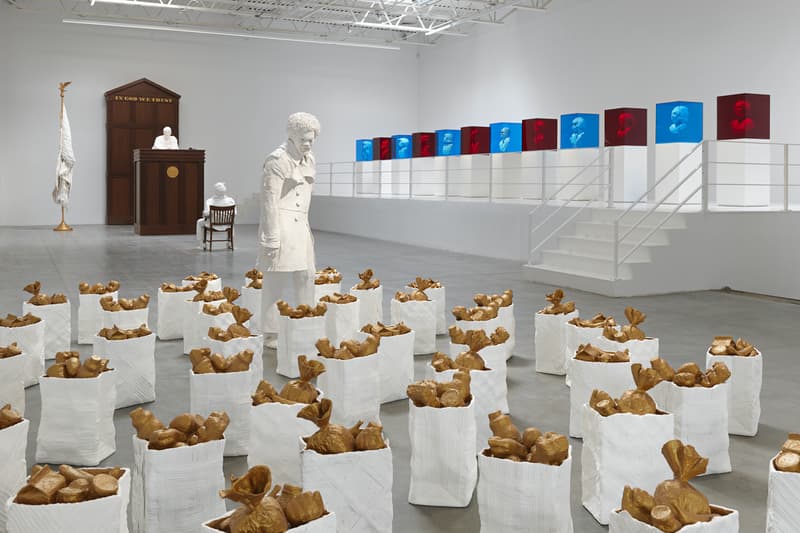 3 of 5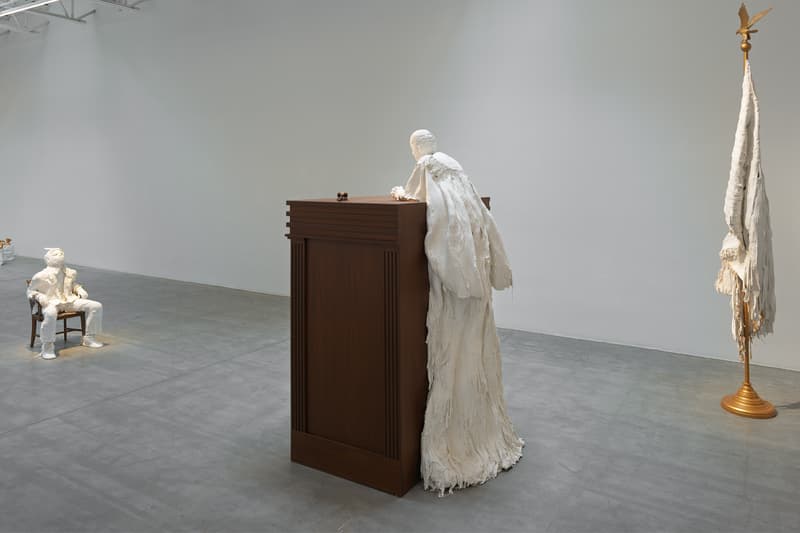 4 of 5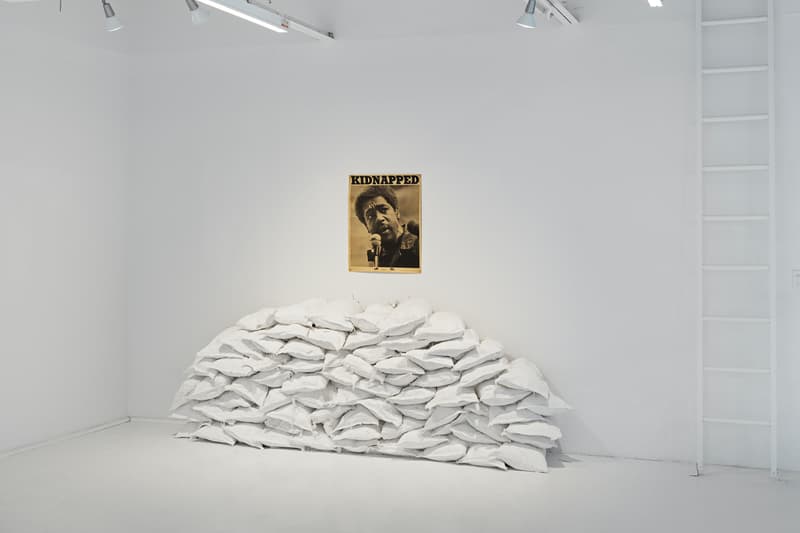 5 of 5
Karon Davis' NYC Exhibit Highlights Mistreatment of Black Panther Bobby Seale During Chicago Seven Trial
'No Good Deed Goes Unpunished.' is on display until April 2021.
---
In one of the most impactful scenes in Aaron Sorkin's The Trial of the Chicago 7, audiences see Judge Julius Hoffman order Bobby Seale, activist and co-founder of the Black Panther Party to be shackled and gagged at the 1969 proceedings.
At the time, the inhumane treatment of Seale was captured by a sketch artist since there were no photographs back in the day. Decades later that same sketch has now inspired a new exhibit by artist Karon Davis. Davis' latest pieces are on display at the Jeffrey Deitch Gallery in New York from March 6 to April 24, 2021. Titled No Good Deed Goes Unpunished, this is Davis' first solo exhibit in New York.
Davis highlights the specific 1969 scene with a "ghostlike sculpture of Seale facing a looming 12-foot-tall judge's desk and depictions of jury members. It also includes 50 sculpted grocery bags — representing the Black Panther Party's free food programs — done in Davis' signature mummified style." Davis began working on the sculpture of Seale bound to the chair two years ago. Due to the ongoing, vulgar violence against the Black community in the recent year in America, she decided it was the right time to explore the story of Bobby Seale.
The Hollywood Reporter obtained a statement of Davis describing the piece stating, "It's really about how Bobby Seale was mistreated in Judge Hoffman's court, but also, more importantly, about the work that he and the [party] did nationwide to feed, educate and uplift the community."
Davis admits that she has a personal connection with the Black Panthers through her father, who was an actor who played Bobby Seale. Her father went on to record for an album titled, Gagged and Chained where "they took these transcripts from the trial, and they hired all these actors to read. When you listen to the record, you really hear what happened in the courtroom and it just infuriates you because Judge Hoffman was obviously out of his mind and obviously had it out for Bobby Seale and the Black Panthers."
For more information regarding the exhibit, check out Deitch.
The sculpture tableau is currently on display at Jeffrey Deitch Gallery New York.
Jeffrey Deitch Gallery New York
18 Wooster St.
New York, NY
10013
View this post on Instagram
In case you missed it, Raymond Pettibon teamed with The Skateroom for Six-Deck No Title (I see the…) set.