Jayson Tatum Debuts His Ruffles Flamin' Hot BBQ Chip Flavor
Blending rich BBQ essence with the kick of the Flamin' Hot spice.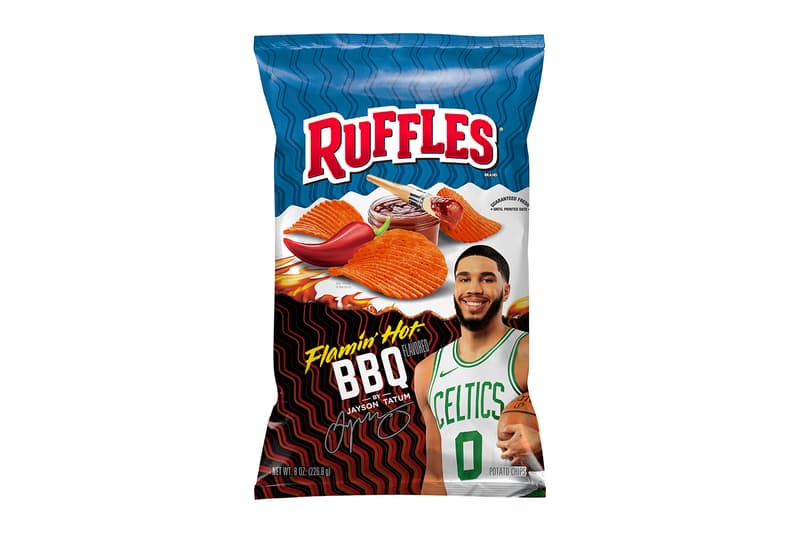 1 of 2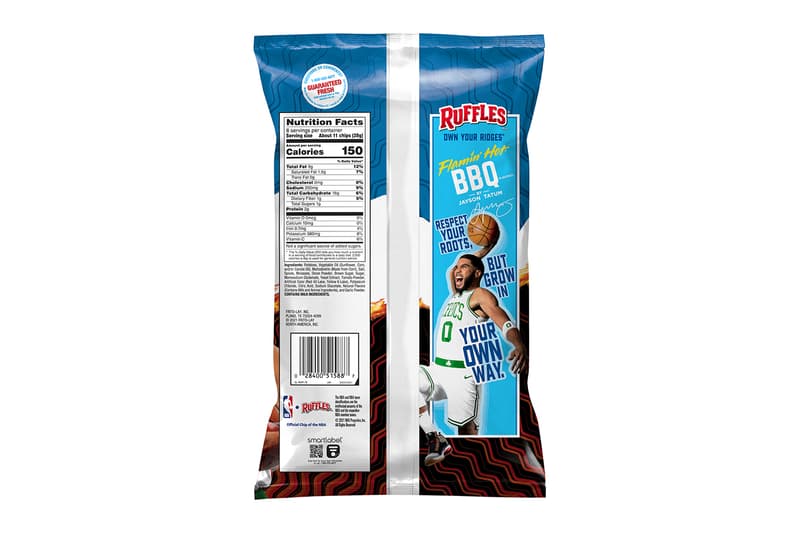 2 of 2
PepsiCo's Frito-Lay Ruffles continues to cement itself as the Official Chip of the NBA with a new Own Your Ridges campaign.
Picking up where it left off last year with eight-time NBA All-Star Anthony Davis' Ruffles Lime & Jalapeño flavor, this year will see two-time NBA All-Star Jayson Tatum debut the second Chip Deal — Ruffles Flamin' Hot BBQ. Growing up in St. Louis – a city known for its BBQ and spicy food — Tatum's flavor blends rich BBQ essence with the kick of the Flamin' Hot spice for a bold new chip sensation. "I'm so excited to be a part of a campaign that encourages people to embrace all the unique parts of themselves," said Tatum. "Growing up in St. Louis, bold and spicy barbeque flavors were a staple for me, so bringing that heat to my favorite snack is incredible to see – and taste."
On top of the new flavor, this new campaign will also see Ruffles' first new TV campaign in almost a decade with Anthony Davis joining T-Pain for a hilarious TVC. This will air during the NBA All-Star Game on Sunday, March 7.
In addition, Ruffles is launching its "Ridge Awards" on social media. Starting on March 14, Ruffles followers on Instagram will have access to a custom Augmented Reality filter to hold up their own "Ridge Award" and share how they own their ridges. Those interested in this new flavor of chips can expect it to drop nationwide this week priced at $4.29 USD for an 8 oz. bag and $1.99 USD for a single-serve 2.5 oz. bag.
In other food news, survey reveals Burger King's packaging update favored over Mcdonald's.