Pepsi Launches Non-Alcoholic Cocktail Mixer Line, "Neon Zebra"
Simply add a splash of liquor to enjoy.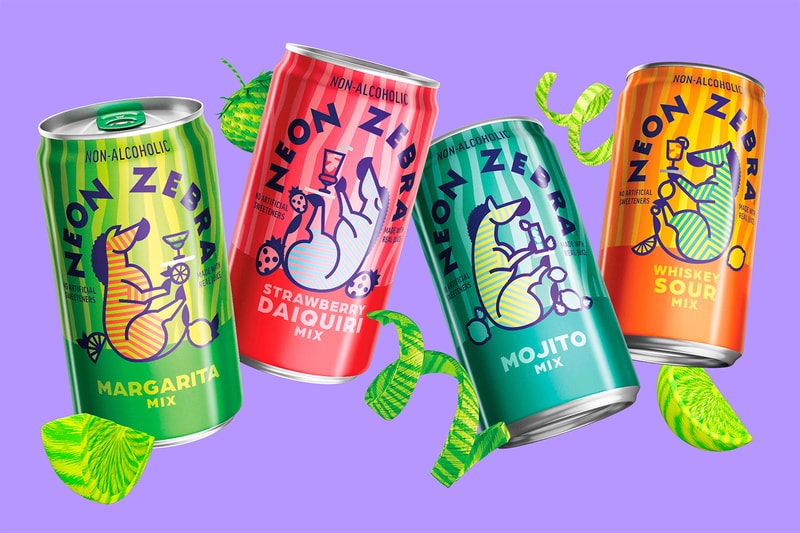 Following news of Coca-Cola preparing to release a hard seltzer with Topo Chico, PepsiCo has now launched its "Neon Zebra" non-alcoholic cocktail mixer line.
Coming in Margarita, Strawberry Daiquiri, Mojito and Whiskey Sour flavor options, the 7.5 oz mini-cans are designed to be a shortcut to great-tasting cocktails. Each option is made with real juice and no artificial sweeteners for a refreshing fresh flavor. Neon Zebra recommends adding 3 oz of any spirit to a full can to prepare two cocktails to share.
Set to be priced at $7 and $8 USD, Neon Zebra will be sold in 6-Packs of Margarita, Strawberry Daiquiri, Mojito and Whiskey Sour in supermarkets, grocery stores and other retail locations nationwide sometime this March. Head over to Neon Zebra's website to stay updated for the official release date.
View this post on Instagram
DISCLAIMER: We discourage irresponsible and/or underage drinking. Drink responsibly and legally.
For more food and beverage news, this fried chicken is actually ice cream.