Adam Sandler Wants to Make a 'Happy Gilmore' Sequel
"Believe me, that 'Senior Tour' idea, it would be so amazing."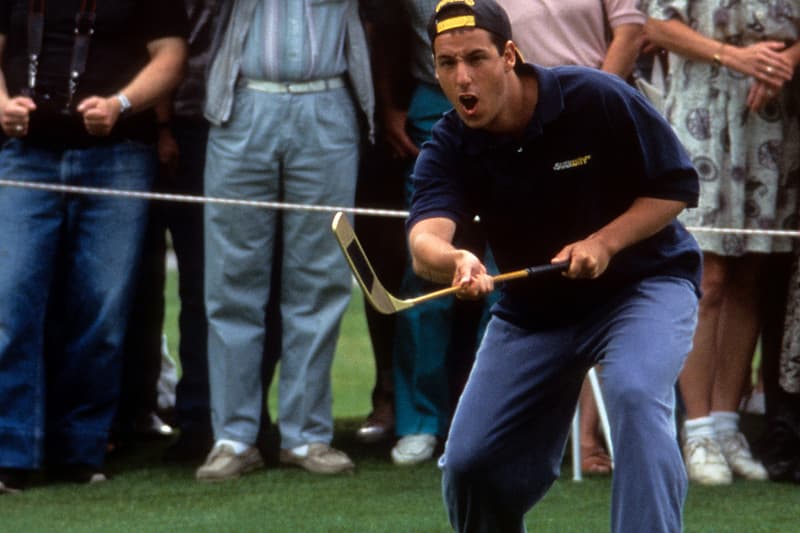 It looks like there's a chance for Happy Gilmore, arguably one of Adam Sandler's most beloved movies, to be getting a sequel. After just celebrating its 25th anniversary, Sandler expressed a sequel would be "so amazing."
Sandler and Christopher McDonald sat down for a discussion on The Dan Patrick Show where Dan Patrick asked whether a possible Happy Gilmore 2 was ever considered. "It has not been discussed, but it has certainly been discussed on the internet," said Sandler. "Believe me, that 'Senior Tour' idea, it would be so amazing." Next, Patrick asked if he could greenlight the sequel, to which Sandler replied "Yes. Yes, you can greenlight this." McDonald, who played Shooter McGavin, added "I would love to do it. Everyone's been screaming for it, like Adam said, on the internet. I just gotta say, it would be a complete blast, the Senior Tour with us too, oh my god."
Scroll below to watch a brief clip of Adam Sandler's interview on The Dan Patrick Show.
Like for Happy Gilmore 2. RT for @ChampionsTour featuring Happy and Shooter.@AdamSandler and @ShooterMcGavin_ joined the @dpshow today. @Peacocktv pic.twitter.com/2OxL1RPIus

— Golf Channel (@GolfChannel) February 24, 2021
In case you missed it, Eddie Murphy has revealed the truth about Prince's basketball game from Chappelle's Show.