Infinite Archives Launches Special Edition Jackie Robinson Card With Topps
As part of the ongoing Project70 series.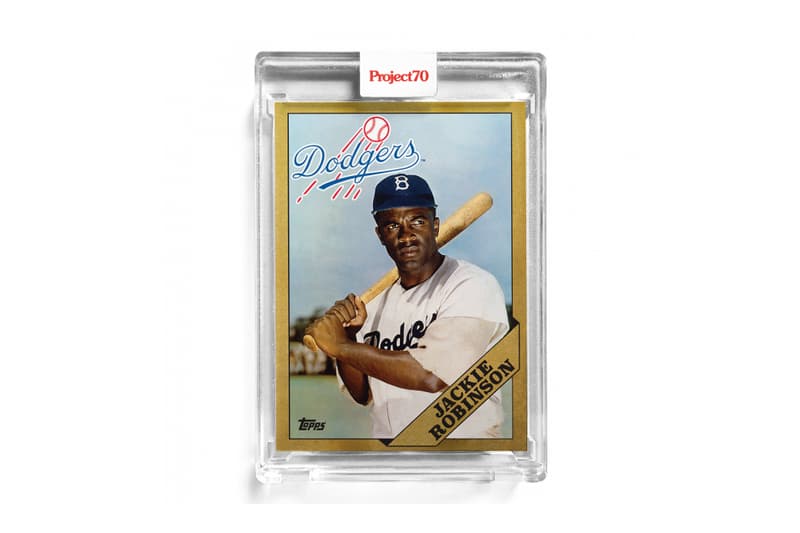 1 of 2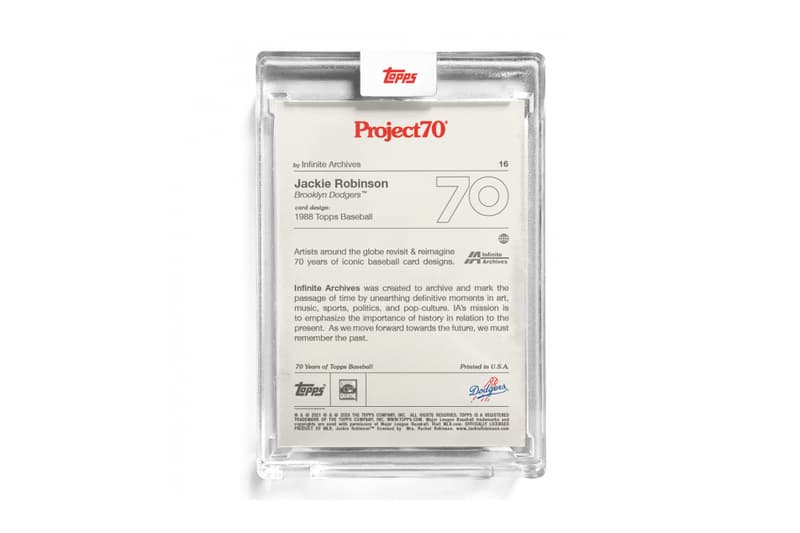 2 of 2
Isimeme "Easy" Otabor, founder of Infinite Archives and Anthony Gallery in Chicago, has now teamed up with Topps on a special collaboration called Project70 to commemorate 70 years of iconic card designs. For the partnership, Infinite Archives will unveil a selection of designs that pay homage to iconic major league baseball players throughout history.
The label's first pick is Brooklyn Dodgers' Jackie Robinson who "created an everlasting legacy through major league baseball that will never be forgotten," said Infinite Archives on Instagram. "The iconic Topps 1988 card design was chosen to reference Infinite Archives' current year in focus."
The trading card arrives in a protective plastic case and measures 2.5 by 3.5 inches. The design was printed on premium 130pt thick glossy card stock and also features a holographic logo security feature on the back portion. Moreover, expect to look for special cards with variants rolling out in rainbow foil editions of 70 that are randomly inserted into each card's print run. A one of one gold frame edition will also be in the mix.
Baseball cards have been shattering auction records with a 1952 Mickey Mantle card snapping up $5.2 million USD at a sale earlier this year. Topps continues to attract collectors with its bold initiatives including a campaign last year which featured 20 artists reimagining 20 iconic baseball rookie cards that were being resold for thousands of dollars.
Check out Infinite Archives' Jackie Robinson baseball card above and then purchase one on Topps' website for approximately $20 USD.
Elsewhere, Sony is set to roll out SSD storage expansion and unlock higher cooling fan speed for the PS5.