Moncler Posts a Recovery in 2020's Final Quarter, Looks Ahead to Integrating Stone Island
With Stone Island by its side, Moncler sets out to captivate the "new luxury" customer.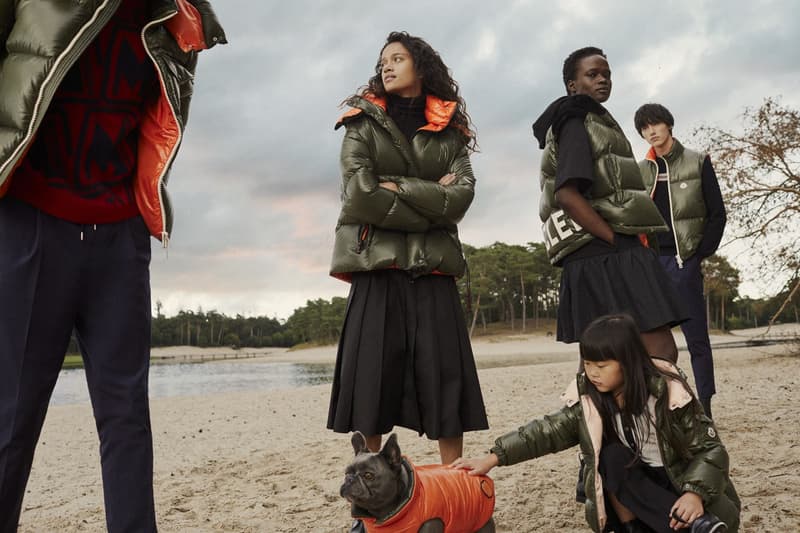 Moncler recorded a recovery in final half of 2020, driven in large part by strong performance in China, growth in Korean and Japanese markets and online sales according to a release of the company's 2020 Q4 and yearly results.
In 2020, the company's revenues decreased year-over-year by 11 percent, but a Q4 revenue increase of 8 percent (at constant exchange rates) was accompanied by 26 percent margin on sales and a net cash exceeded €850 million EUR. This high performance was bolstered by a positive yearly growth in Asia: by 2 percent yearly and 26 percent in the fourth quarter. In contrast, Italy recorded 34 percent over the year and in Q4 due to a lack of tourists and strict COVID-19 containment measures. EMEA (excluding Italy) and the Americas also experienced yearly declines of 18 and 15 percent respectively.
Looking ahead to this year, Moncler's earnings report outlines ambitions for its merger with Stone Island, which took place in December 2020. With fellow Italian sportswear brand now by its side, Moncler plans to chase the younger "new luxury" sector, which it characterizes as an experimental, inclusive, community-focused segment of customers. The report also outlines the strategy to have Stone Island consolidated in Moncler by April 1.
The company seperately emphasized on-going commitments to sustainability and its Born to Protect plan, which focuses on climate change, ethical sourcing, circular product cycles, diversity efforts and local community initiatives.
Kering Group also recently released its 2020 results summary which revealed slowing growth in Q4 across its portfolio, and an unexpected sales drop for Gucci of 10 percent over the period.