Japan Finally Establishes What Exactly Can Be Deemed "Japanese Whiskey"
Regulating and protecting the lucrative industry.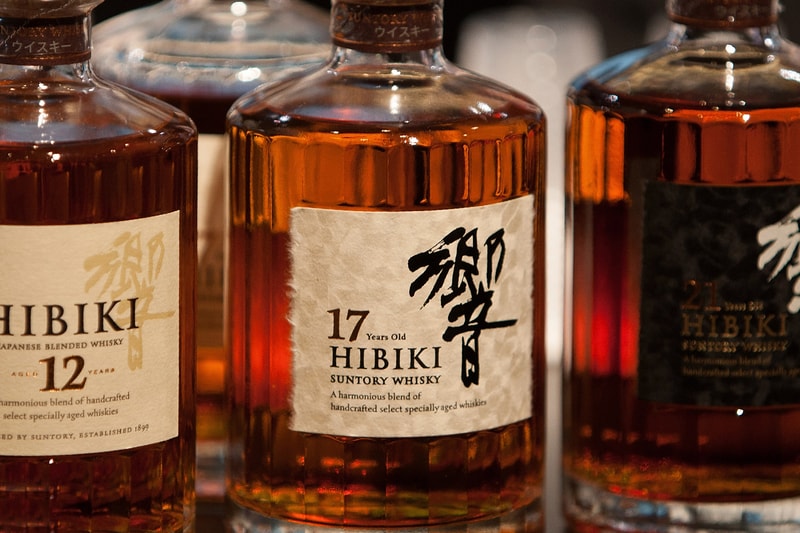 Despite being lauded as some of the finest spirits in the world, the production of Japanese whiskey has not been regulated since the first proper distillery was established in the nation back in 1923. Growing into a major industry, many have now looked to capitalize on the concept of "Japanese whiskey" with disingenuous branding and production methods.
This is why the newly formed government-approved Japan Spirits & Liqueurs Makers Association has stepped in to establish rules and practices for the industry. The guidelines not only protect producers but also consumers from being duped into purchasing imitation products.
"Japanese whisky" or "Japanese whiskey" requirements note that "raw ingredients must be limited to malted grains, other cereal grains, and water extracted in Japan. Malted grains must always be used," with only plain caramel coloring allowed. The production method notes that "saccharification, fermentation, and distillation must be carried out at a distillery in Japan. Alcohol content at the time of distillation must be less than 95 percent." Aging outlines "the distilled product must be poured into wooden casks not exceeding a capacity of 700 liters and matured in Japan for a period of at least three years thereafter." Finally, "bottling must take place only in Japan, with an alcoholic strength of at least 40 percent at such time."
The Japan Spirits & Liqueurs Makers Association also placed restrictions on labeling spirits that don't meet the above requirements. Such alcohol cannot feature labels that feature "names of people that evoke Japan," "names of Japanese cities, regions, and famous places as well as mountain and rivers," "Japanese flag or Japanese era name" and "any labeling that makes it seem like the whiskey satisfies the Japanese whiskey production requirements."
The rules of practices established by the Japan Spirits & Liqueurs Makers Association will go into effect officially come April 1, the start of the new business year in Japan.
DISCLAIMER: We discourage irresponsible and/or underage drinking. Drink responsibly and legally.
For more food and beverage news, Chum-Churum Soju recently released BLACKPINK Jennie's first ad.