Marvel Studios Launches Behind-the-Scenes Docuseries 'ASSEMBLED: The Making of WandaVision'
Hitting Disney+ this March 2021.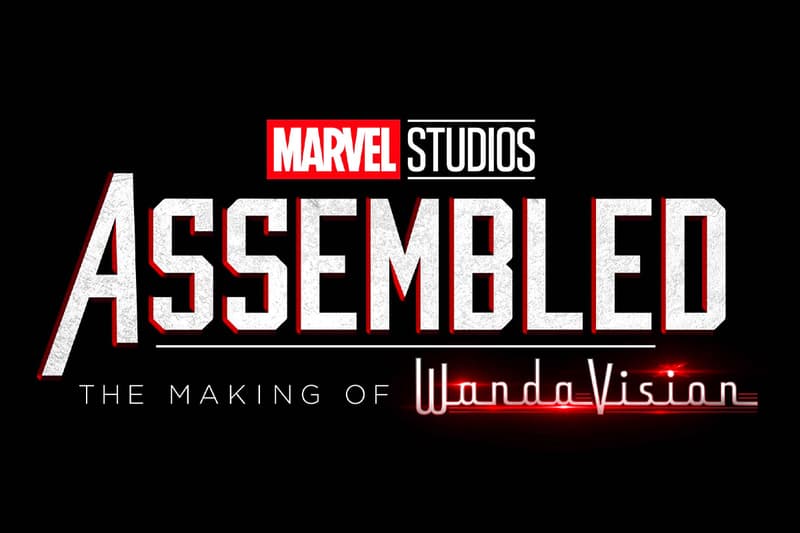 Marvel Studios is giving fans a behind-the-scenes look at the making of Marvel Cinematic Universe shows and films  in ASSEMBLED.
The new comprehensive Disney+ documentary series follows the cast and crew of Marvel productions. ASSEMBLED is expected to take viewers along on the production journey of WandaVision, The Falcon and the Winter Soldier and Loki, showing exclusive on-set footage of the filmmakers and stars. Fans will soon be able to join Jeremy Renner and Scarlett Johansson as they detail the genesis of the Hawkeye series and Black Widow film.
The first of the ASSEMBLED docuseries arriving on Disney+ is a dissection of MCU's WandaVision. Elizabeth Olsen, Paul Bettany and the WandaVision creative team pull back the curtain on the groundbreaking series. Fans will not only be able to learn about how the production concept came about but dive deeper into the inspiration behind the classic sitcoms that prompted the format of the show. Newcomers of the MCU including Teyonah Parris and Kathryn Hahn and returning favorites such as Randall Park and Kat Dennings will make an appearance ASSEMBLED to discuss their experiences, as well.
The episodes are set to arrive on the "streaming service shortly after theatrical releases and series completions" to provide fans an immersive examination of the next chapter of the Marvel franchises.
ASSEMBLED: The Making of WandaVision is set to premiere on March 12 on Disney+ as Marvel Studio's first all-encompassing look at the action behind-the-scenes.
ICYMI: Marvel Studios' "Assembled" will provide an in-depth look at the Marvel Cinematic Universe, starting with "Assembled: The Making of WandaVision": https://t.co/Bzw1MgPUy9

— Marvel Entertainment (@Marvel) February 17, 2021
In case you missed it, here's everything that is coming to Disney+ in March 2021.