You'll Soon Be Hearing Jadakiss on MTA's Latest COVID-19 PSA
The NYC rapper is the first out of twenty iconic voices to be announced for the initiative.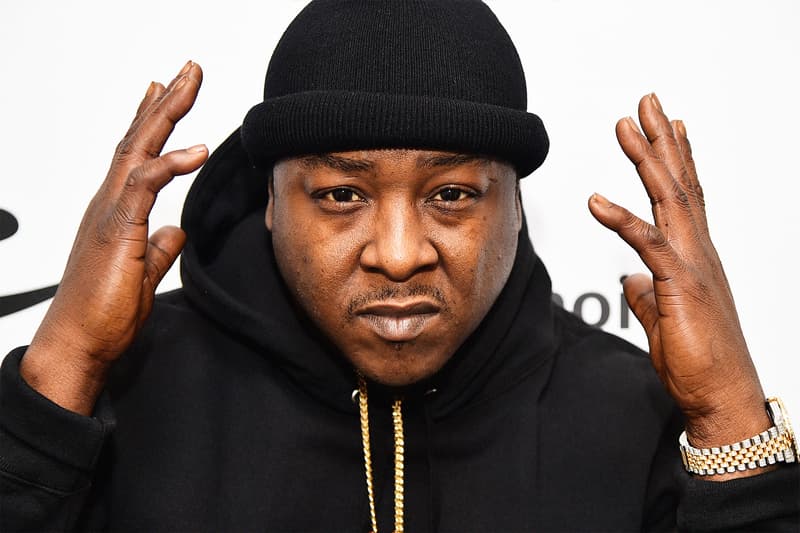 You're probably used to hearing Jadakiss over a beat on your speakers at home but from next week, the New York rapper will be blasting from a different set of speakers and telling you to "keep New York safe."
Jadakiss took to Instagram today to announce that his voice will be amongst 20 other iconic New Yorkers to participate in COVID-19-focused public service announcements across the MTA network including the subways and buses. In the clip, he showed what we can expect from his PSA and to our delight, it looks like his signature laugh will be included.
The MTA initiative was first revealed back in November in partnership with the self-professed "unofficial talent scout of New York City" Nicolas Heller aka @newyorkcitynico, in a bid to instill hope into the city's population through the everyday use of its public transport system. Initially stating that it had always been a dream of his to get together iconic names with recognizable voices such as Robert DeNiro and Joe Pesci — Jadakiss has been the first one to be officially announced. The initiative is set to be rolled out on February 12 and Heller will be sharing teasers on his IG with the various enlisted figures up until that date.
In other music news, check out A$AP Rocky's latest track "G-Unit Rice."